Derma Wind Release
Kan Herb Company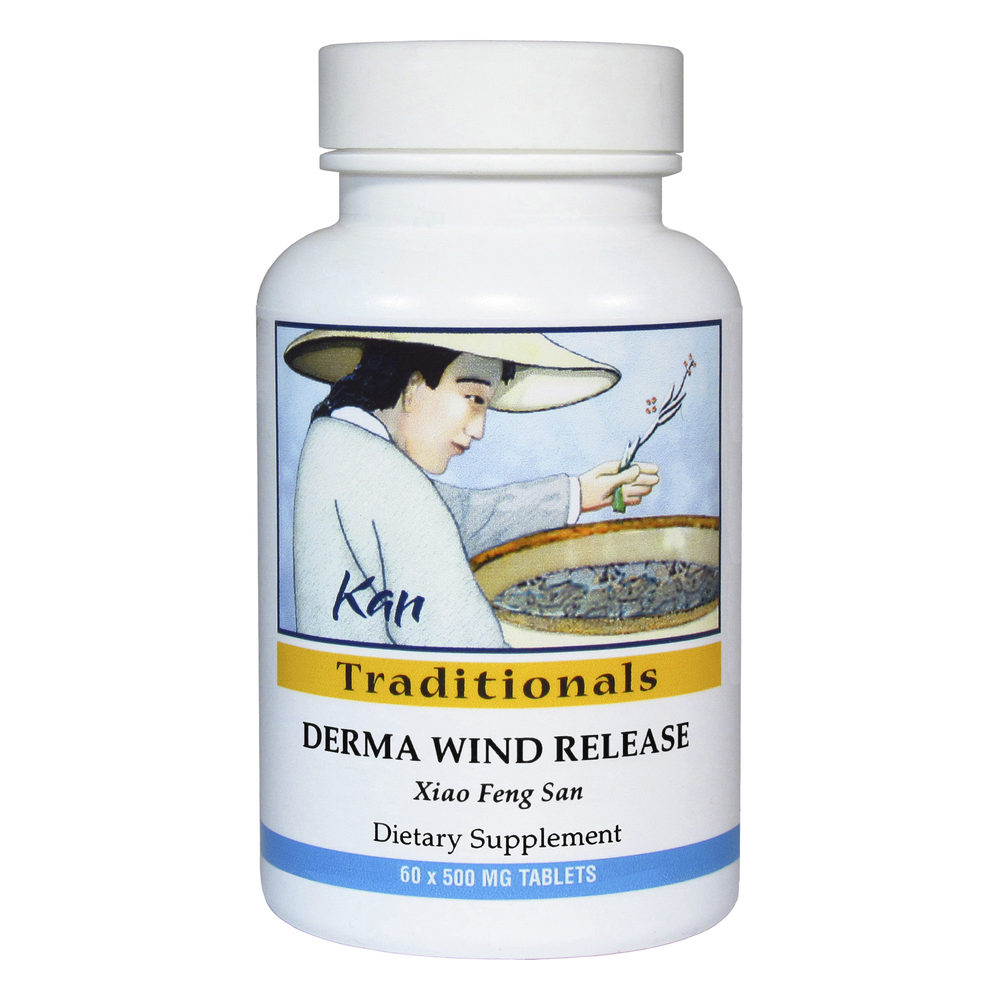 SKU: KA3T-DWR60
Derma Wind Release 300t is available by Kan Herb Company.
Xiao Feng San
Dietary Supplement
300 X 550 MG TABLETS
Only the finest hand-selected Chinese herbs are used. Rigorous manufacturing standards are applied at each stage of production.
STANDARD FORMULA ORIGINALLY NAMED
Xiao Feng San
50 mg excipients & binders: silicon dioxide (glidant/dehydrant), stearic acid (lubricant/binder), microcellulose (coating).
Recommended Adult Dosage 1-2 Tablets, 2-3 times daily
Gypsum, Raw rehmannia root, Cang-zhu atratylodes rhizome, Cicade moulting, Dong quai root, Siler root, Black sesame seed (dry fried), Shrubby sophora root, Burdock fruit, Schizonepeta herb, Anemarrhena rhizome, Soft rush pith, Chines licorice root
Sheng shi gao, Sheng di huang, Cang zhu, Chan tui, Dang gui shen, Fang feng, Hei zhi ma (chao), Ku shen, Niu bang zi, Jing jie, Zhi mu, Deng xin cao, Gan cao
Use only as directed by your health care professional and seek their advice if pregnant or nursing.
Keep out of reach of children.
Keep tightly capped, and out of direct sunlight.
Store at room temperature.