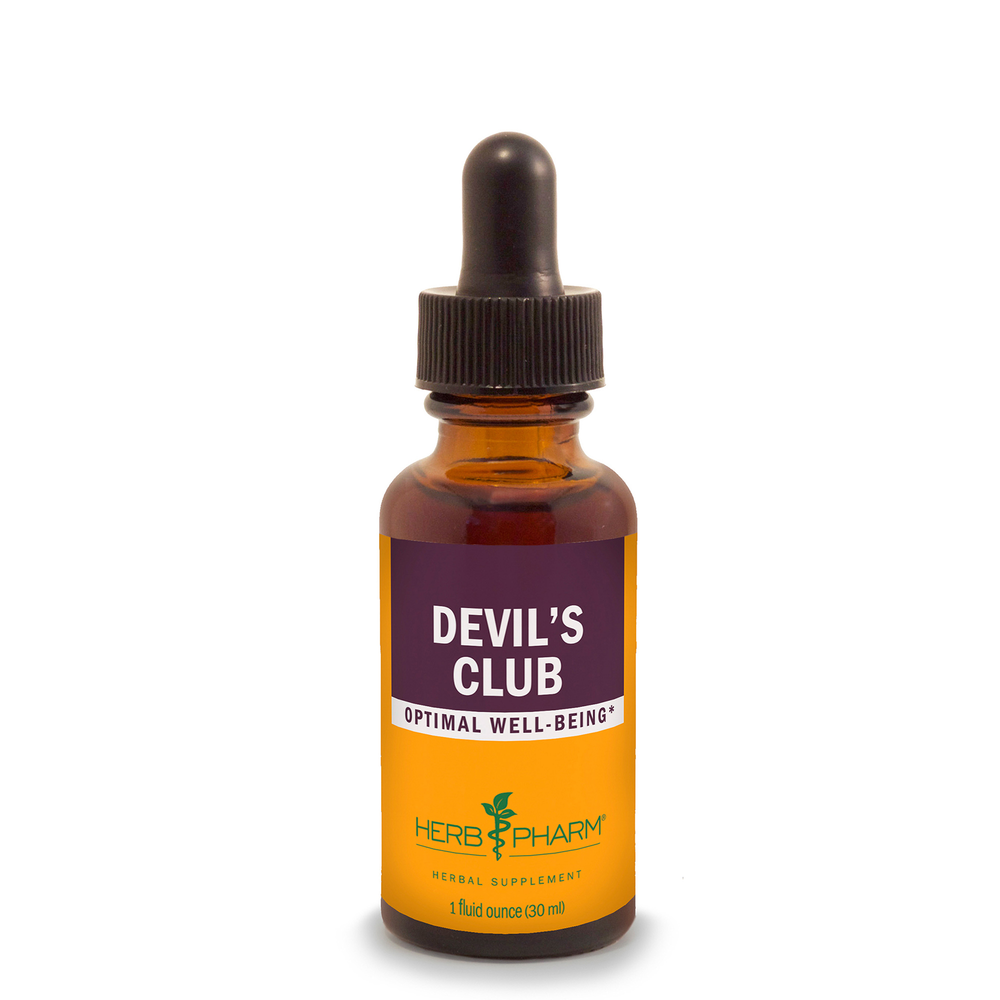 SKU: HE4-DDCLUB01

Devil's Club

Ingredients:
Certified organic cane alcohol, distilled water, certified organic vegetable glycerin & Devil's Club extractives. Non-GMO and Gluten-Free
Potency:
Dry herb / menstruum ratio: 1 : 5
Equivalent to 140 mg of herb per 0.7 ml.
Description:
We prepare our Devil's Club Extract from the root bark of Oplopanax horridus plants which are sustainably wildcraftedin their wild native habitat in the Pacific Northwest. To assure optimal extraction of Devil's Club's bioactive compounds, the root bark is hand-harvested only in late autumn, is carefully shade-dried, and is then thoroughly extracted.
Suggested Use:
Shake Well Before Using
Add 1 full squeeze of the dropper bulb to 2 oz. of water or juice, 2 to 5 times per day. Best taken between meals.
Cautions:
Keep Out of the Reach of Children