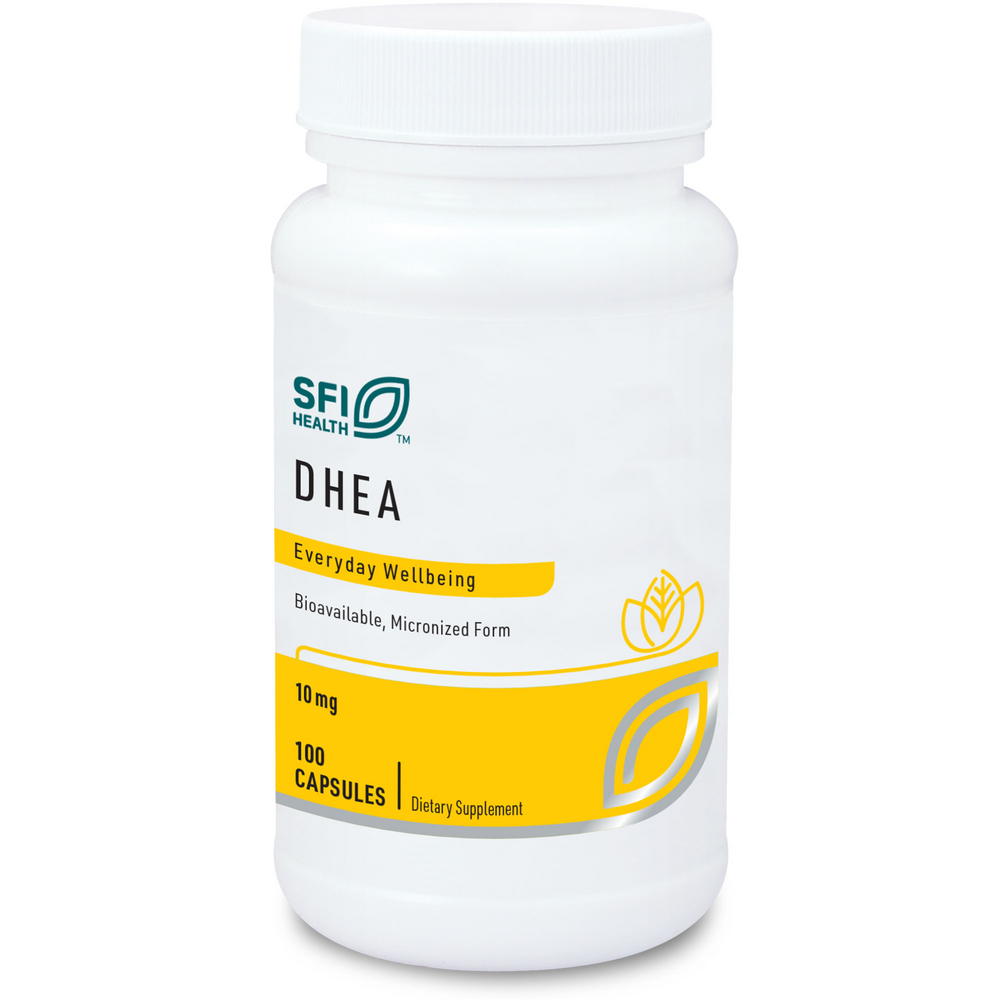 SKU: KLP-DH1
Micronized for better absorption

DHEA (dehydroepiandrosterone) that has been micronized to a very small particle size to facilitate absorption is provided in three potency options: 10 mg, 25 mg, and 50 mg.
Take 1 capsule, 1 to 2 times daily with food or as directed by a healthcare professional.



Serving Size: 1 Capsule

Amount Per Serving
DHEA ... 10mg
(dehydroepiandrosterone, micronized)

Other Ingredients: Cellulose, vegetarian capsule (hydroxypropyl methylcellulose, water), and L-Leucine.

Does not contain: Milk/casein, corn, yeast, eggs, fish, shellfish, tree nuts, peanuts, wheat, gluten, soybeans, artificial colors, flavors, or preservatives.
Not for use by individuals under the age of 18 years.

Do not use if pregnant or breastfeeding. Consult a physician or licensed qualified healthcare professional before using this product if you are a woman under the age of 40; if you or someone in your family history has cancer, prostate enlargement, high blood pressure or heart disease, or low HDL ("good") cholesterol; or if you are using any other dietary supplement, prescription drug, or over-the-counter drug.

Do not exceed the recommended serving. Monitor liver enzymes if using long-term. Discontinue use and call a physician immediately if you experience rapid heartbeat, dizziness, blurred vision, or other similar symptoms.

Keep out of reach of children.