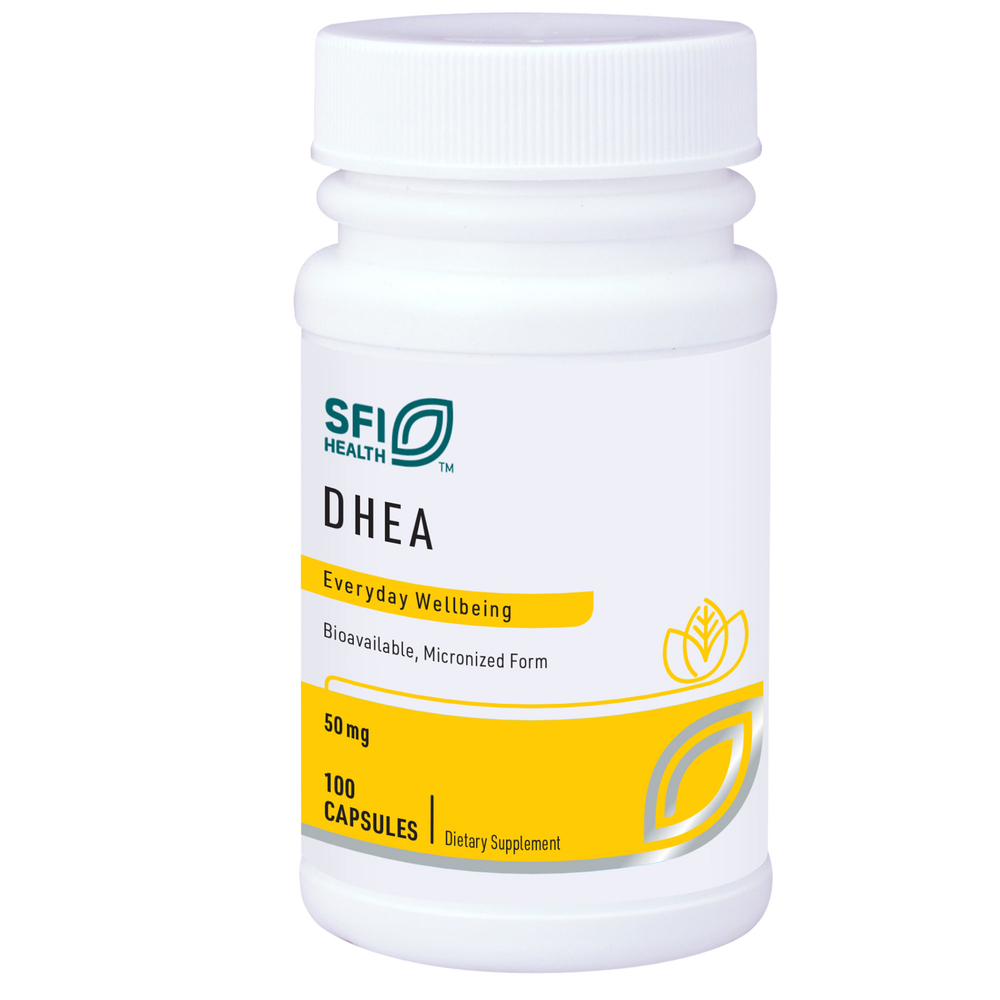 SKU: KLP-DH5
Benefits and Features
DHEA is the most abundant androgen produced by the adrenal glands and supports many functions including:
Healthy immune cell function†
Emotional wellbeing†
May promote a healthy ratio of lean muscle to fat mass†

Detail Overview
Provides pure DHEA that has been micronized to very small particle sizes to facilitate absorption. Levels of this adrenal hormone begin to decline by your 30s.

 
Suggested Use:
Take 1 capsule, 1 to 2 times daily with food or as directed by a healthcare professional.

Serving Size: 1 Capsule

Amount Per Serving
DHEA … 50 mg
(dehydroepiandrosterone, micronized)

Other Ingredients: Microcrystalline cellulose, vegetarian capsule (hydroxypropyl methylcellulose, water), and L-Leucine.

Made without the following allergens: milk/casein, eggs, fish, shellfish, tree nuts, peanuts, wheat, gluten, soybeans, corn, yeast and sesame. Contains no synthetic colors, flavors, or preservatives. Vegan and Non-GMO.

 
Not for use by individuals under the age of 18 years. Do not use if pregnant or breastfeeding. Consult a physician or licensed qualified healthcare professional before using this product if you are a woman under the age of 40; if you or someone in your family history has cancer, prostate enlargement, high blood pressure or heart disease, or low HDL ("good") cholesterol; or if you are using any other dietary supplement, prescription drug, or over-the-counter drug. Do not exceed the recommended serving. Monitor liver enzymes if using long-term. Discontinue use and call a physician immediately if you experience rapid heartbeat, dizziness, blurred vision, or other similar symptoms. Keep out of reach of children.