DHEA 5mg
Ortho Molecular Products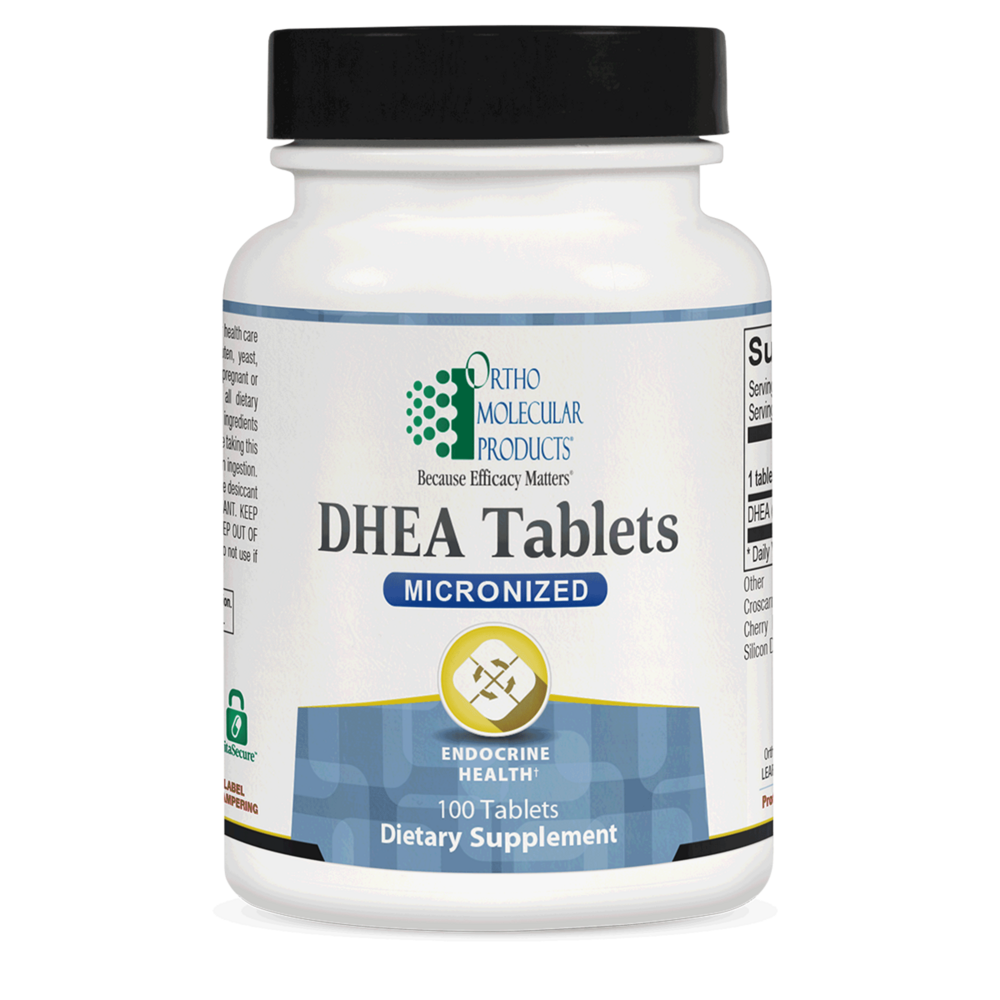 SKU: OHM-590100
Promotes Healthy Hormonal Balance
Supports Mood Regulation
Balances the Stress Response System by Improving Cortisol-to-DHEA Ratios
Maintains Healthy Aging and Normal Inflammatory Balance
Supports Bone Health
Dehydroepiandrosterone (DHEA) is a steroid hormone precursor, which helps maintain healthy hormone levels and helps support the stress response system. DHEA functions as the counterpart to the stress hormone cortisol. Maintaining healthy DHEA levels is crucial for balancing the catabolic effects of cortisol. Each capsule provides 5 mg of DHEA derived from the wild yam, allowing for incremental oral supplementation and flexibility with numerous hormone-balancing and stress-fighting protocols.
Take 1 or more tablets per day or as recommended by your health care professional.
Serving Size:
1 Tablet
Amount Per ServingDHEA
... 5mg
(Dehydroepiandrosterone)
Other Ingredients:
Isomalt, Natural Cane Sugar, Croscarmellose Sodium, Potassium Bicarbonate, Natural Cherry Flavor, Sodium Stearyl Fumarate, Stearic Acid, Silicon Dioxide, and Turmeric Root.
Does not contain
gluten, yeast, artificial colors and flavors
Caution:
Do not consume this product if you are pregnant or nursing. Consult your physician for further information.