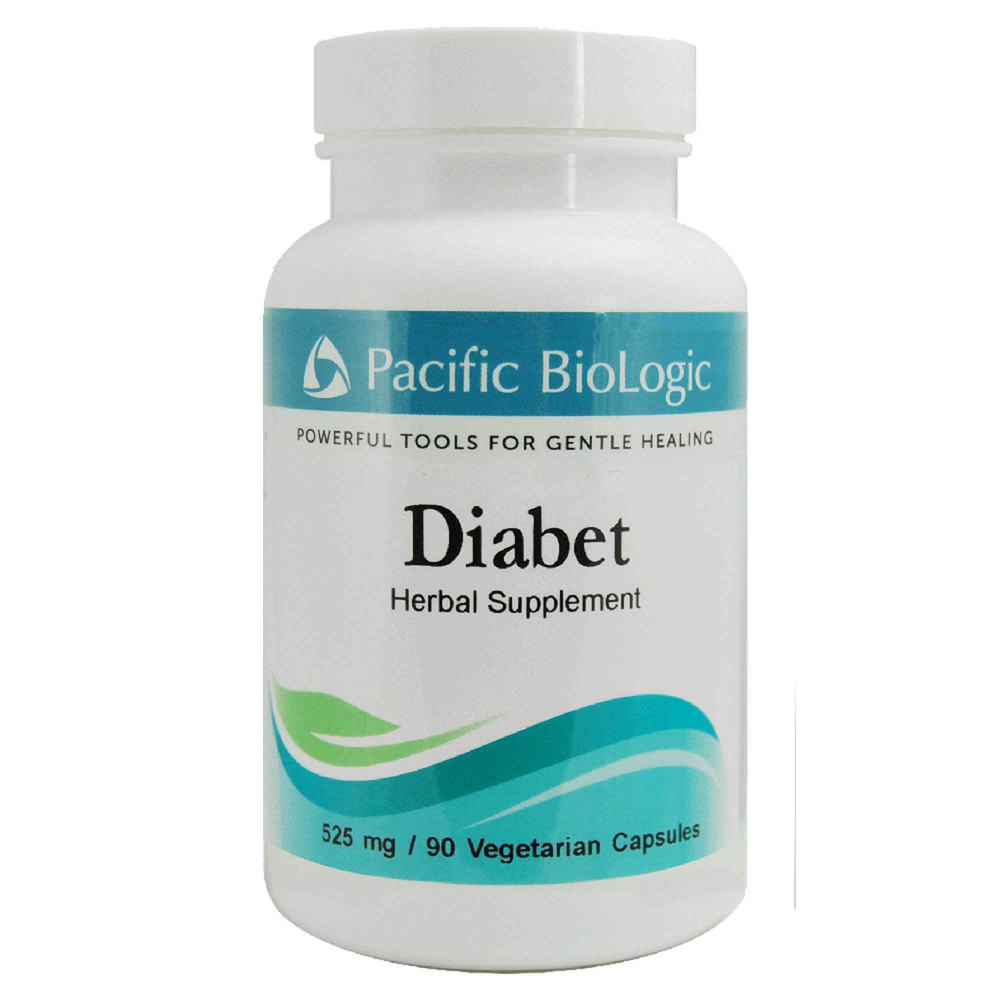 SKU: PAC-42160
Diabet 90c is available by Pacific Biologic.
Pacific BioLogic
MADE AND
TESTED IN
THE USA
Diabet
Herbal Supplement
Crafted using traditional methods
90 VEGETABLE CAPSULES
SUGGESTED USE:
Adults take 2-4 capsules three (3) times daily between meals.
Supplement Facts
Serving Size 2 Capsules

Amount Per Capsule 700 mg
Proprietary Blend
Trichosanthes root *
Mulberry twig *
Chinese yam root *
Anemarrhena rhizome *
Ophiopogon root *
Schisandra fruit *
Astragalus root *
Poria root *
Licorice root *
Kudzu root *
*Daily Value not established
Other Ingredients: Capsules of plant origin
If pregnant or nursing, consult your healthcare provider before using this, or any other product.
Keep in a cool, dry place (not in a refrigerator)