Diet Slim Tea
Gaia Herbs/Professional Solutions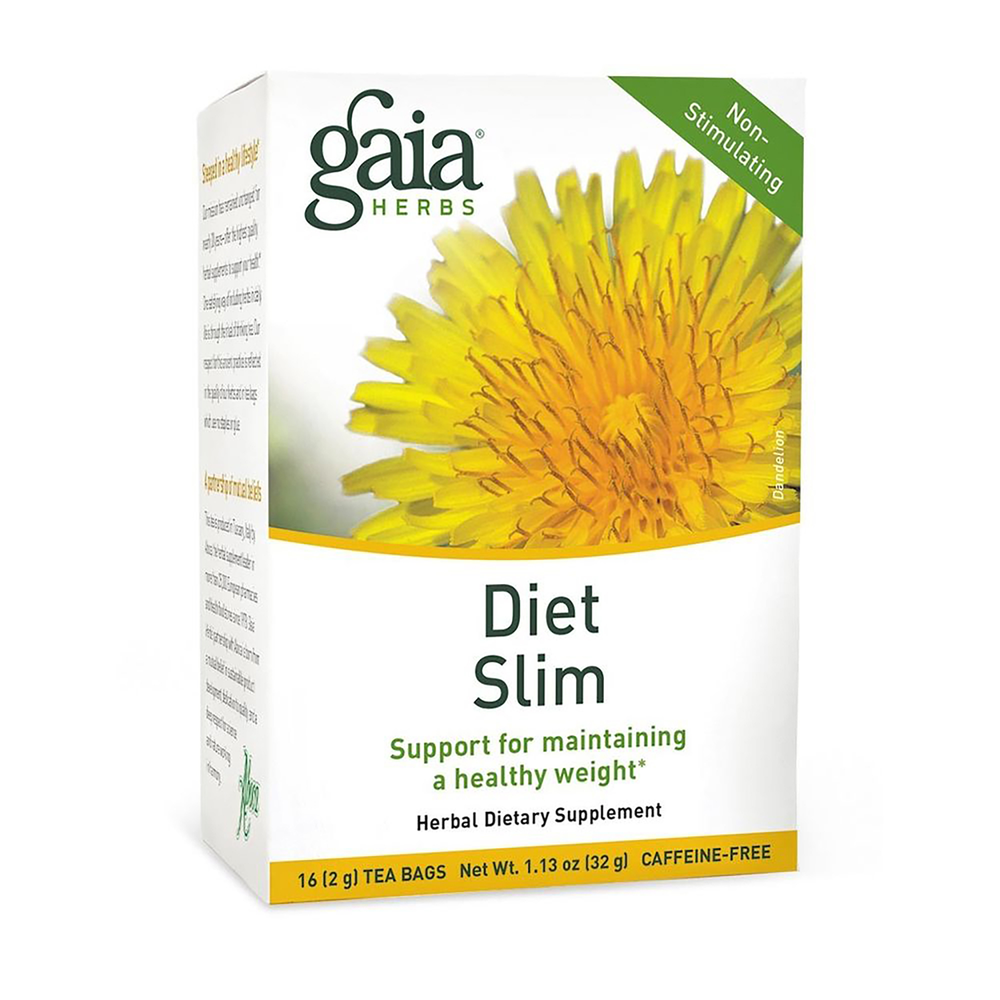 SKU: GAI-90C23020

Diet Slim Tea
Paired with a balanced diet and regular exercise, Diet Slim tea is a daily ritual that helps keep you on track.* With herbs like Dandelion and Orthosiphon, this pleasant blend supports healthy weight management by encouraging optimal fluid balance.* Licorice, Fennel and Spearmint lend a delicious, soothing taste.

Supplement Facts
Serving Size: 1 tea bag

Amount Per Serving
Calories: 5
Total Carbohydrate: less than 1g
Dietary Fiber: less than 1g
Orthosiphon leaf (Orthosiphon stamineus):460 mg
Licorice root (Glycyrrhiza glabra): 400 mg
Fennel fruit (Foeniculum vulgare): 340 mg
Dandelion root (Taraxacum officinale): 290 mg
Spearmint leaf (Mentha spicata): 240 mg
European Goldenrod aerial parts (Solidago virgaurea): 200 mg
Dandelion root freeze-dried extract (Taraxacum officinale): 40 mg
Orthosiphon leaf freeze-dried extract (Orthosiphon stamineus): 30 mg

Suggested Use
Adults pour one cup of freshly boiled water over tea bag and steep, covered, for 10 minutes. Drink daily, preferably in the morning.

Caution
If you have a medical condition or take medications please consult with your doctor before using this product. Licorice should not be taken if you have kidney or liver disease, hypertension, edema or excessive potassium depletion. Not for use during pregnancy or lactation. Keep away from children.

*These statements have not been evaluated by the Food & Drug Administration. These products are not intended to diagnose, treat, cure or prevent any disease.