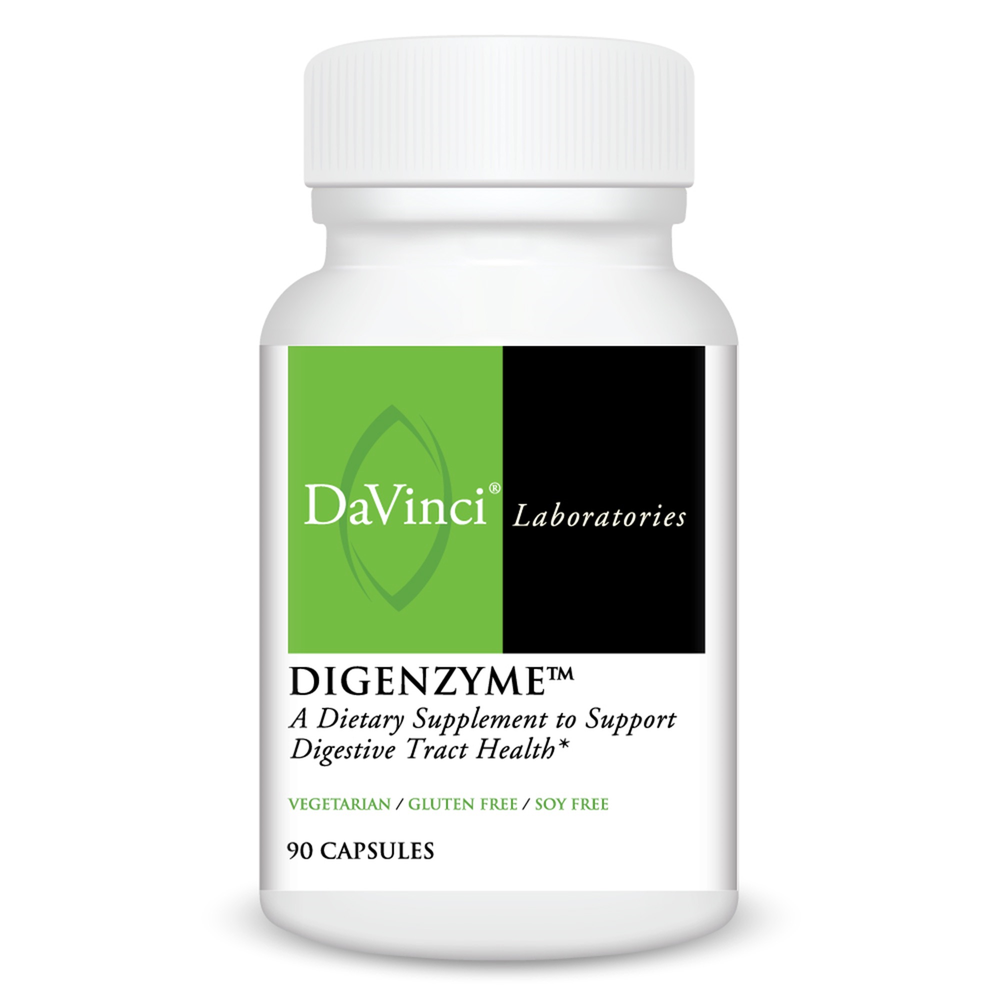 SKU: DAV-0200342090
Digenzym
-Digenzyme is a comprehensive and completely vegetarian digestive enzyme supplement to support digestive tract function and nutrient absorption.* As a broad-spectrum multiple enzyme formula, it provides digestive activity for a full range of proteins found in the intestinal tract.* Digenzyme is formulated to assist in the breaking down of plant and animal proteins, as well as peptides derived from casein and gluten. It is recommended for vegetarians, those on gluten and casein free diets, people with deficient digestive enzymes, and geriatric individuals.* Digenzyme also includes the unique enzyme Dipeptidyl Peptidase IV, which digests protein peptides from dairy products and cereal grains (exophins, casomorphin, gluteomorphin and gliadomorphin) that are generally resistant to complete digestion.*
As a dietary supplement, take 1 capsule with a meal, 3 times daily or as
directed by your healthcare practitioner.
Serving Size: 1 Capsule
Amount Per Serving
Peptidase ...15, 000 HUT
(with Dipeptidyl Peptidase IV activity)
Protease...29.000 HUT
Bromelain ...180 GDU
Papain ...150, 000 PU
Amylase ...11, 750 DU
Lactase ...875 ALU
Lipase ...5, 500 LU
Hemicellulase ...115 HCU
Other ingredients: maltodextrin, vegetable cellulose (capsule), medium chain triglycerides.
Color of this product may vary due to color variations of the natural
ingredients.
If pregnant or nursing, consult your healthcare practitioner before taking
this product.
Keep out of reach of children.
Store in a cool, dry place.
*This statement has not been evaluated by the Food and Drug Administration.
This product is not intended to diagnose, treat, cure or prevent any disease.


WARNING: Consuming this product can expose you to chemicals including arsenic, which is known to the State of California to cause birth defects or other reproductive harm. For more information go to www.P65Warnings.ca.gov/food