Digest-All
Metabolic Response Modifier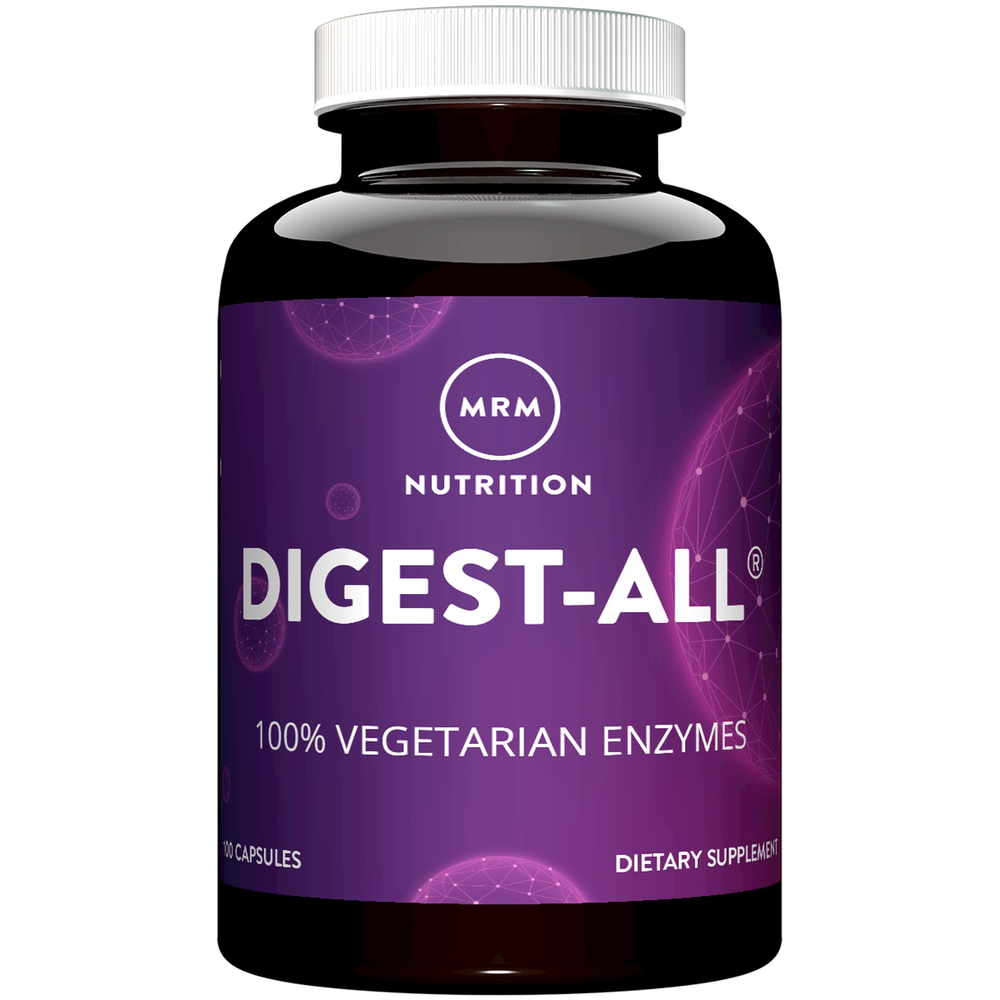 SKU: ME2-31013
When we eat a meal, the requirements for digestive enzymes become a high priority. Its well known that our digestive enzyme production decreases with age, but many large meals can cause our bodys enzyme making machinery to work overtime and often is still unable to produce and meet the demand for complete digestion. Digest-ALL helps this process by offering a full-spectrum of vegetarian-based enzymes in a single, gentle formula that delivers a potent combination of proteases (protein digesting), carbohydrates (carbohydrate digesting), and lipase (fat digesting).* Digestion always takes precedence over nearly everything else so many body functions requiring metabolic enzymes are often short changed during these times. This deficiency can lead to mal-absorption, poor nutrition and many digestive problems such as bloating, gas pains and a compromised gut ecosystem. Digest-ALL contains enzymes that are plant based, which means they are active in a wider pH range than human enzymes, resulting in a highly effective enzyme supplement. This supports digestion and reduces our need to produce digestive enzymes, allowing our body to manufacture the metabolic enzymes needed to operate efficiently.* Finally, the unique proprietary blend of ginger, peppermint and triphala in Digest-ALL sets a soothing, comfortable and balanced stage for the total digestive process, and is vegetarian-friendly.* Full spectrum of enzymes and herbs to support overall digestion* Supplementation may alleviate accessional gas and bloating* Supports nutrient absorption*
Suggested Usage: Take 1-2 capsules before each meal or as directed by your qualified health care provider.
Capsule made from plant cellulose. Contains no common allergens.