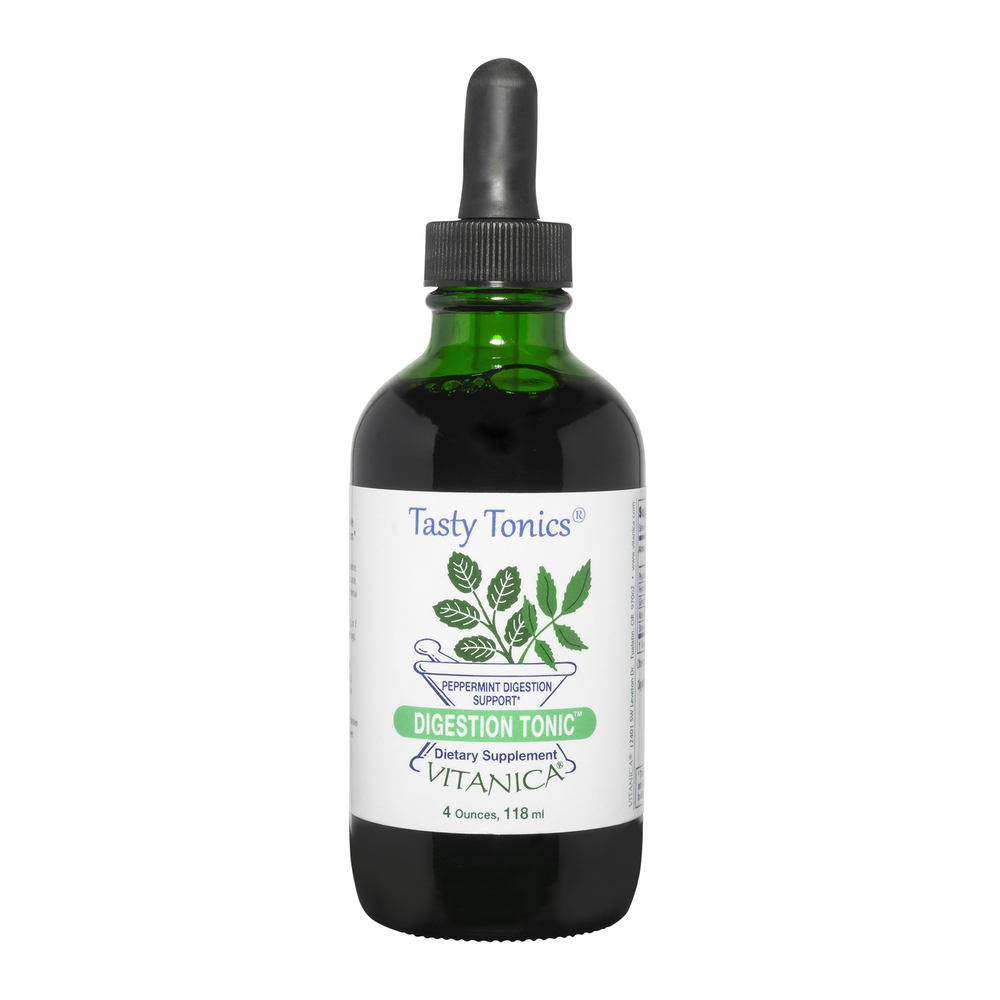 SKU: VTC-01346
Tasty Tonics® are concentrated liquid herbal formulas designed to actually taste great and encourage compliance for daily use. Digestion Tonic™ supports healthy digestion with soothing herbs and peppermint leaf and oil. Bottle is BPA-free & lightweight.*
Featured Ingredients:
Peppermint leaf has a long history of support for digestion. It is cooling and soothing for the stomach. We use peppermint essential oil in addition to the extract to add flavor punch to this soothing tonic.
Fennel seed is traditionally used in digestion support formulas.
Ginger is a key digestion-supportive herb.
Aloe vera leaf has supportive research as well as traditional use as a healing and supportive herb for the stomach.
Indications:
Soothing and refreshing, this formula can be used as needed or with every meal to promote and maintain healthy digestion. *
Shake well before using. Adults: 1 teaspoon, up to 3 times daily, before, during or after meals. Dilute in 2-3 ounces of warm or cool water, or to taste as a refreshing herbal tea. May also be taken undiluted.
Serving Size: 4.92ml/one teaspoon
Amount Per Serving
Peppermint leaf ... 525mg
Menthe piperita
Fennel Seed ... 525mg
Foeniculum vulgare
Ginger root ... 300mg
Zingiber officinale
Aloe Vera leaf extract ... 150mg
(200:1)
Stevia leaf extract ... 2.5mg
(Stevia rebaudiana)
Other ingredients: Vegetable glycerin, deionized water, peppermint oil.
Do not use for heartburn/GERD. Avoid if pregnant, nursing, or if on ciprofloxacin or tamoxifen. Caution with prescription drugs: consult your physician.