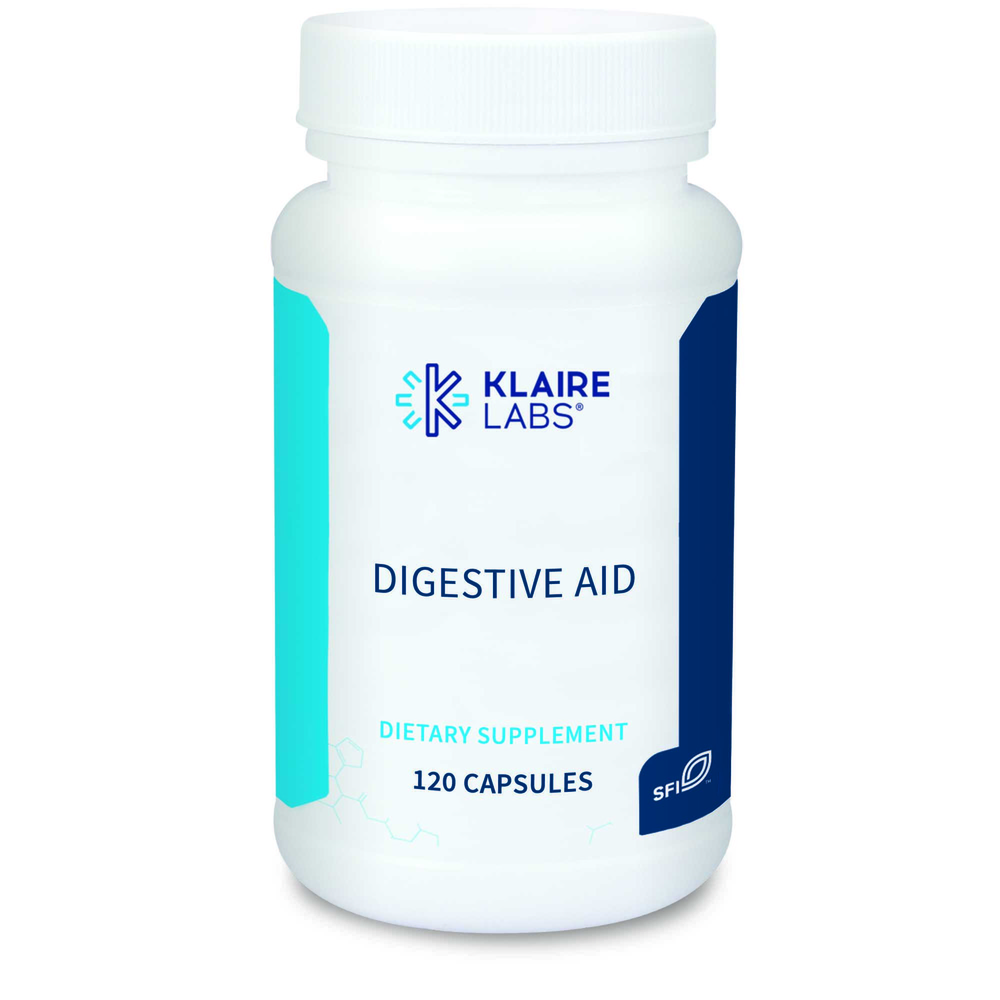 SKU: COM-CP2510
Digestive Aid supports proper digestive function by supplying hydrochloric acid from betaine HCl and pepsin for enhanced protein digestion. Nutrient cofactors B1, B6 and zinc support the body's own production of HCl, while gamma oryzanol and fucoidan soothe, support and strengthen the protective stomach mucosal lining.*
Take one capsule up to two times daily with meals.
Serving Size: 1 Capsule

Amount Per Serving
Thianmin ... 1mg
(vitamin B1 as thiamin HCL)
Vitamin B6 ... 1mg
(as pyridoxal-5-phosphate)
Zinc ... 1mg
(as zinc glycinate chelate)
Betaine Hydrochloride ... 625mg
Pepsin ... 30mg
Gamma Oryzanol ... 20mg
Fucoidan ... 5mg
(from Fucus versiculosus whole plant)
Sodium Copper Chlorophyllins ... 5mg
Other Ingredients: Hydroxypropylmethylcellulose (vegetarian capsule).
Keep container tightly closed in a cool, dry and dark place. Keep out of reach of children.