Digestive Enzymes Liquescence
Professional Formulas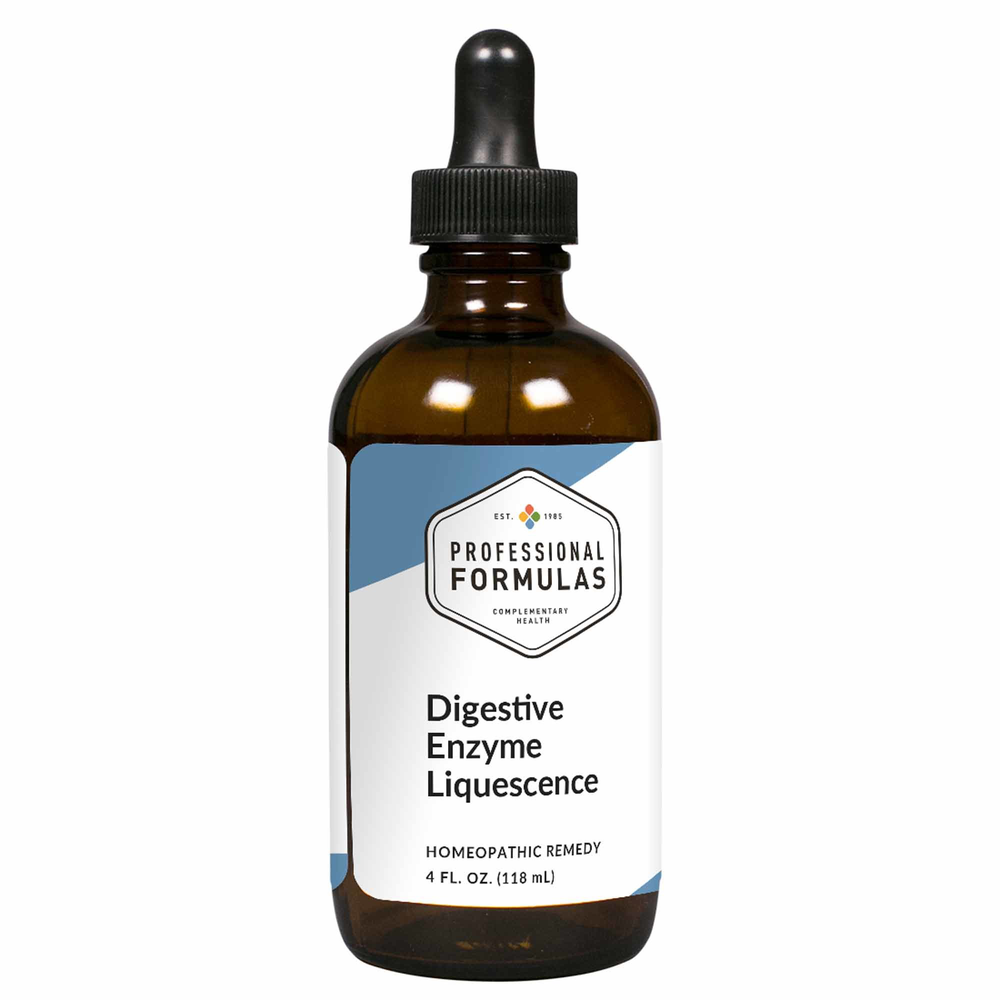 SKU: PRO511-T7
For the temporary relief of minor abdominal pain or cramps, gas or bloating, mild constipation, heartburn, or periodic nausea.
Place drops under tongue 30 minutes before/after meals. Adults and children 12 years and over: Take one full dropper up to 2 times per day. Consult a physician for use in children under 12 years of age. Active Ingredients: Equal parts of Coriandrum sativum 2X, Berberis vulgaris 3X, Bromelain 3X, Chamomilla 3X, Cinnamomum 3X, Gentiana lutea 3X, Illicium anisatum 3X, Marrubium vulgare 3X, Papain 3X, Syzygium jambolanum 3X, Zingiber officinale 3X, Hydrastis canadensis 5X, Fel tauri 6X, Gallbladder 6X, Liver 6X, Pancreas 6X, Pancreatinum 6X, Parotid 6X, Stomach 6X. Inactive Ingredients: 20% ethanol, purified water.
Keep out of the reach of children. In case of overdose, get medical help or contact a poison control center right away. If pregnant or breastfeeding, ask a healthcare professional before use.

It looks like there are no similar
products available