DIM Complex 100mg
Metabolic Maintenance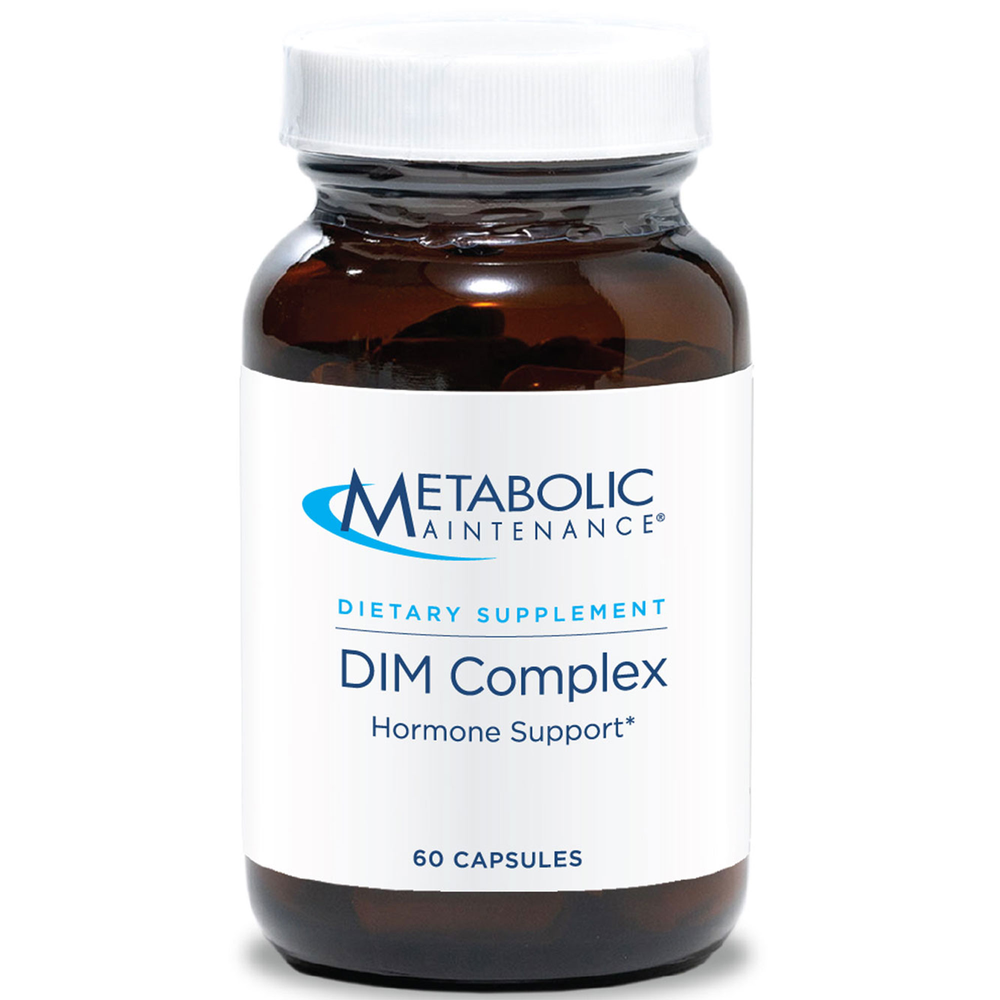 SKU: ME3-00612
Diindolylmethane, also known as DIM, is a gastric metabolite of indole compounds found in cruciferous vegetables. DIM promotes healthy estrogen metabolism by helping to breakdown estrogens in the body, shifting the estrogen balance towards the formation of beneficial metabolites and away from harmful ones. This unique formula contains therapeutic dosages of Diindolylmethane (DIM) and its cofactors—a full array of nutrients that work synergistically to support normal estrogen ratios.*
Nourishes methylation processes for healthy metabolism of estrogen*
Protects estrogen and its metabolites from oxidative stress*
Provides nutrients to support the excretion of estrogen metabolites*
One to two (1-2) capsules daily, or as directed by a healthcare professional.
Serving Size: 1 Capsule
Amount Per Serving
Vitamin C ... 120mg
(as Ascorbic Acid)
Vitamin E ... 40IU
(as d-Alpha Tocopheryl Acid Succinate)
Vitamin B-6 ... 5mg
(as Pyridoxine HCl)
Folate ... 200mcg
(as L-5-Methylfolate, glucosamine salt)
Vitamin B-12 ... 200mcg
(as Methylcobalamin)
Diindolylmethane ... 100mg*
(DIM)
N-Acetylcysteine ... 100mg*
Lemon Bioflavonoids ... 100mg*
Calcium-d-Glucarate ... 100mg*
Other Ingredients: Vegetarian cellulose capsule, L-leucine.
Vitamin E is derived from soy oil.
This product does not contain
Quatrefolic® is a registered trademark Gnosis S.p.A.
Caution: Pregnant or lactating women, consult your healthcare professional before using this product.
Keep tightly closed in a cool, dry place, out of the reach of children.