DIM Extra Strength 150mg
Prescribed Choice/OL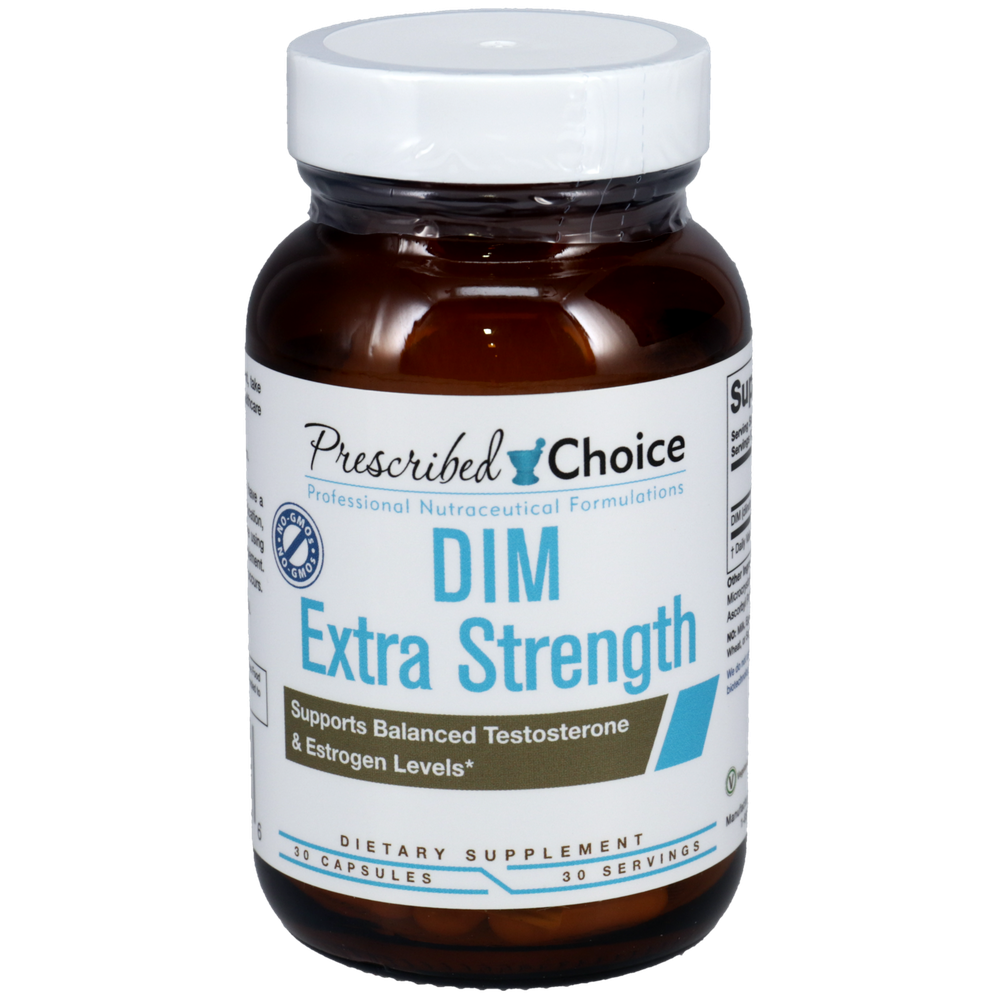 SKU: PRC-80905
DIM Extra Strength 150mg formula targets the elimination of active estrogen from the male body by promoting its conversion into the good metabolite 2-methoxyestradiol. The female body similarly benefits from DIMs balancing effect on estrogen and testosterone levels in the body. Possible results include reduced monthly premenstrual symptoms and support for breast health. Balanced hormonal levels can result in a lean physique and graceful aging for both men and women.*
As a dietary supplement, take one (1) capsule daily, or as directed by a healthcare professional.
Serving Size: One (1) Capsule
Amount Per Serving
DIM (diindolymethane) ... 150mg
Other Ingredients: Microcrystalline Cellulose (Plant Fiber), Rice Flour, Ascorbyl Palmitate and Silica.
CAUTION: Do not use this product if you are pregnant or lactating. Consult your healthcare professional before use if you have or have had a medical condition or are taking prescription medication.
KEEP OUT OF REACH OF CHILDREN.
STORE IN COOL, DRY PLACE.
*These statements have not been evaluated by the Food and Drug Administration. These products are not intended to diagnose, treat, cure, or prevent any disease.