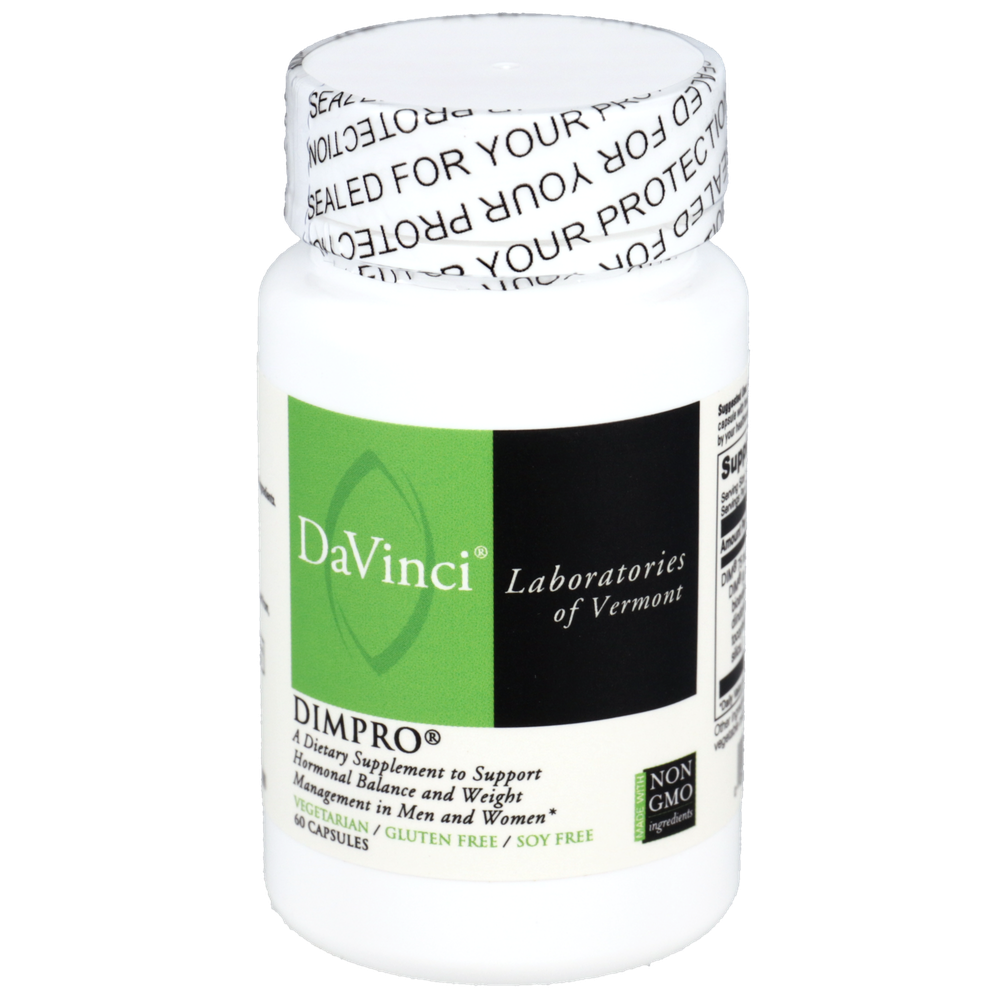 SKU: DAV-0200729060
A dietary supplement to support hormonal balance and weight management in men and women.* DIMPRO® is a proprietary blend of DIM® (Diindolylmethane) with Vitamin E and Phosphatidylcholine. DIM® causes a beneficial shift in the balance of estrogen, testosterone, and progesterone in both men and women.* Good estrogen metabolites support overall health by functioning as antioxidants, helping to eliminate unwanted materials, mobilizing stored fat (for use as energy), supporting Hormone Replacement Therapy (HRT), as well as weight management, exercise tolerance, development of lean muscle tissue, and by reducing the effects of aging such as those found in menopause and prostate dysfunction.*
As a dietary supplement, take 1 capsule with food, 1 to 2 times daily, or as directed by your healthcare practitioner.
Serving Size: 1 Capsule
Amount Per Serving
DIM® ... 75mg
DIM® (a patented enhanced bioavailability complex of starch, diindolylmethane, Vitamin E as d-alpha Tocopheryl Succinate, phosphatidylcholine, silica)
Other Ingredients: microcrystalline cellulose, vegetable cellulose (capsule), vegetarian leucine.
Color of this product may vary due to color variations of the natural ingredients.
WARNING: If pregnant, nursing, or planning to become pregnant do not take this product.
Keep out of reach of children. Store in a cool, dry place.