DIMPRO® 150mg
DaVinci Labs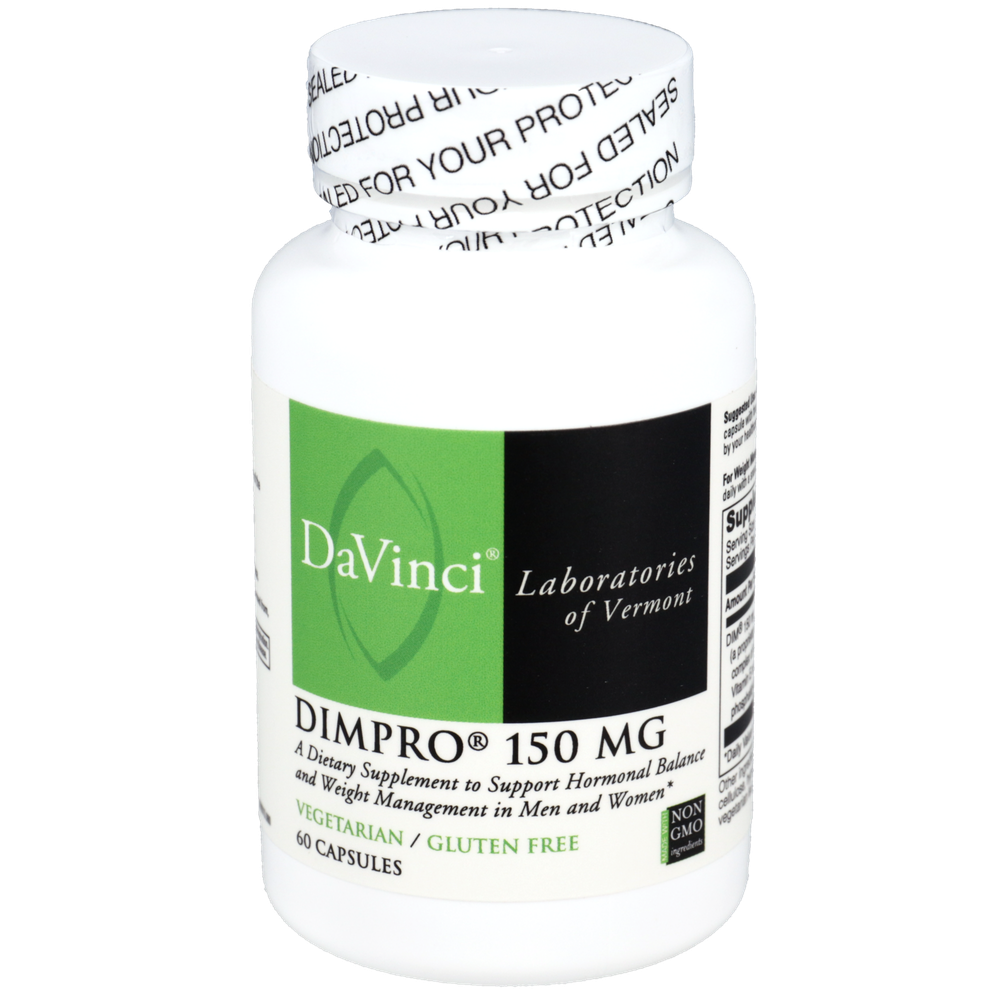 SKU: DAV-20072906
A Dietary Supplement to Support Hormonal Balance and Weight Management in Men and Women*
As a dietary supplement, take 1 capsule with food, 1 to 2 times daily, or as directed by your healthcare practitioner.
For Weight Management: Take 1 capsule, twice daily with a snack, between meals.



Serving Size: 1 Capsule

Amount Per Serving
DIM® ... 150mg
(a proprietary enhanced bioavailability complex of starch, diindolylmethane, Vitamin E as tocophersolan, phosphatidylcholine, silica.)

Other Ingredients: Microcrystalline cellulose, hypromellose (capsule), vegetarian leucine.

DIM® & DIMPRO® are registered trademarks of, and are licensed from, BioResponse, LLC, BOulder CO.
Keep out of reach of children. Store in a cool, dry place.

If you are pregnant, nursing, or planning to become pregnant do not take this product.

Color of this product may vary due to color variations of the natural ingredients.