Dispel Dampness and Nourish the Skin
Kan Herb Company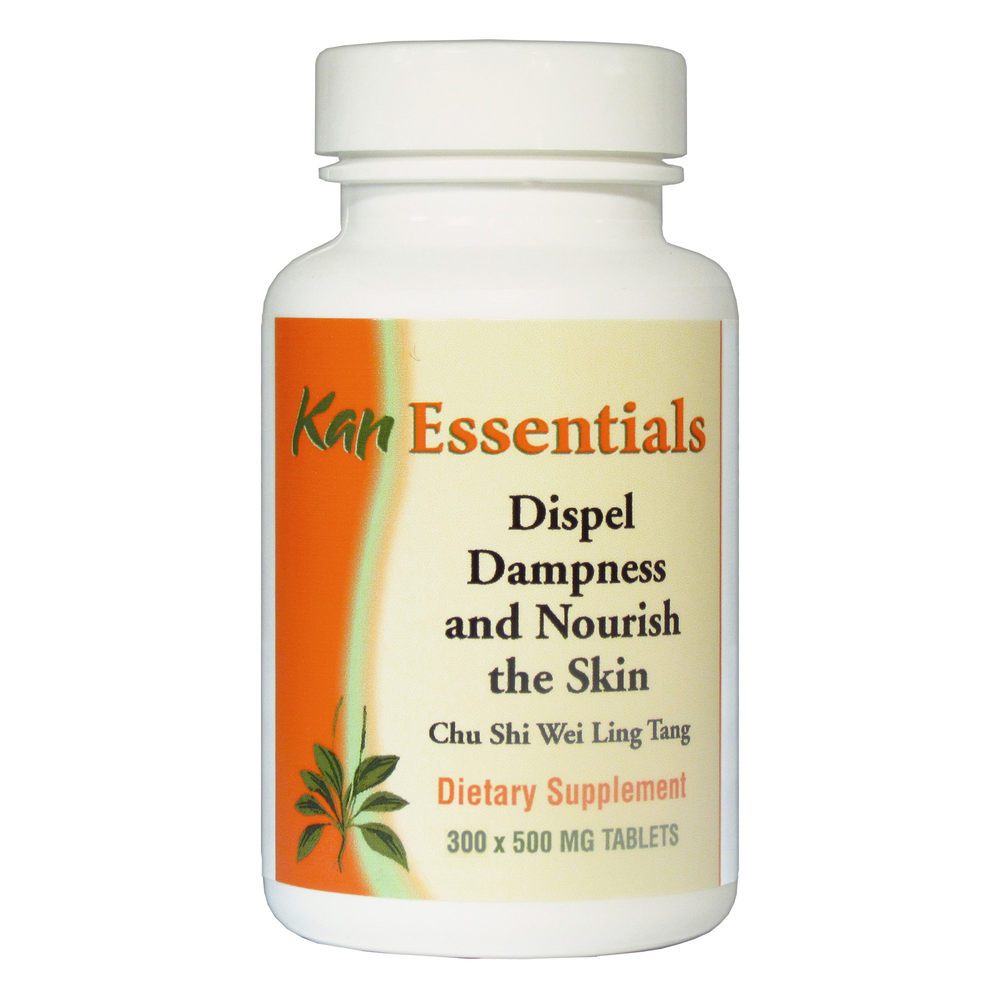 SKU: KA3E-VDN300
Functions:
This formula expels Damp, clears heat, regulates Qi, harmonizes the Middle Burner and benefits the skin.
Indications (Symptoms):
_Vomiting, reduced or increased appetite, soft stools
_Complaints responsive to diet changes, especially carbohydrate avoidance
_Mild colitis, heat intolerance, increased thirst, persistent itch
_Mild skin redness, moist pyoderma, fine white powdery dander
_Timidity
_Pale tongue, thin pulse
Take 2-3 times daily:
1-10lbs - 1/4 tab
11-20lbs - 1/2 tab
21-35lbs - 1 tab
36-75lbs - 2 tabs
76-100lbs - 3 tabs
Pinyin Name
-Common Name

Bai zhu
-White atractylodes rhizome
Fang feng
-Siler root
Zhi zi shan
-Gardenia fruit
Deng xin cao
-Soft rush pith
Di fu zi
-Kochia fruit
Fu ling
-Poria
Ze xie
-Asian water plantain rhizome
Tong cao
-Tetrapanax pith
Hua shi
-Talcum
Cang zhu
-Cang-zhu atractylodes rhizome
Chen pi
-Tangerine dried rind of mature fruit
Hou po
-Magnolia bark
Gan cao
-Chinese licorice root
Gan jiang
-Dried ginger rhizome
Hong zao
-Red jujube fruit
Rou gui
-Chinese cinnamon bark
Cautions & Contraindications:
_Pregnancy
_Severe skin lesions and strong heat symptoms
Use only under the direct
supervision of a qualified health care practioner, seek
their advice if pregnant or nursing. Keep out of reach of
children. Keep tightly capped and out of direct sunlight.
Store at room temperature.