Dispel Stasis in the Palace of Blood Liquid
Kan Herb Company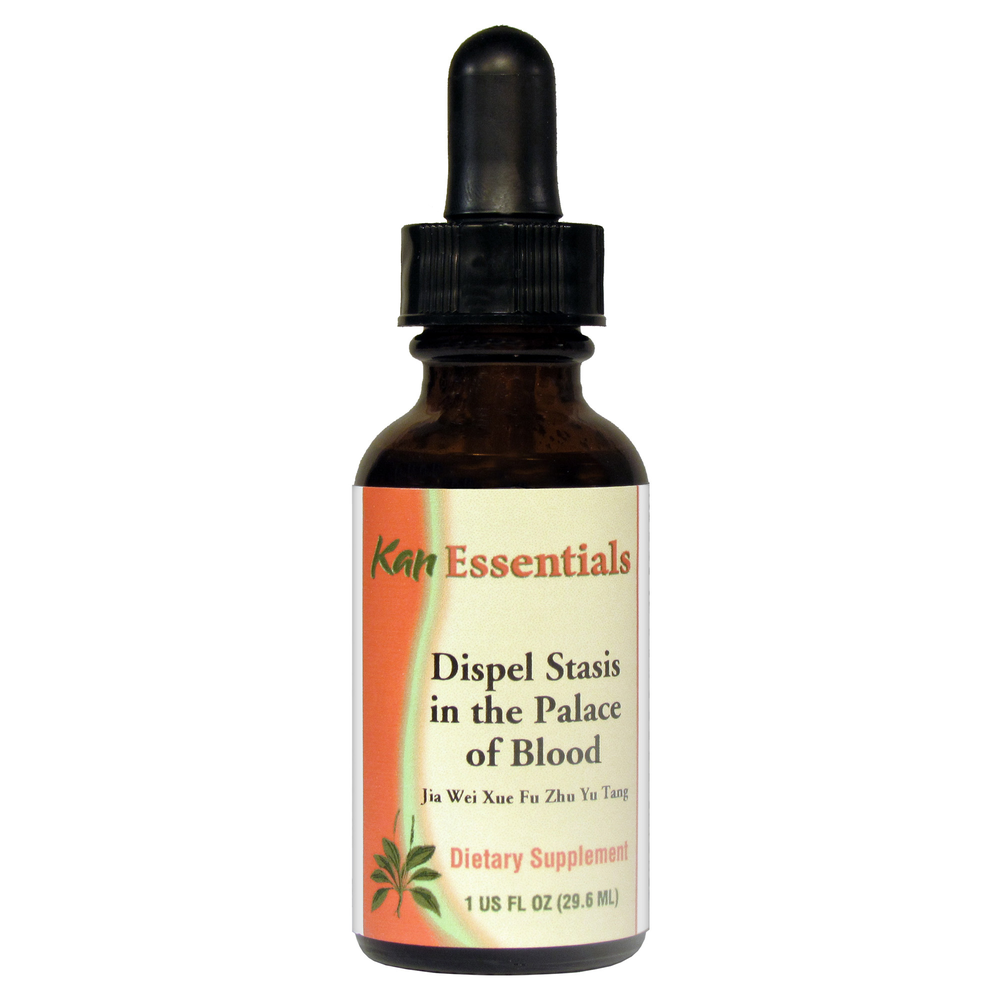 SKU: KA3E-VDP1
Chinese Herbals for Animals
2-3 times daily

1-10 lbs 2-3 drops
11-20 lbs 4-6 drops
21-35 lbs 6-10 drops
36-75 lbs 20-30 drops
76-100 lbs 30-40 drops
White atractylodes rhizome, Siler root, Gardenia fruit, Soft rush pith, Kochia fruit, Poria, Asian water plantain rhizome, Tetrapanax pith, Talcum, Cangzhu atractylodes rhizome, Tangerine dried rind of mature fruit, Magnolia bark, Chinese licorice root, Dried ginger rhizome, Red jujube fruit, Chinese cinnamon bark.

Water 48% to 54%, Vegetable Glycerin 24% to 26%, Alcohol 10% to 12% per volume
Keep out of reach of children. Keep tightly capped, and out of direct sunlight. Store at room temperature.
It looks like there are no similar
products available