Disperse Moisture Liquid
Kan Herb Company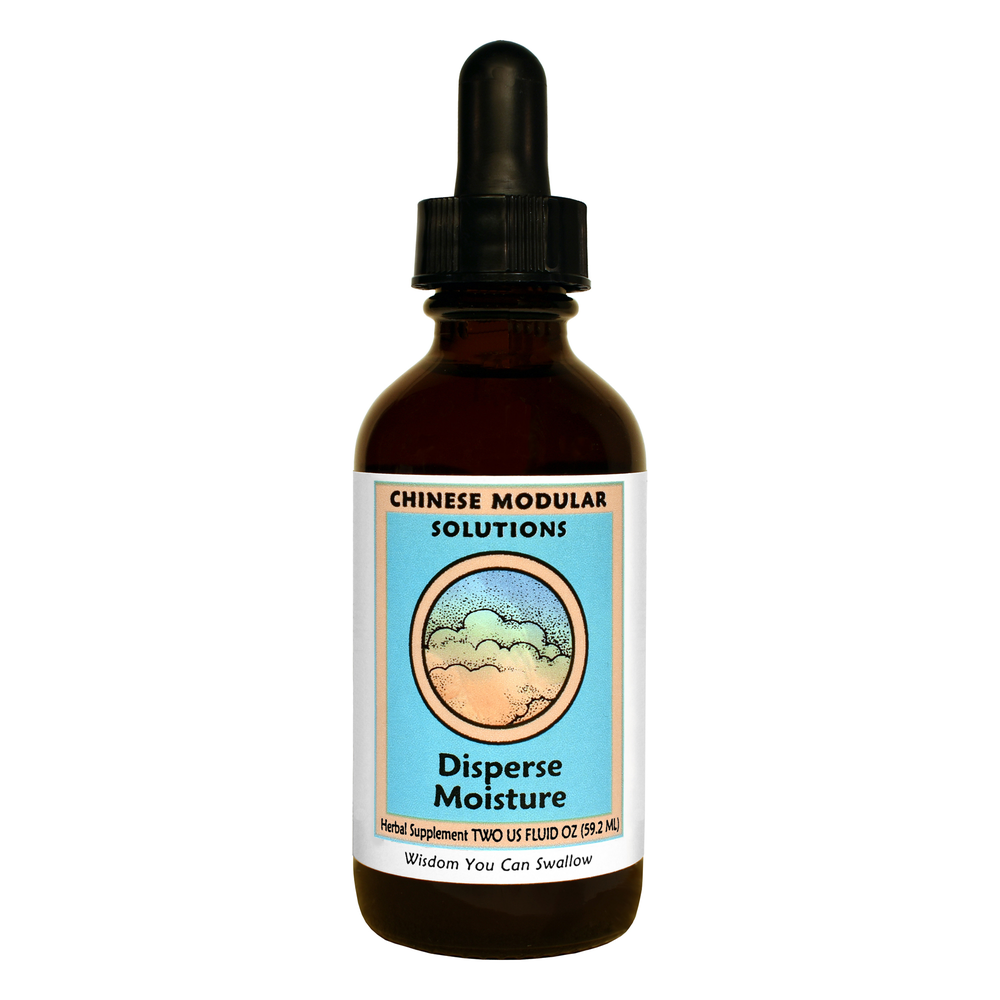 SKU: KA3C-DM2
This formula regulates the fluid generating, distributing, storing, and eliminating
functions of the Spleen, Lung, and Kidney while gently decongesting the circulation
of Moisture.
-Enhances digestive strength and fluid metabolism, helps to reduce occasional nausea
or indigestion with loose stool
-Soothes difficult urination, frequent or urgent urination with decreased output
-Eases soreness or tenderness of muscles, or joints, especially in humid weather
-Helps reduce mild swelling or puffiness of face, hands, or ankles
-Aids in relieving premenstrual bloating, breast distention, difficult or painful
menstruation
1-1.5 dropperfuls, 2-4 times per day. Shake well before every use.
In Pinyin:
Yi yi ren, Fu ling, Shi jun zi, Ze xie, Jiang ban xia, Huo xiang, Bi xie, Mu gua,
Cang zhu.

In common:
Jobs tears seed, Poria, Quisqualis fruit, Asian water plantain rhizome, Ginger
cured pinellia rhizome, Chinese giant hyssop herb, Tokoro yam rhizome, Chinese
quince fruit, Cang-zhu atractylodes rhizome.
Water 55%-65%, Alchohol 18%-22%.
Caution/Contraindiction: Dehydration
Use only as directed by your health care provider and seek their advice if
pregnant or nursing.
Keep out of reach of children.
Store at room temperature, keep tightly capped and out of direct sunlight.