Early Comfort Liquid
Kan Herb Company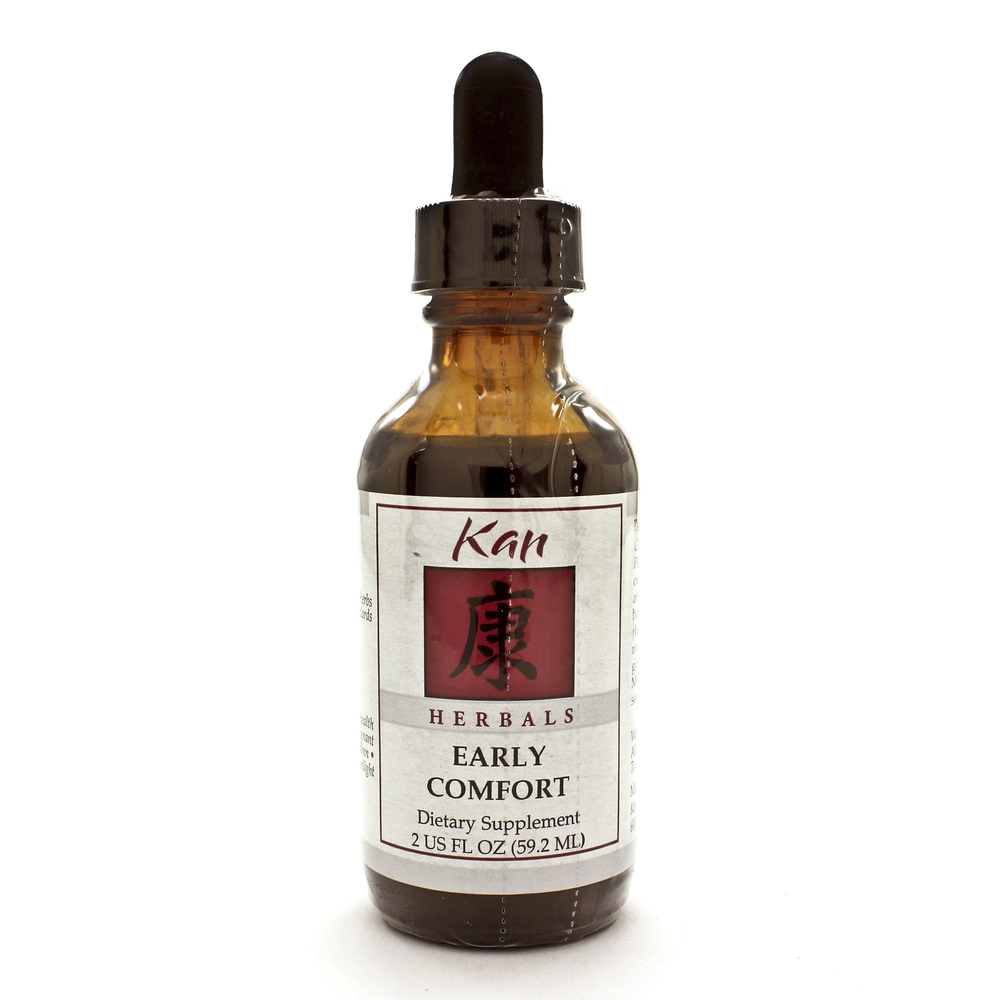 SKU: KA3H-EC2
Early Comfort, by Kan Herbals, is available in a 60 tablet form, as well as a 1, 2 & 4 oz. bottle.

Historical Antecedent: Agastache Powder to Rectify the Qi

Indications (symptoms):
-Headache, achiness, chills
-Bloating, pervasive nausea, aversion to food, loss of taste, dull abdominal pain, cramping, body heaviness, vomiting and diarrhea
-Gastrointestinal flus, reaction to spoiled food or water while traveling
-Early Comfort can be used as protection against dysenteric complaints
8-16 drops, 2-3 times daily (recommended for adults, shake well before every use.
Chinese giant hyssop herb
Perilla leaf
Tangerine dried rind of mature fruit
White atractylodes rhizome
Magnolia bark
Treated pinellia rhizome
Poria cocos fruiting body
Fragrant angelica root
Vladimiria root
Dried ginger root
Barley sprout
Medicated leaven

Water 55% to 65%
Alcohol 18% to 22%
(by volume)

To enhance dropper performance, this product contains less than 2% glycerin.

To evaporate alcohol, place in hot water.
Keep out of reach of children. Store at room temperature.
Use only as directed by your health care professional and seek their advice if pregnant or nursing.