Echinacea/Supreme For Children A/F
Gaia Herbs/Professional Solutions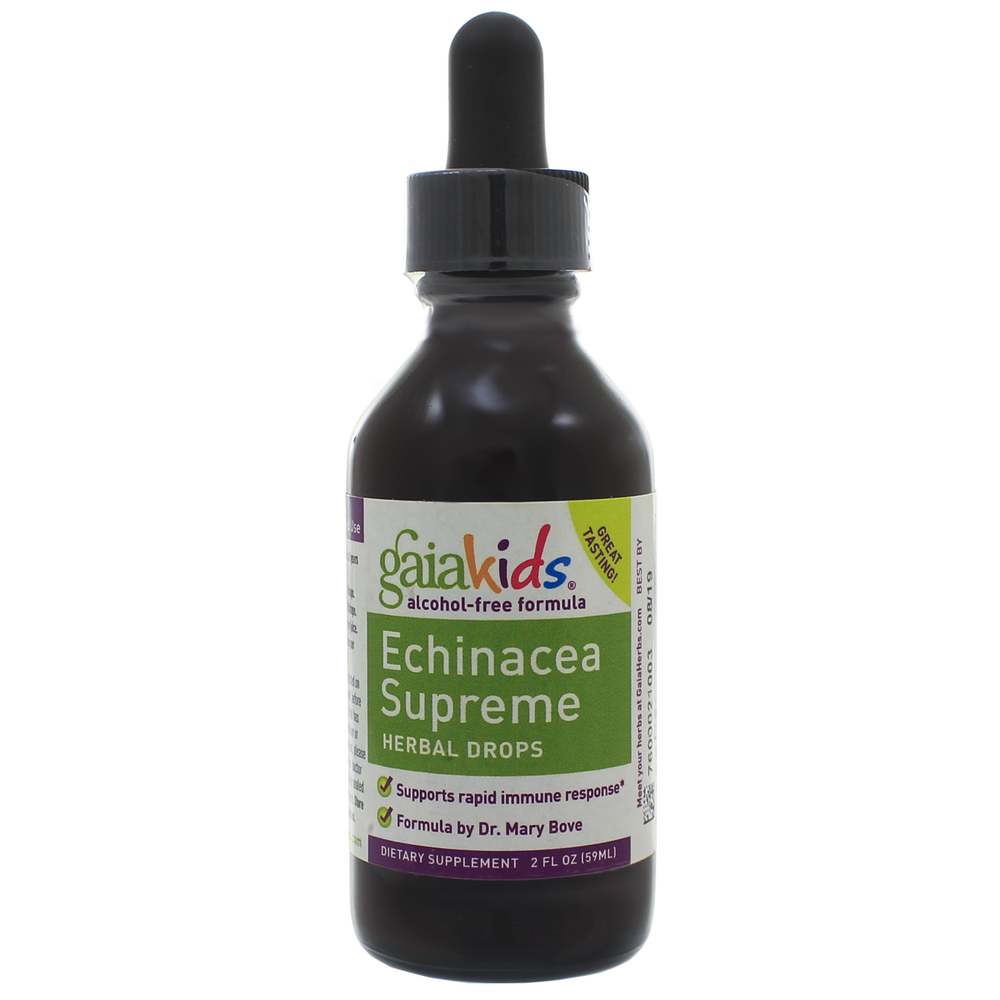 SKU: GAI-90760002
Echinacea Supreme
Supports rapid immune response*
Specialty blend of Echinacea species and partsFull spectrum range of actions targeting immune system*Supports a healthy immune response*Supports healthy secretory immune function in the lymphatic system, mucus membranes, and skin**
Shake well before using.
Age 6 months to 2 years use 15 drops.
Age 3-6 use 30 drops.
Age 7-13 use 60 drops.
Dilute in water or juice. Use up to 3 times per day at onset.
Serving Size: 15-60 Drops

Amount Per Serving
Proprietary Synergistic Blend †
Extracts From: Echinacea angustifolia root, Echinacea purpurea root, Echinacea purpurea aerial parts, Echinacea purpurea seed, Pure Vegetable Glycerin and Water.
Use only as directed on label.
If your child has a medical condition or takes medications, please consult with your doctor before use.
Safety sealed for your protection.
Store away from children.
These statements have not been evaluated by the Food and Drug Administration. This product is not intended to diagnose, treat, cure, or prevent any disease