Echinacea/Goldenseal ES
Gaia Herbs/Professional Solutions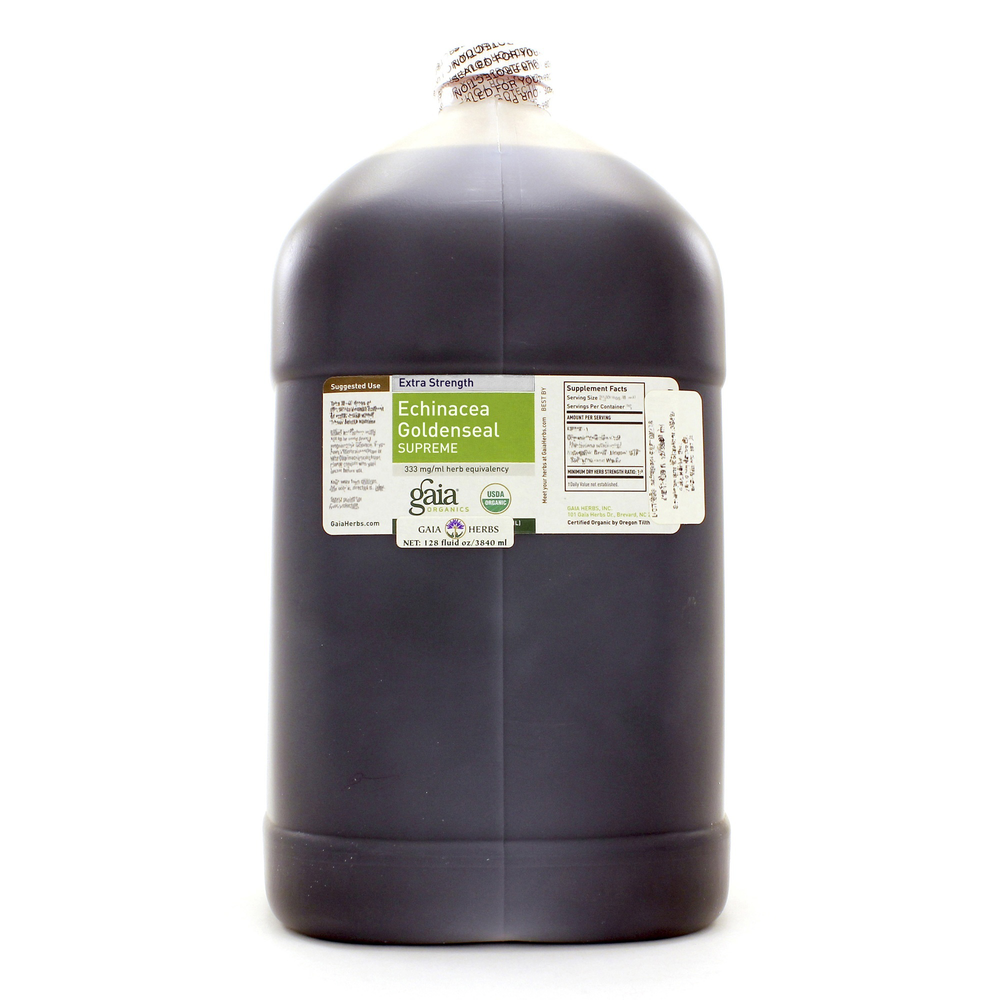 SKU: GAI-837
Supports a Healthy Immune System Response
Maintains a Healthy Inflammatory Response to Seasonal Stressors
Promotes a Healthy Balance of Mucous Secretions of the Upper Respiratory System During Times of Seasonal Stress
Contains Gaia Farm Echinacea
Take 30 drops of extract at onset in a small amount of water 3 times daily between meals.
Proprietary blend
Extracts from:
Echinacea purpurea root, aerial parts and seeds, Echinacea angustifolia root, Goldenseal rhizome and root (Hydrastis canadensis), Oregon Grape root (Mahonia aquifolium), Barberry Root bark (Berberis vulgaris), St. Johns Wort flower buds and tops (Hypericum perforatum), Propolis extract, 55-65% Pure Grain Alcohol USP, and Water.
Shake well before using. Not to be used during pregnancy or lactation. If you have a medical condition or take pharmaceutical
drugs, please consult with your doctor before use. Keep away from children. Use only as directed on label. Safety sealed for your protection.
It looks like there are no similar
products available