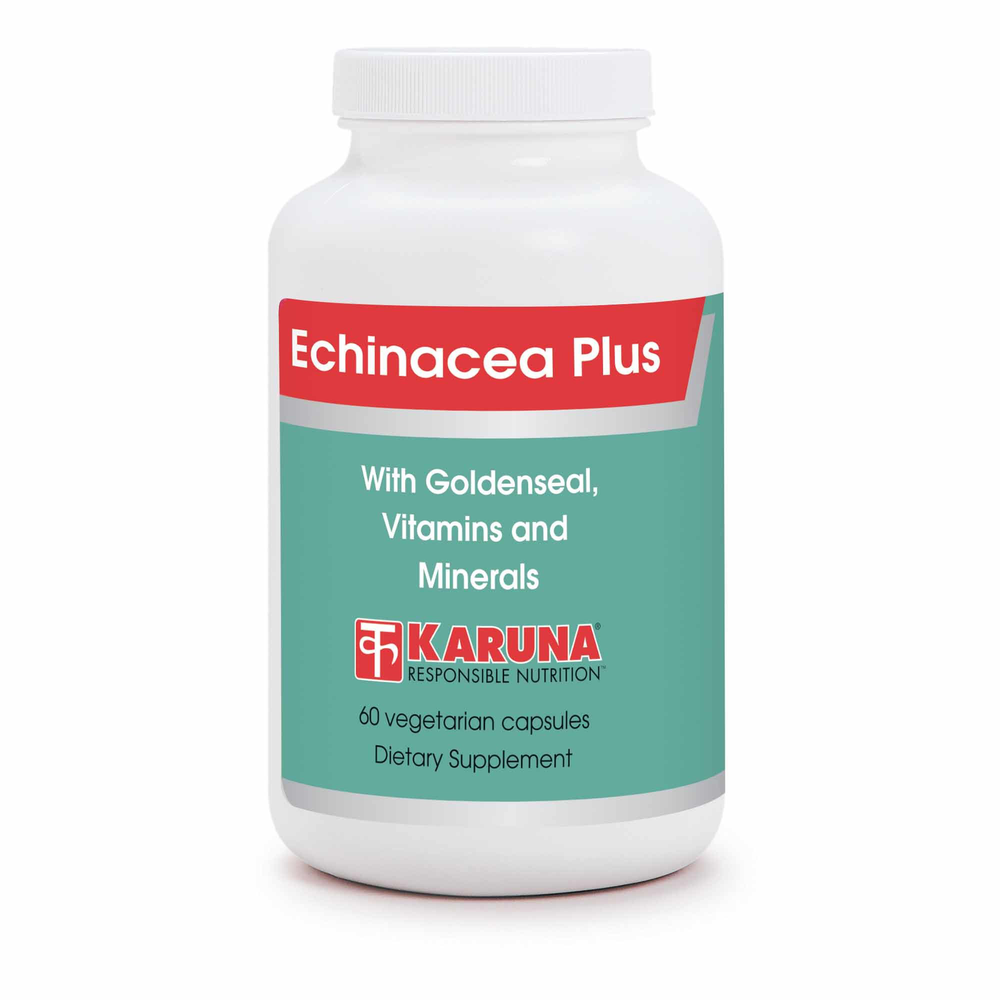 SKU: KAR-5102
Echinacea and goldenseal concentrates with vitamins and minerals for comprehensive immune support
Echinacea extract has attracted enough interest that 63 controlled clinical trials of its properties have been conducted recently.

Goldenseal is a rich source of berberine, an antimicrobial and intestinal disinfectant, which can stimulate the immune response by activating macrophages.

Extracts of echinacea species contain polysaccharides and other constituents with antimicrobial and immune-stimulating properties.

The echinacosides in Echinacea Plus are approximately six times as concentrated as unprocessed fresh herbs.
2-8 tablets daily, in divided doses, or as directed.
Serving Size:
1 Capsule
Amount Per ServingVitamin A
... 10,000IU
(natural beta-carotene)
Vitamin C
... 500mg
(ascorbic acid)
Folic Acid
... 800 mcg
Zinc
... 5 mg
(monomethionine)
Copper
... 200 mcg
(chelate)
Mixed Citrus Bioflavonoids
... 200mg
Goldenseal root ext. 10:1
... 52mg
Echinacea angustifolia herb ext. 4:1
... 65mg
Echinacea purpurea herb ext. 4:1
... 65mg
Other Ingredients:
vegetarian capsule (hypromellose and water), magnesium stearate, silica
Premenopausal women likely to become pregnant should take no more than two tablets daily, due to Vitamin A content.