Echinacea Supreme A/F
Gaia Herbs/Professional Solutions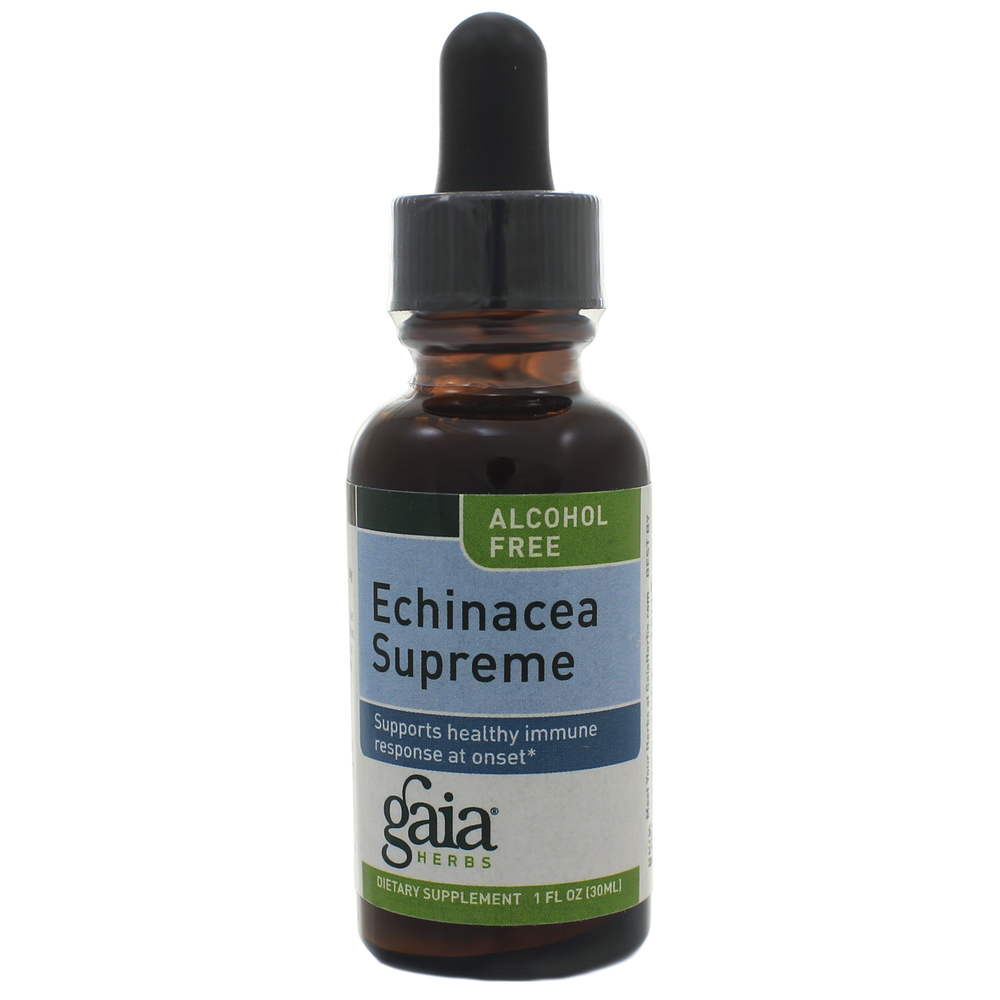 SKU: GAI-90292001
Echinacea Supreme, Alcohol-free
-Contains Gaia Farm Echinacea
Ultimate Support for the Immune SystemPromotes the Production of Key Immune FunctionsUnique Combination of Echinacea Plants and Parts to Provide High Concentrations of Isobutylamides: a Key Component of EchinaceaContains Gaia Farm Echinacea
Shake well before using.
Take 40-60 drops of extract at onset in a small amount of water 4-6 times daily between meals
Serving Size: 40 Drops

Amount Per Serving
Proprietary Synergistic Blend † Extracts From:
Echinacea purpurea root aerial parts, and seeds,
Pure Vegetable Glycerin, and Water.
Not to be used during pregnancy or lactation.
If you have a medical condition or take pharmaceutical drugs, please consult with your doctor before use.
Keep away from children.
Use only as directed on label.
Safety sealed for your protection.