EcoTizer On-the-Go Hand and Surface Cleaner Organic
Greenerways Organic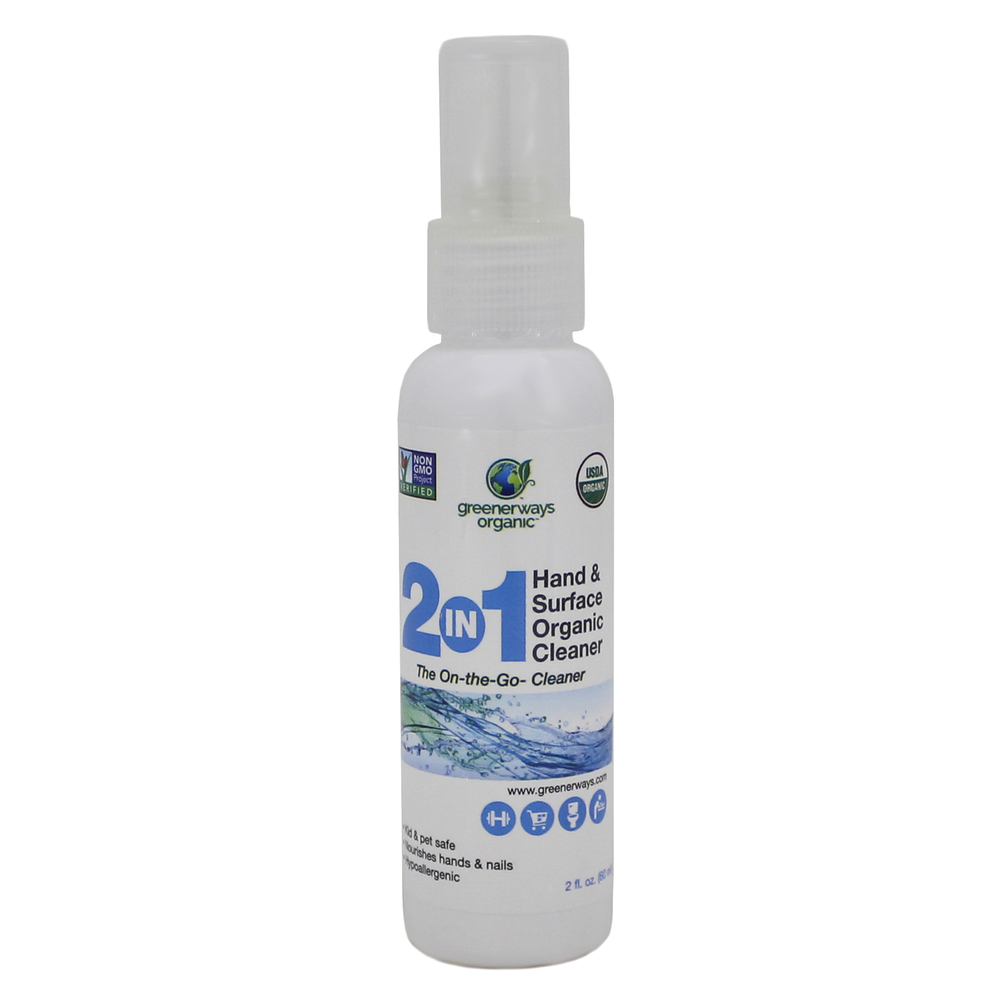 SKU: GRW717-409
Only USDA Certified 100% Organic on-the-go hand and surface cleaner. Cleans and nourishes hands. Cleans toilet seats, baby changing tables, shopping carts, childrens toys, office surfaces, electronics, door handles, and gym equipment. Neutralizes odors. Hypoallergenic and lab-tested-safe on food contact surfaces.
Surface use: Apply evenly to surface and wipe clean with a dry cloth or tissue.
Hand use: Spray onto palm; rub hands together.
Ingredients: Certified Organic: Orange Terpenes Oil, Tea Tree Leaf Oil, Lemongrass Leaf Oil, Spearmint Leaf Oil, Orange Peel Oil, Rosemary Leaf Oil, Cinnamon Bark Oil
Keep out of reach of children. Avoid contact in or around eyes or mouth. May cause irritation in rare cases. If skin irritation occurs, discontinue use and wash with soap and water.
It looks like there are no similar
products available