EfaGold Coconut Oil
Nature's Way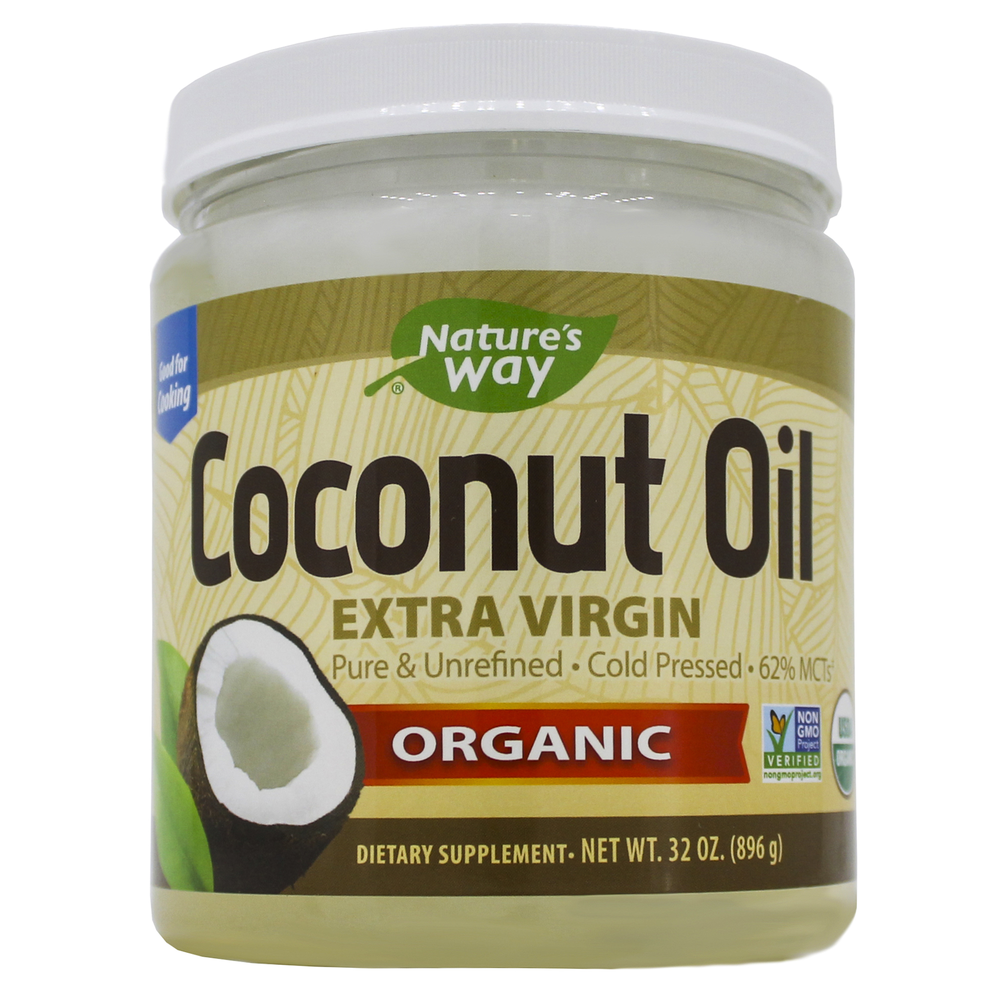 SKU: NW-15659
Pure, Cold Pressed, Organic Coconut Oil
Premium Quality: Extra virgin, unrefined & unbleached from non-GMO coconuts; No solvents (hexane-free), non-hydrogenated, no trans fat (see Supplement Facts for fat content).
Variety of Uses: Enjoy straight from the jar or supplement your diet by mixing into smoothies, spreading on bagels/toast, or adding to homemade energy bars. Be creative! The possibilities are endless.
Delicious Creamy Taste / Aroma of Fresh Coconuts
Energy Source: 62% (8, 694 mg) medium chain fatty acids (MCTs) per serving for energy.* Ideal for exercise & weight loss programs.
Take 1 tablespoon (14 g) up to 4 times daily.
Serving Size: 1 tbsp (14 g)
Amount Per Serving
Calories ... 130
Calories from fat ... 130
Total Fat ... 14g
Saturated Fat ... 13g
Trans Fat ... 0g
Polyunsaturated Fat ... 0g
Monounsaturated Fat ... <1g
Cholesterol ... 0mg
Medium Chain Fatty Acids ... 9g
Lauric Acid ... 7g
Caprylic Acid ... 1g
Capric Acid ... 900mg
OTHER INGREDIENTS: Organic Extra Virgin Coconut Oil
CONTAINS NO
artificial ingredients
gluten
preservatives
For cooking, can be used in place of butter, margarine, shortening or other cooking oils for baking or frying in temperatures up to 350° F.
No refrigeration necessary. Naturally melts and becomes liquid at 76 degrees F. Returns to solid when cooled.
Certified Organic by Pro-Cert.