Eleuthero Root
Gaia Herbs/Professional Solutions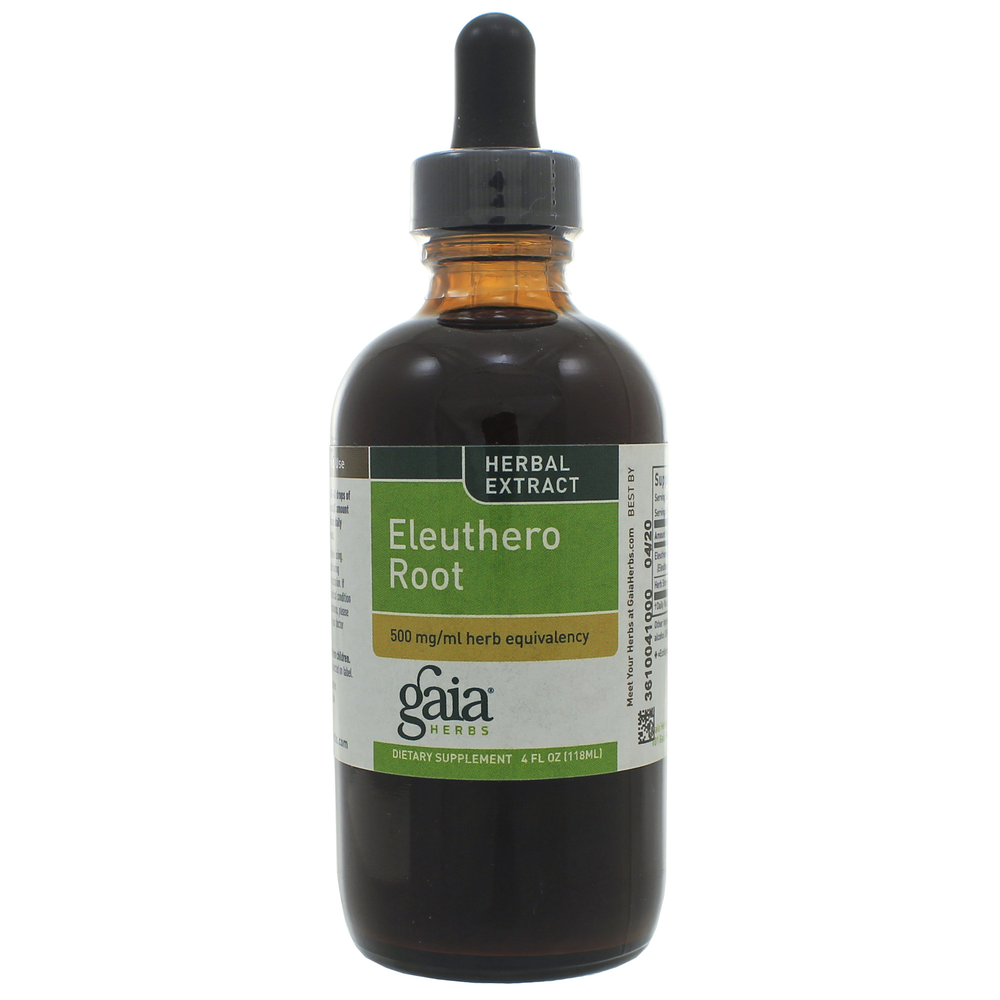 SKU: GAI-90361004
Eleuthero Root is a premier adaptogenic herb which is thought to enhance the body's natural ability to adapt to stress, while supporting mental endurance and metabolic efficiency.* This liquid extract is made from ecologically harvested Eleuthero Root.
Take 30-40 drops of extract in a small amount of water 3 times daily between meals.
Serving Size: 30 Drops (1ml)
Amount Per Serving
Extract
Eleuthero root
(Eleutherococcus senticosus)
Water, and 30-40% Pure Grain Alcohol UCP
Minimum Dry Herb Strength Ratio: 1:2
Shake well before using. Not to be used during pregnancy or lactation. If you have a medical condition or take pharmaceutical drugs, please consult with your doctor before use. Keep away from children. Use only as directed on label. Safety sealed for your protection.