Elmnx (Fresh Plant Extract)
Priority One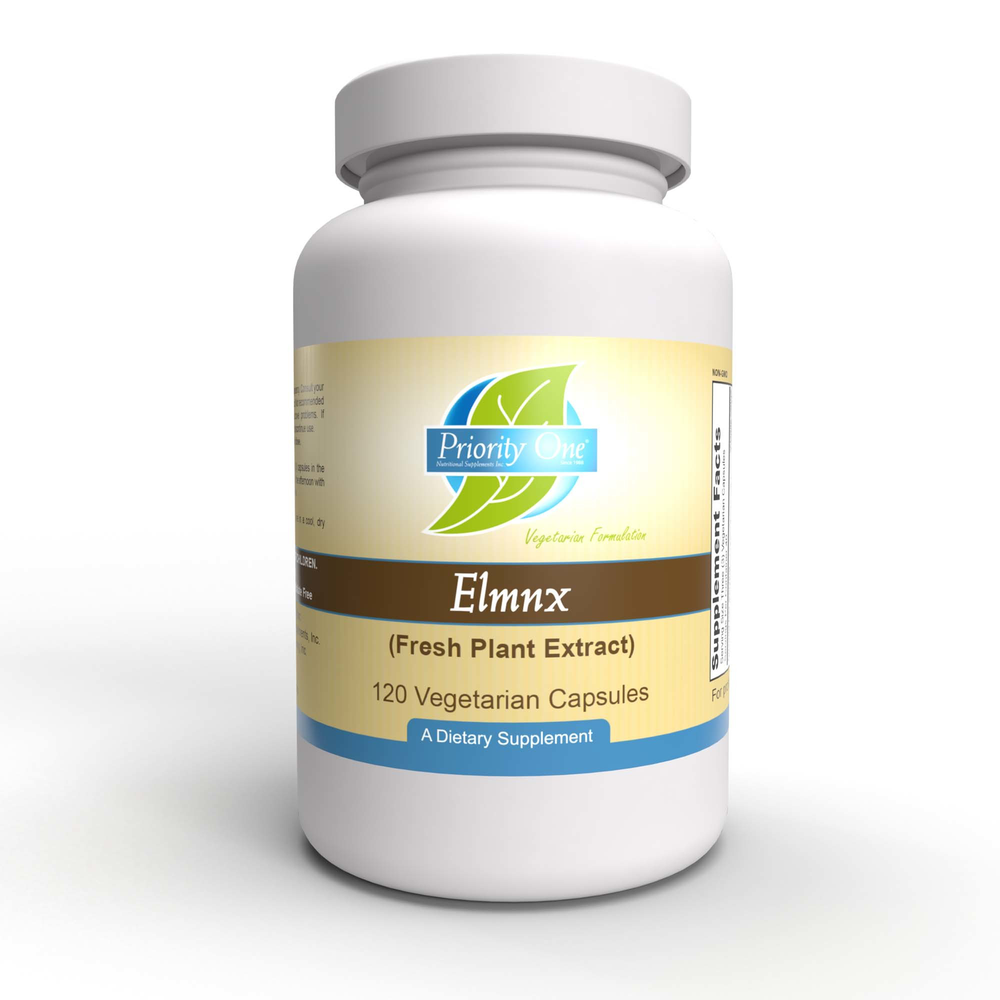 SKU: PR7-1130
NUTRITIONAL BENEFITS
A complete detoxification and elimination formula.
MAY BE HELPFUL FOR
Heavy metal detoxifying and constipation.
RECOMMENDATIONS:
Adults take three (3) capsules in the morning and three (3) in the afternoon, with water, or as directed by a physician.
Serving Size: One (1) vegetarian capsule.
Amount Per Serving
Proprietary blend ...730mg**
Bentonite Clay, Psyllium Husks, Apple Pectin, Wheat Grass Powder, Diatomaceous Earth, Goldenseal, Chamomile Powder, Cascara Powder, Gentian Root, Acidophilus Powder (Freeze-dried), Rhubarb Root
** US Daily Value not established.
Contains:
Wheat
Supplemental Facts:
This product is encapsulated in vegetarian capsules.
Contains no preservatives.
KEEP CONTAINER TIGHTLY CLOSED. STORE IN A COOL, DRY TEMPERATURE.
KEEP OUT OF REACH OF CHILDREN.
If you are pregnant or breast feeding, consult your physician before using this product.
This product contains Goldenseal which should not be ingested by pregnant women.
Not recommended for those with colon or chronic bowel problems.
If severe stomach cramping occurs, discontinue use.
Long term use of laxatives is not recommended, without physician approval.