End Fatigue Adrenal Stress-End
Integrative Therapeutics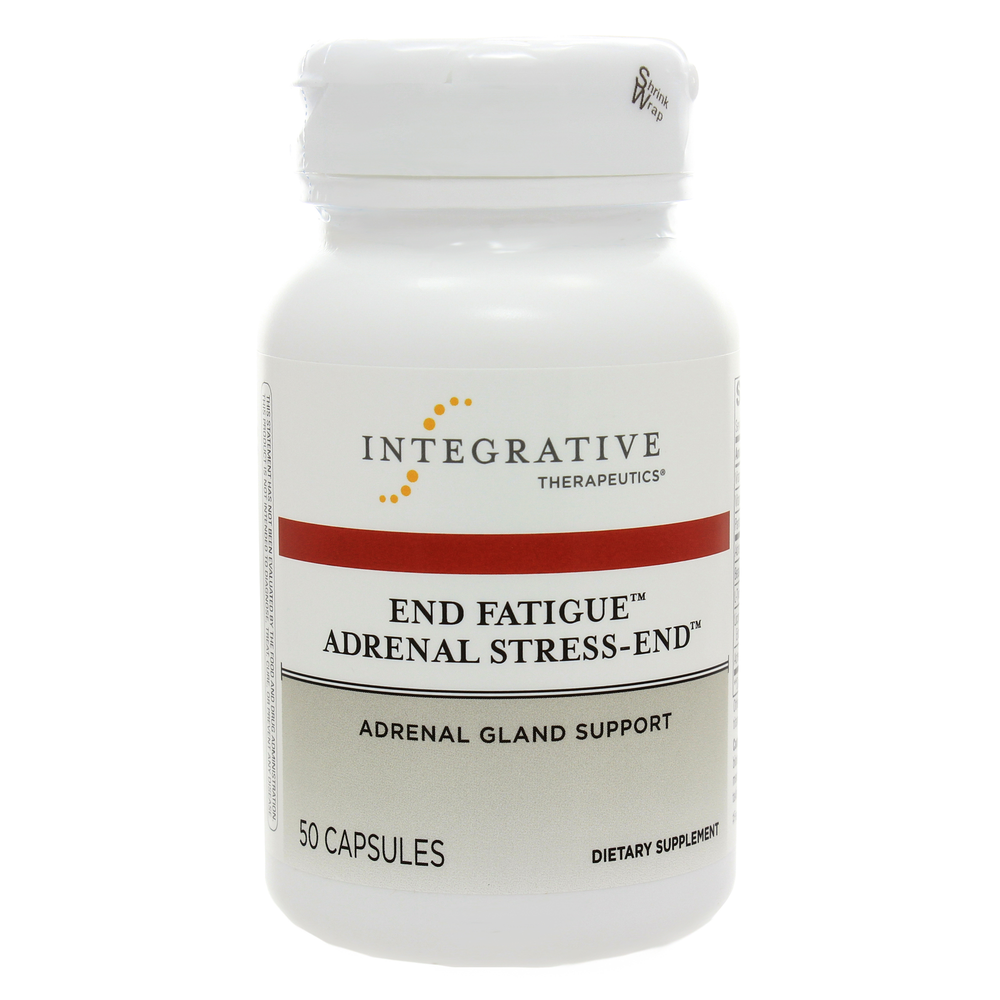 SKU: ITI-74035
Helps manage stress and combats stress-related fatigue.*
The endocrine glands and the hormones they produce influence most every function in the body. Maintaining optimal adrenal gland function is necessary for proper metabolism and healthy energy levels.* End Fatigue™ Adrenal Stress-End™ adrenal gland support was formulated in conjunction with Dr. Jacob Teitelbaum, MD, and contains essential vitamins and minerals that support adrenal gland function.*
Contains freeze-dried adrenal powder
Provides vitamins and minerals depleted by stress*
Includes licorice root to support healthy cortisol metabolism*
Take two capsules daily with food, or as recommended by your healthcare professional.
Serving Size: 2 Capsules
Amount Per Serving
Vitamin C ... 150mg
(ascorbic acid and from rose hips)
Vitamin B6 ... 50mg
(as pyridoxine HCl)
Pantothenic Acid ... 100mg
(as calcium D-pantothenate)
Adrenal Polypeptide Fractions‡ ... 400mg
Betaine ... 250mg
L-Tyrosine ... 250mg
Licorice Root and Rhizome Extract ... 200mg
(Glycyrrhiza glabra)
standardized to contain 5% glycyrrhizic acid
Adrenal Cortex ... 33mg
Other Ingredients: gelatin, silicon dioxide, magnesium stearate, titanium dioxide color
End Fatigue™ Adrenal Stress-End™ Does Not Contain
artificial flavoring
dairy products
gluten
preservatives
salt
soy
sugar
wheat
yeast
‡Free-form concentrate predigested by enzymatic action.
Caution: Do not use if pregnant or nursing; or if you have high blood pressure or cardiovascular disease. If you are taking prescription drugs, consult your healthcare professional before taking this product.