End Fatigue Pain Formula
Integrative Therapeutics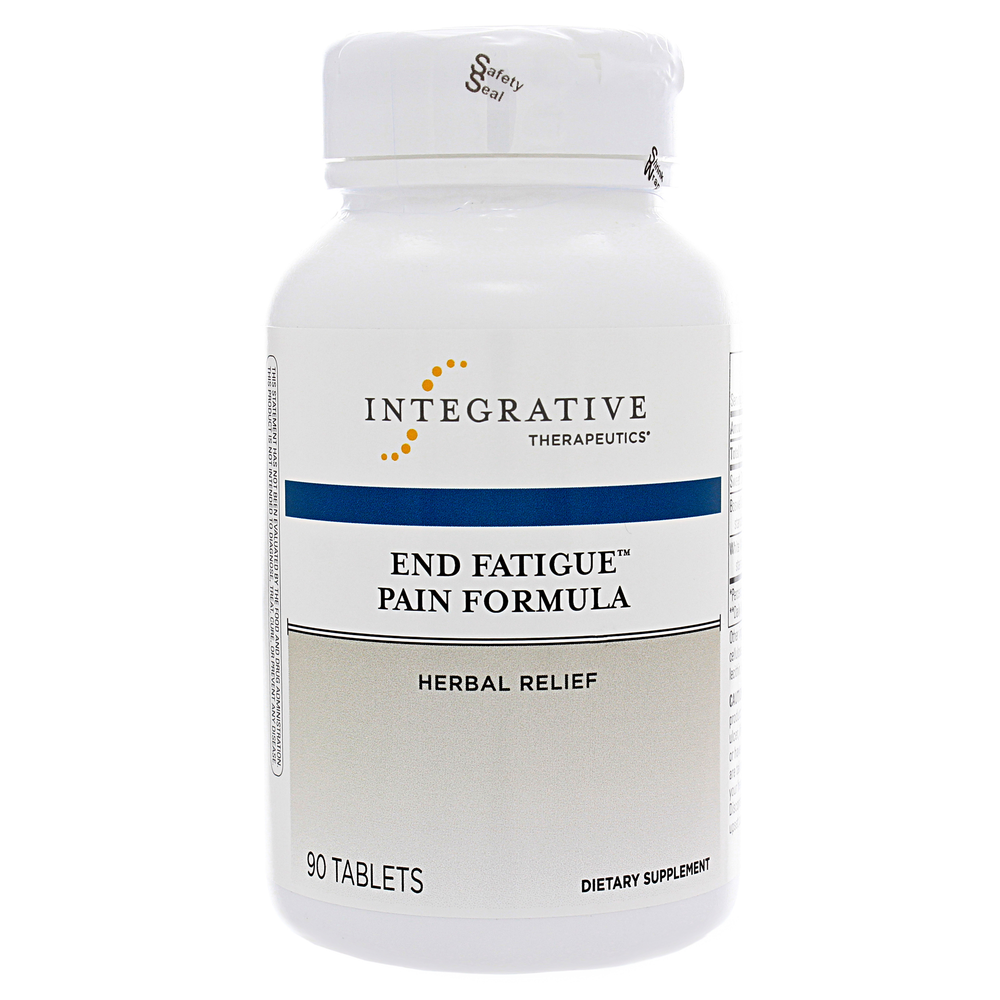 SKU: ITI-72799
End Fatigue™ Pain Formula is useful for relieving occasional muscle pain due to overexertion.*
This formula contains highly effective, clinically-studied ingredients, co-developed with Jacob Teitelbaum, M.D., recognized fatigue expert and author of From Fatigued to Fantastic! and Pain Free 1-2-3.
Take 1 tablet three times daily, or as recommended by your healthcare professional. May increase to 2 tablets three times daily if needed for additional support. Though relief will be noted immediately, continued use may be needed to achieve maximum effects.
Serving Size: 1 Tablet
Amount Per Serving
Total Carbohydrate ... <1g
Sweet Cherry Fruit Extract ... 333mg
(Prunus avium)
Boswellia serrata Gum Resin Extract ... 300mg
standardized to contain 40% boswellic acids
Willow Bark Extract ... 266mg
(Salix spp.)
standardized to contain 15% salicin
Other Ingredients: cellulose, sodium carboxymethyl cellulose, stearic acid, hydroxypropyl methylcellulose, magnesium stearate, silicon dioxide, hydroxypropyl cellulose, glycerin, radish (root) extract (color), carnauba wax
Does not contain artificial flavoring, dairy products, gluten, soy, ingredients of animal origin, preservatives, salt, sugar, wheat, yeast
Warning: Keep out of reach of children. Do not use this product for children with a fever. Do not use if pregnant or nursing. Do not use if you have an ulcer or are allergic to, or have contraindications to aspirin or other salicylates. If taking blood-thinning or any prescription drugs, consult a healthcare professional prior to use. Discontinue use two weeks prior to surgery or if stomach upset occurs.