EndoCalm
Emerald Health Bioceuticals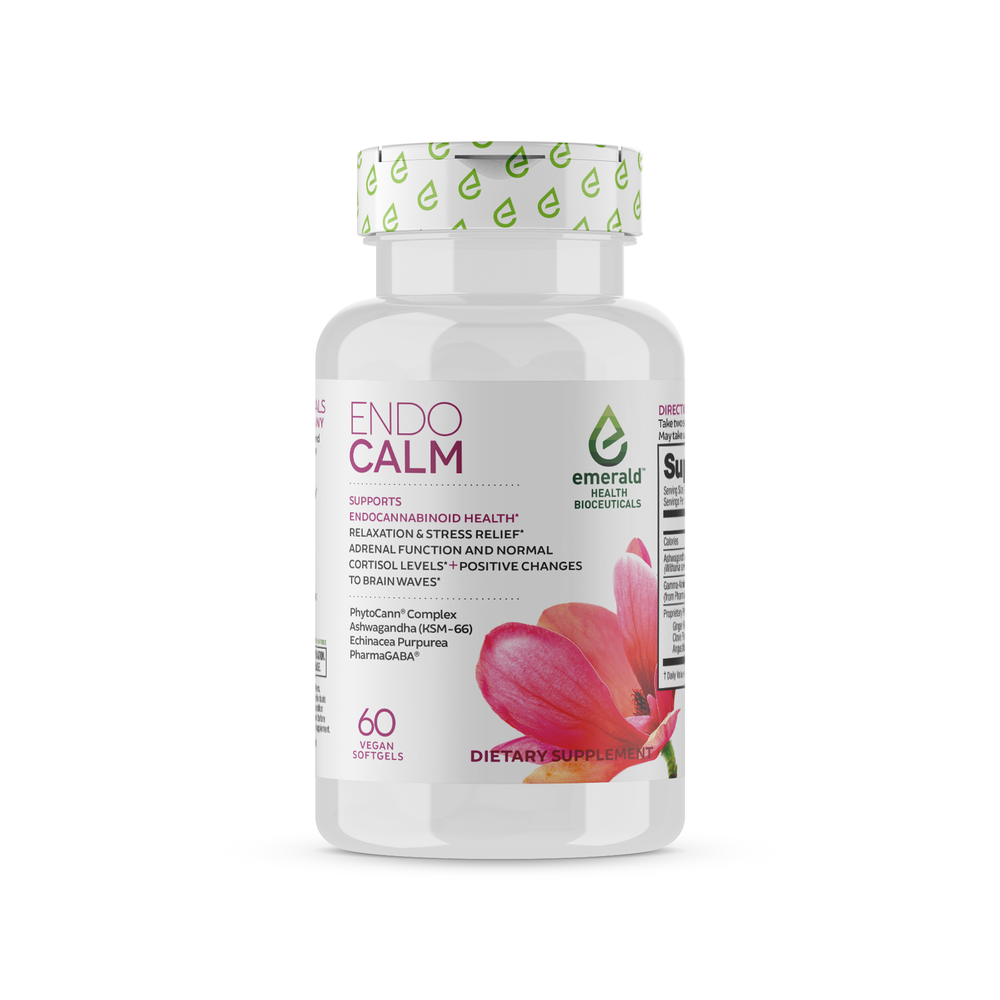 SKU: EMH-ECCA60
Naturally address your body's response to stress and anxiety by supporting your endocannabinoid system and optimal health and vitality.*
Healthful response to daily stress, fear and anxiety*
Feelings of relaxation and greater mental energy*
Adrenal function and normal cortisol levels*
Positive changes in the balance of body and mind*
Endocannabinoid Receptor Sites*
Production of Endocannabinoids*
Retention of Endocannabinoids*
Take two softgels daily. May take up to six softgels daily if needed.



Serving Size:
2 Softgels
Amount Per ServingAshwagandha Root Extract Powder
... 200mg
(Withania somnifera)
Gamma-Aminobutyric Acid
... 20mg
(from PharmaGABA®)
Proprietary PhytoCann® Complex
... 173mg
Ginger Root Powder, White Peony Root Extract Powder (Paeonia lactiflora), Clove Flower Bud Oil, Sichuan Pepper (Zanthoxylum simulans), Echinacea Angustifolia Extract Powder Extract, Magnolia Bark Extract Powder.
Other Ingredients:
Softgel (Food Starch-Modified, Carrageenan, Sorbitol, Glycerin, Purified Water, Riboflavin and Mulberry as colors), Organic Olive Oil, Coconut Oil, Candelilla Wax, Sunflower Lecithin.
Contains
tree nuts (coconut).