English Ivy Syrup
Seroyal/Genestra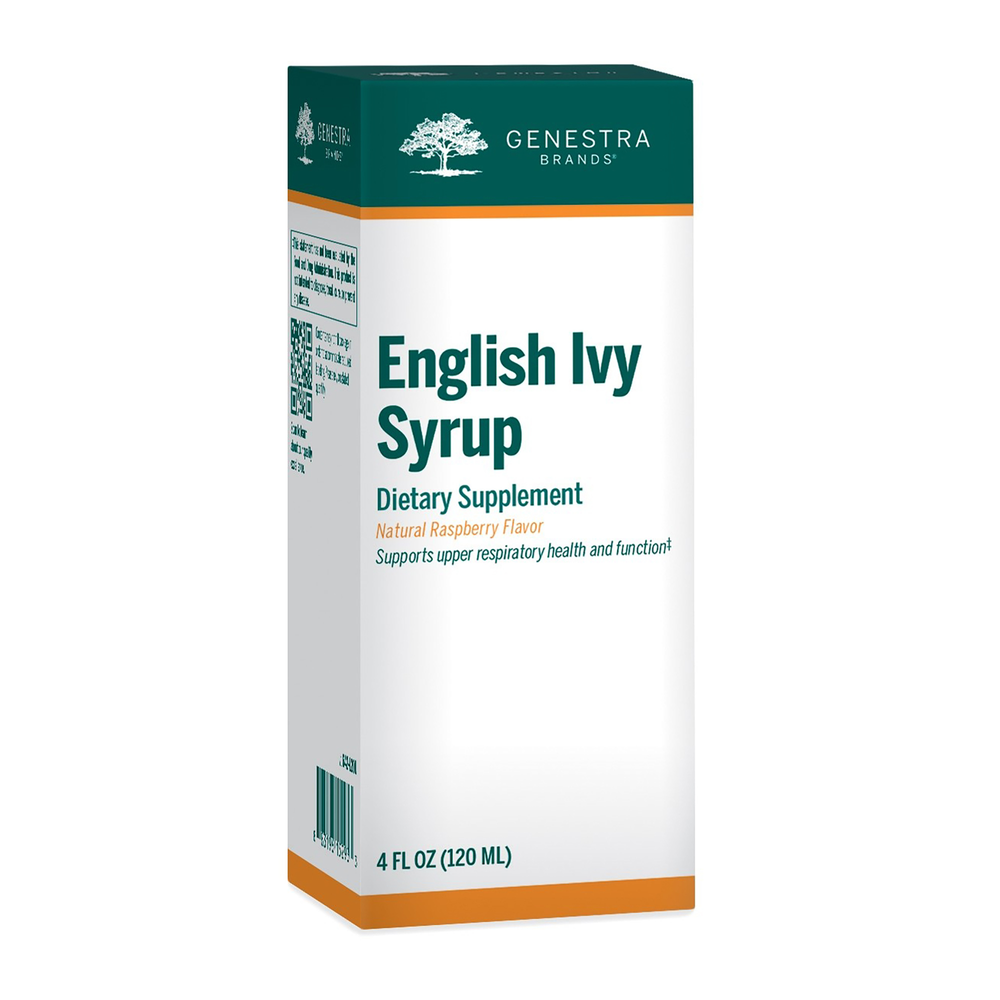 SKU: GN-07642
Herbal combination supporting upper respiratory immune health*
Includes a soothing blend of English ivy, marshmallow and European elder extracts
Take 1 teaspoon 3 times daily or as recommended by your healthcare practitioner. Take a few hours before or after taking medications or other supplements.
Serving Size:
1 Teaspoon (5ml)
Amount Per ServingCalories
... 24
Total Carbohydrate
... 2g
Marshmallow Root Extract
... 125mg
(Althaea officinalis)(4:1)
English Ivy Leaf Extract
... 40mg
(Hedera helix)(4-7:1)
European Elder Fruit Extract
... 25mg
(Sambucus nigra subsp. nigra)(16:1)
Other Ingredients:
Purified water, glycerin, xylitol. natural flavors, citric acid, xanthan gum, potassium sorbate.
Warning:
Do not use if you are allergic to ivy. Consult your healthcare practitioner prior to use if you are pregnant, breastfeeding, taking any medication, or have any health condition. Hypersensitivity to European elder has been known to occur; in which case, discontinue use. Discontinue use in case of gastrointestinal upsets, such as abdominal cramps, nausea, vomiting, or diarrhea. This product was sealed for your protection. Do not use if box or contents are open or damaged. Store in a cool, dry place. Keep out of the reach of children.