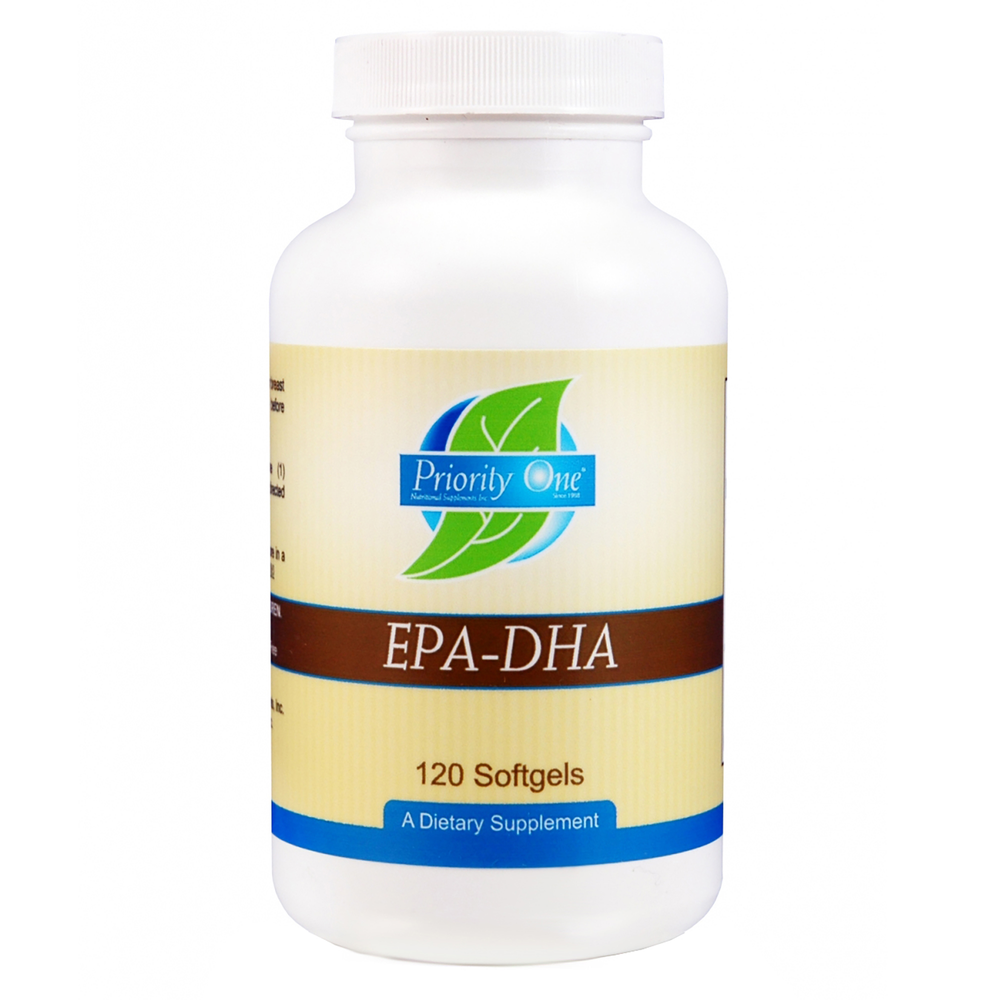 SKU: PR7-1034
NUTRITIONAL BENEFITS
EPA DHA stands for docosahexaenoic and eicosahexaenoic acid. They are essential fatty acids, vital nutrients that affect the synthesis of prostaglandins.
MAY BE HELPFUL FOR
Nutritional support for forming neural transmitters, such as phosphatidylserine, which is important for brain function. May promote a healthy cardiovascular system and maintain a healthy level of DHA for normal eye function.
RECOMMENDATIONS:
One (1) softgel three (3) times daily as a dietary supplement, or as directed by your physician.
Serving Size: One (1) Soft Gel
Amount Per Serving
Vitamin E ...5 IU / 16.7% DV
Fish Oils ...1000mg**
EPA ...180mg**
(Eicosapentaenoic Acid)
DHA ...120mg**
(Docosahexaenoic Acid)
** No U.S. Daily Value has been established.
Contains:
Soy, Cod, Glycerin, Gelatin
Supplemental Facts:
Contains no preservatives.
KEEP CONTAINER TIGHTLY CLOSED.
STORE IN A COOL, DRY TEMPERATURE.
KEEP OUT OF REACH OF CHILDREN.
If you are pregnant or breast feeding, consult your physician before using this product.
It looks like there are no similar
products available