EPA-DHA Omega 3 Liquid
Progressive Labs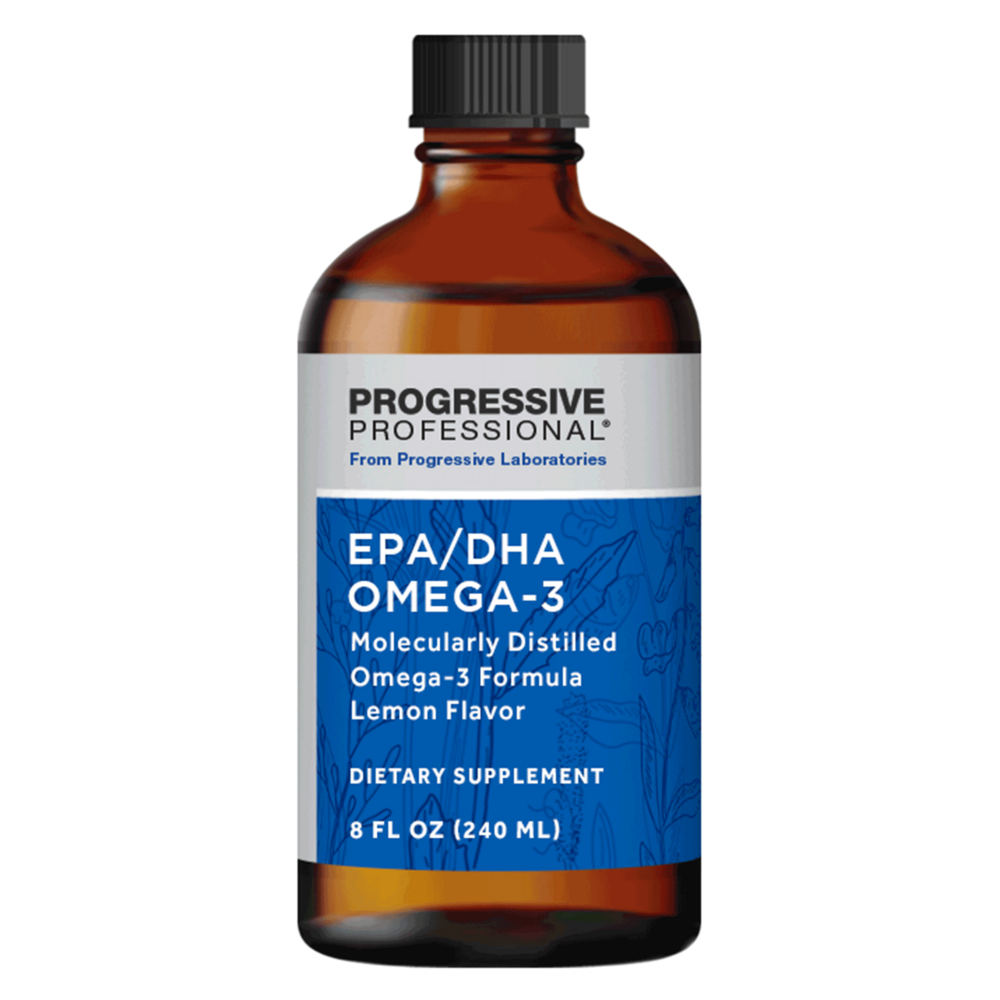 SKU: PGV-1020
High potency liquid Omega-3 fish oil from Norway, molecularly distilled for purity. Natural lemon flavor with no after taste. Support for cardiovascular health, skin health and normal levels of inflammation.
Adults take one teaspoon daily and children 1/2 teaspoon daily perferably prior to meals or before bedtime.
Serving Size: 1 tsp (5ml)
Amount Per Serving
Calories ... 45
Calories From Fat ... 45
Total Fat ... 5.0g
Saturated Fat ... 1.5g
Monounsaturated Fat ... 1.5g
Polyunsaturated Fat ... 2.5g
Cholesterol ...25mg
Omega-3 Fatty Acids ... 1500mg
EPA ... 800mg
(Eicosapentaenoic Acid)
DHA ... 500mg
(Docosahexaenoic Acid)
Other Omega-3 Fatty Acids ... 200mg
Other Ingredients: Highly Refined Omega-3 Fish Oil (sardine, hering, anchovy, mackarel), Natural Lemon Flavor.