Essential Blend Probiotics
Jigsaw Health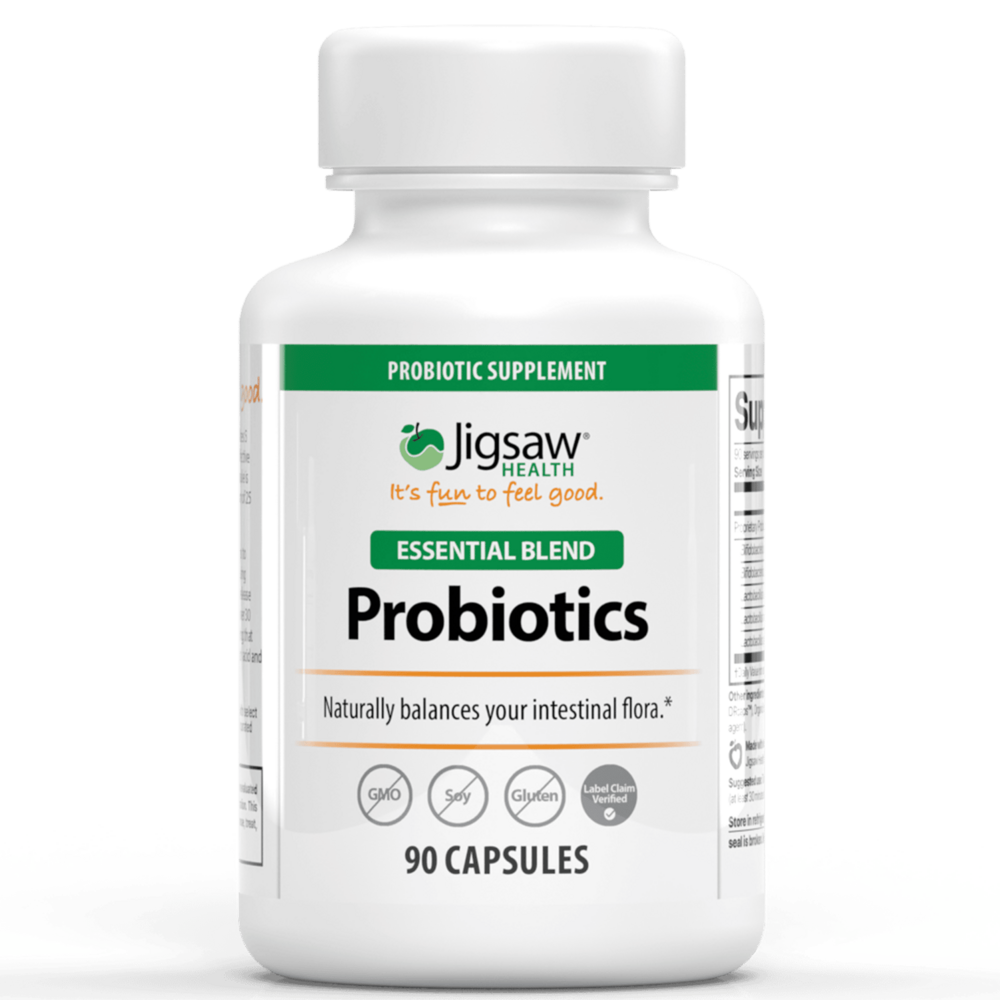 SKU: JIG-J0453
Essential Blend Probiotics
YOUVE GOT AT LEAST 25 BILLION REASONS TO TAKE JUST ONE A DAY.
-Promotes healthy digestive system function*
-Contains the highly potent L. acidophilus La-14
-Restores intestinal flora after antibiotic use
-Professional strength, human strain formula
Adults: Take 1 capsule daily, preferably in the morning on an empty stomach (at
least 30 minutes before a meal). For advanced use, take 2 to 3 capsules daily.
Or use as directed by your healthcare professional.
Children: For age-specific suggestions, please consult your healthcare
professional. As a general guideline, empty half a capsule into childs drink
or food daily, preferably in the morning.
Serving Size: 1 Capsule
Amount per Serving
L. acidophilus(LA-14)... 5 Billion
L. rhamnasus ... 5 Billion
L. plantarum ... 5 Billion
B. longum ... 5 Billion
B. bifidum ... 5 Billion
Proprietary blend containing over 25 billion live, active bacteria at time of
of manufacture.
Other Ingredients: Magnesium Stearate, White Rice Flour.
*This statement has not been evaluated by the Food and Drug Administration.
This product is not intended to diagnose, treat, cure or prevent any diseases.