Essential Defense®
Metagenics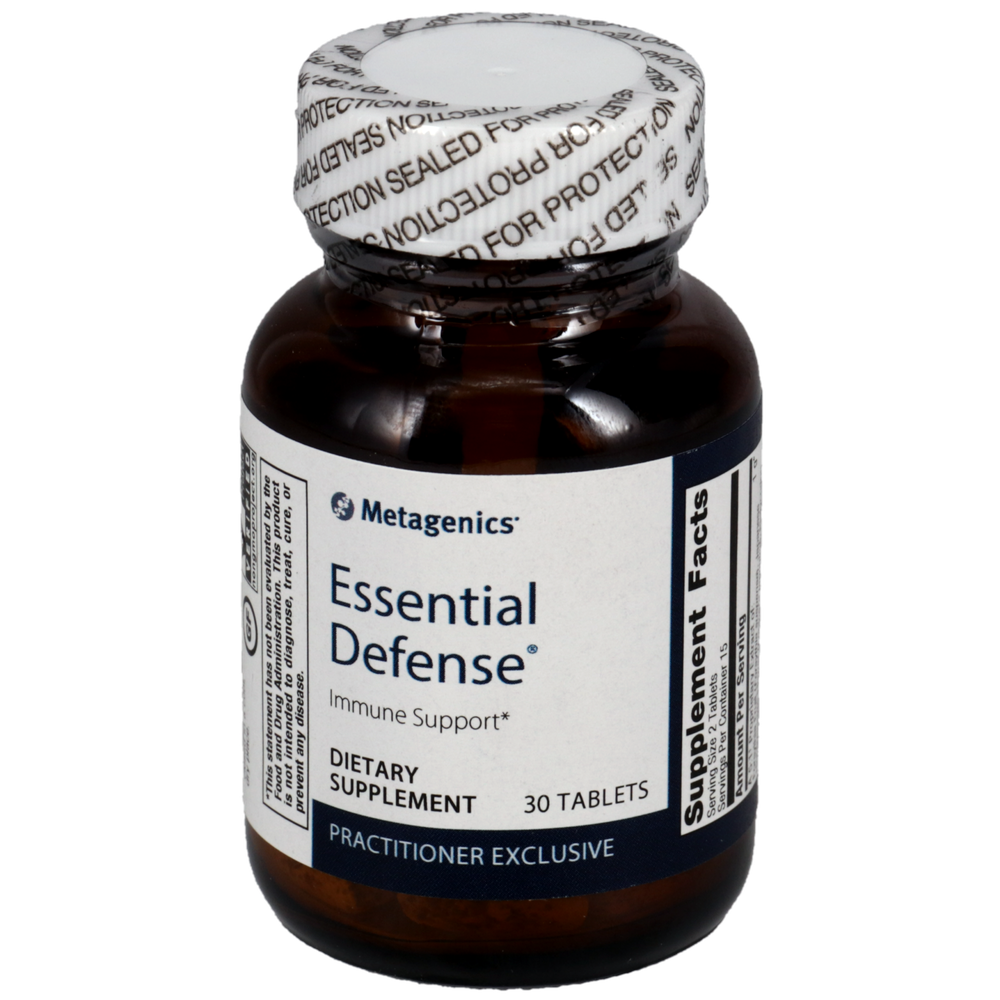 SKU: MET-ES007
Essential Defense® is formulated with time-honored, traditional Chinese ingredients used to support healthy immune function.*
Suggested Use:
Take two tablets as needed or as directed by your healthcare practitioner.
Serving Size: 2 Tablets
Amount Per Serving
A 5:1† Proprietary Extract of ... 1 g *
Forsythia Fruit (Forsythia suspensa),
Japanese Honeysuckle Flower (Lonicera japonica),
Platycodon Root (Platycodon grandiflorum),
Burdock Fruit (Arctium lappa),
Chinese Mint Leaf (Mentha haplocalyx),
Chinese Licorice Root (Glycyrrhiza uralensis),
Fermented Soybean (Glycine max),
Schizonepeta Herb (Schizonepeta tenuifolia),
Lophatherum Leaf (Lophatherum gracile),
Dyer's Woad Root (Isatis tinctoria),
Ginger Rhizome (Zingiber officinale)

Other Ingredients: Microcrystalline cellulose, croscarmellose sodium, stearic acid (vegetable), silica, and coating (hypromellose, medium-chain triglycerides, and hydroxypropylcellulose).
Contains: Soy.
This product is non-GMO, gluten-free, and vegetarian.
*Daily Value not established.
†Equivalent to 5 g raw, dried, unprocessed herbs.
Warning: Do not use if pregnant or nursing.
Caution: If taking medication, please consult your healthcare practitioner before use. Keep out of the reach of children.
Storage: Keep tightly closed in a cool, dry place