Essiance Elixir
Wise Woman Herbals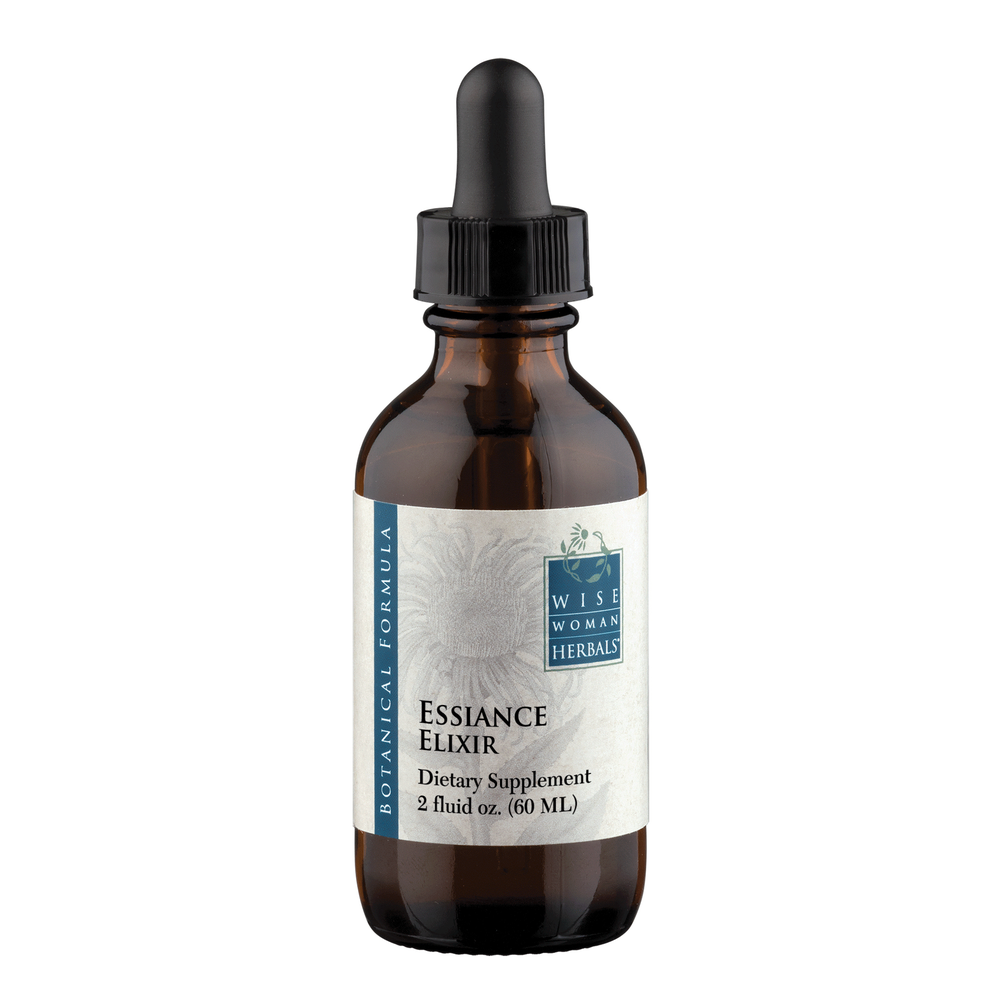 SKU: WWH-2ESEL
Supports glandular, lymphatic, and immune system function while promoting normal healthy blood.
According to the label, take 60-90 drops, 1-4 times a day. In Herbal Medicine From the Heart of the Earth book: Take 1/2-1 teaspoon, 3 times a day. In Herbal Formulas book: Take 30-60 drops, 3 times a day.
Arctium lappa (burdock), Rumex acetosella (sheep sorrel), Ulmus rubra (slippery elm), and Rheum palmatum (Chinese rhubarb) in a base of mountain spring water, honey and 10–15% organic alcohol.
Contraindicated with diarrhea and during pregnancy.