Evening Primrose Oil
Barlean's Organic Oils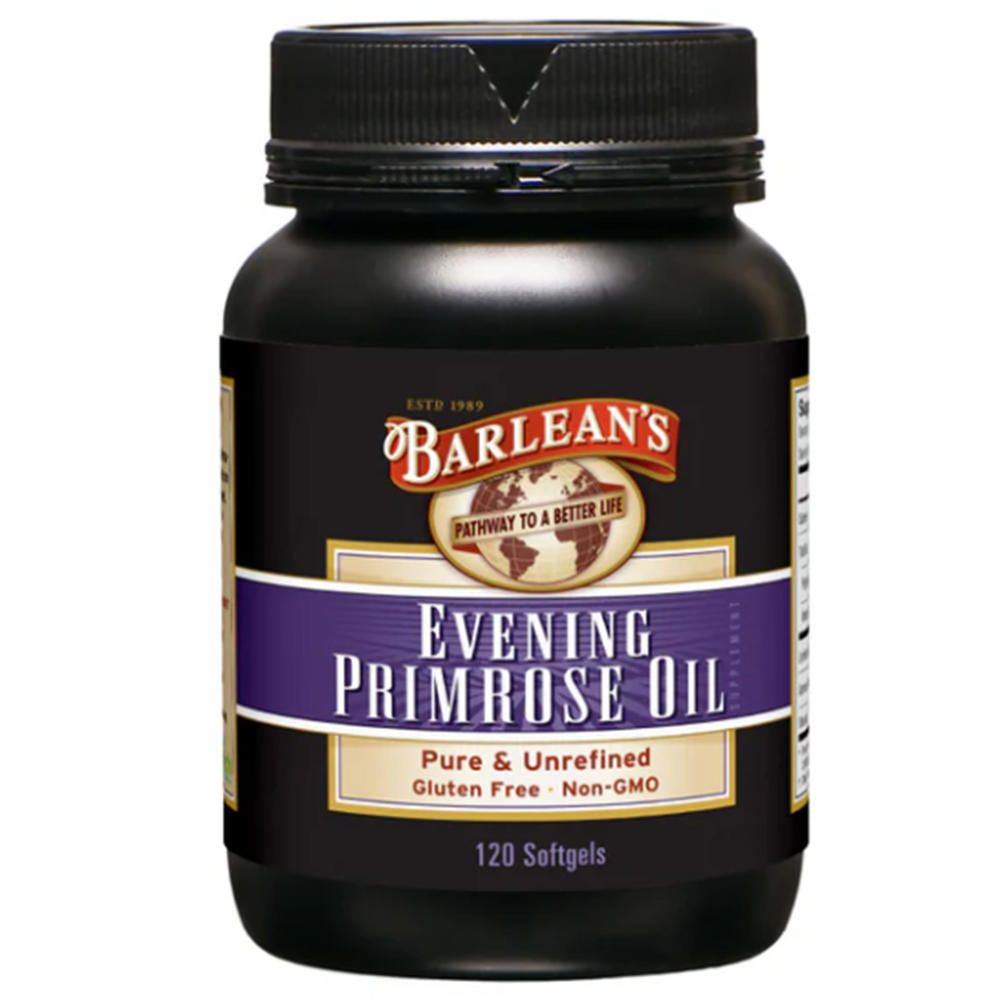 SKU: BAR-BEPO120
Nourish your body with GLA. Evening Primrose Oil is revered as a source of Gamma-Linolenic Acid (GLA), which is created in the body from essential healthy fats like those found in flaxseed. For people who don't adequately produce GLA, Barlean's Evening Primrose Oil offers a direct source. Studies have found that taking daily doses of Evening Primrose Oil may decrease the severity of cyclical breast pain*, reduce hot flashes* and relieve PMS symptoms.*

*Alternative Medicine Review Vol 15, Number 1 http://www.altmedrev.com/publications/15/1/59.pdf *Archives of Gynecology and Obstetrics, Nov 2013, Vol 227, Issue 5, pp 1075-1079 *NCBI, Iran J Psychiatry, v.5(2); 47-50, Spring 2010
Take 2 softgels per day.


Serving Size: 2 Softgels (2.6 g)

Amount Per Serving
Calories ... 25
Total Fat ... 2.5 g
Polyunsaturated Fat ... 1.5 g
Monounsaturated Fat ... 1 g
Linoleic Acid ... 1,846 mg
Gamma Linolenic Acid ... 234 mg (GLA)
Oleic Acid ... 130 mg

Ingredients: Organic evening primrose oil and softgel (gelatin, glycerine, and water)
Keep bottle tightly closed. Store in a cool dry place, out of reach of children.