Fat Digestion
Theramedix BioSET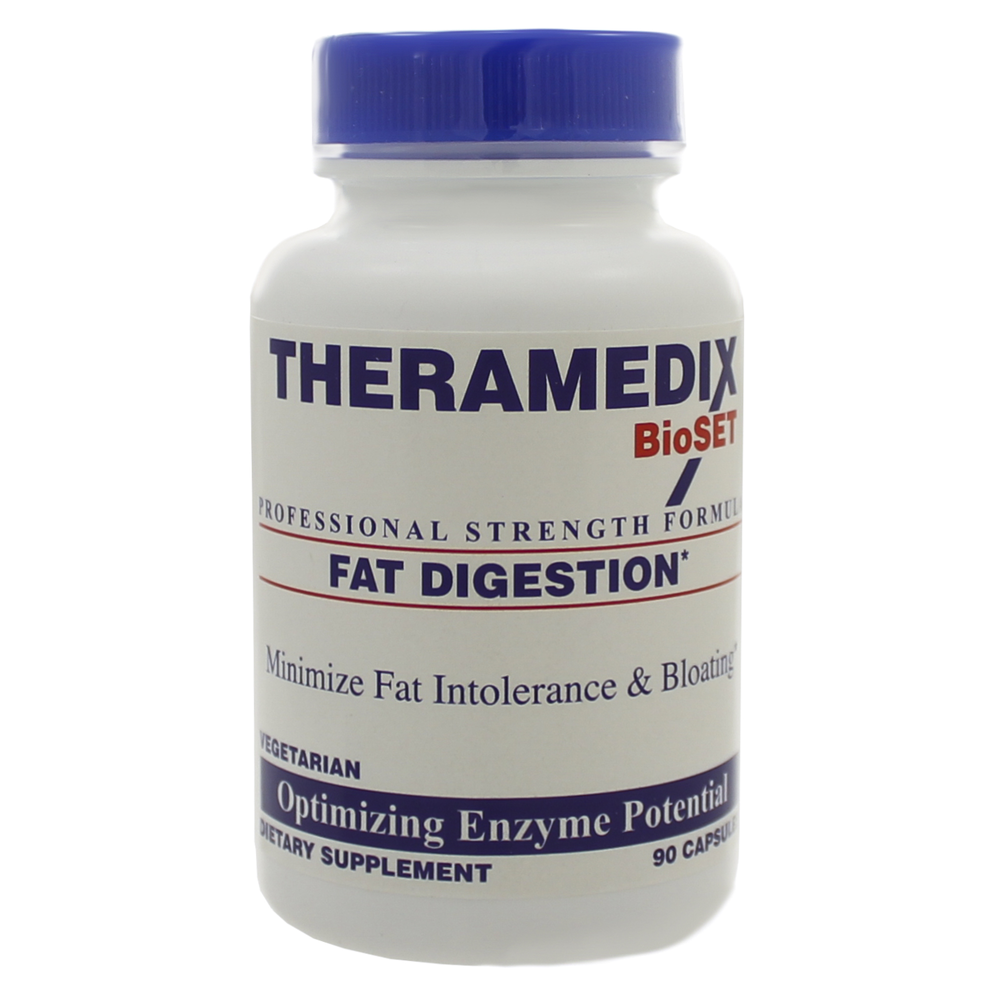 SKU: TDX-FATD90
TheramedixBioSET Fat Digestion is a vegetarian enzyme supplement which incorporates a broad array of all digestive enzymes with additional ingredients to optimize the digestion and absorption of fats. It helps minimize fat intolerances by assisting in the breakdown of lipids, thus promoting fat utilization. By doing this, Fat Digestion may help those who are fat intolerant reduce bloating that may take place immediately after eating an especially fatty meal.*
Take 1 capsule with each meal or snack, or as indicated by your health care professional. Tkae with adequate Liquid.
Serving Size: 1 Vegetarian Capsule
Amount Per Serving
Proprietary Enzyme Blend ... 330mg
(Amylase, Lipase, Protease Bio-E2™ (Proprietary Protease Blend), Alpha-Galactosidase, Glucoamylase, Peptidase, Cellulase)
Other Ingredients: 100% Vegetarian Capsule (cellulose, water)
Keep out of reach of children.
Store tightly closed in a cool, dry place.
Do not expose to excessive heat.
It looks like there are no similar
products available