Feminine Cleansing & Moisturizing Wash 4
Emerita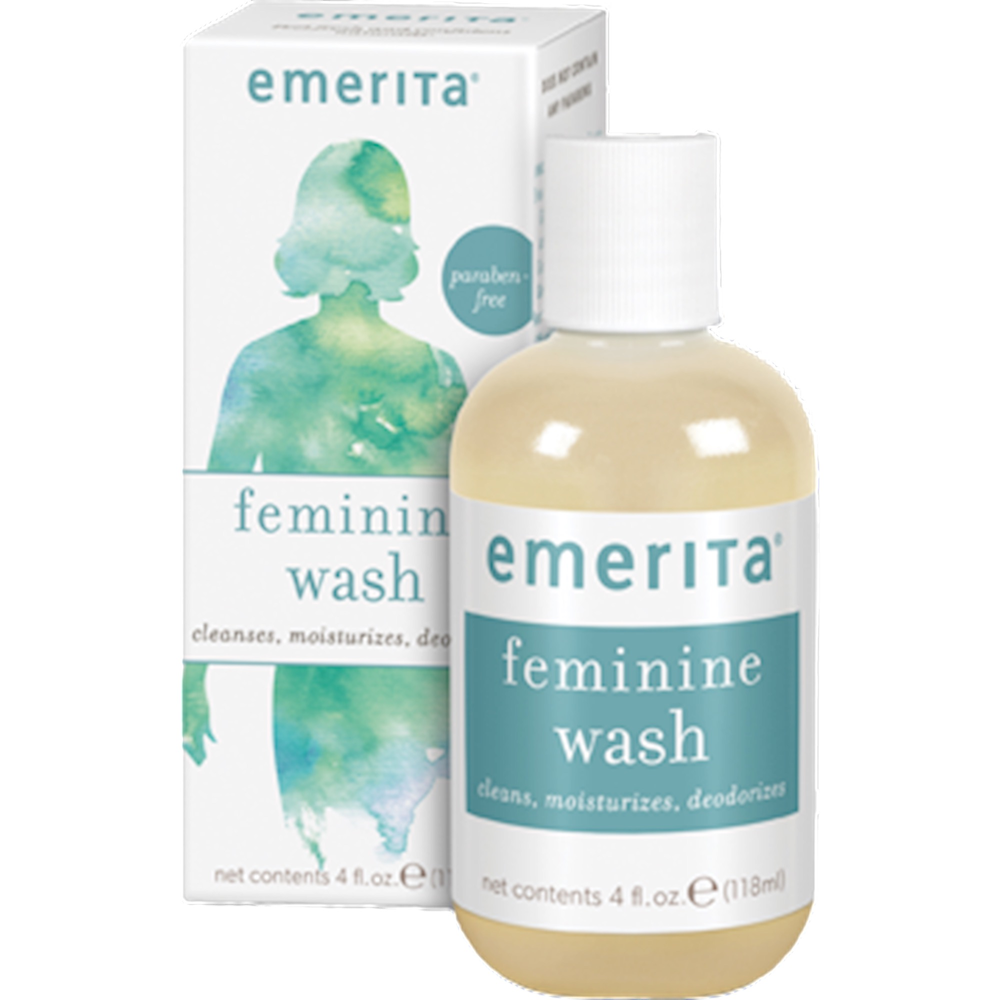 SKU: EME-30300
Now there's a feminine wash that's scientifically formulated for vaginal health and comfort. Emerita Wash features soothing botanicals, like Aloe Vera, Chamomile, and Ginseng. So it supports delicate tissues and moisturizes, as well as cleanses, and deodorizes. And it does it all gently and naturally. Take it with you into the shower as part of your daily routine, as an alternative to harsh soaps that can be drying or irritating. It's designed so that wherever you go and whatever you have planned, you always feel prepared. Like all Emerita products, this wash is paraben-free.
Directions: Take one to two softgels daily with food, or as directed by a physician.
*: Certified Organic Ingredient
**: Coconut Derived
As with any product, if you experience irritation or discomfort, discontinue use and consult a doctor. The bottle inside is sealed for your protection.
What's in it: Refreshing, soothing organics, including calendula, chamomile and ginseng. Check the side of this box for a complete list of ingredients.
What's not in it: No parabens, mineral oil, petroleum or animal anything. And our products are never tested on animals.
It looks like there are no similar
products available