FemTone
Integrative Therapeutics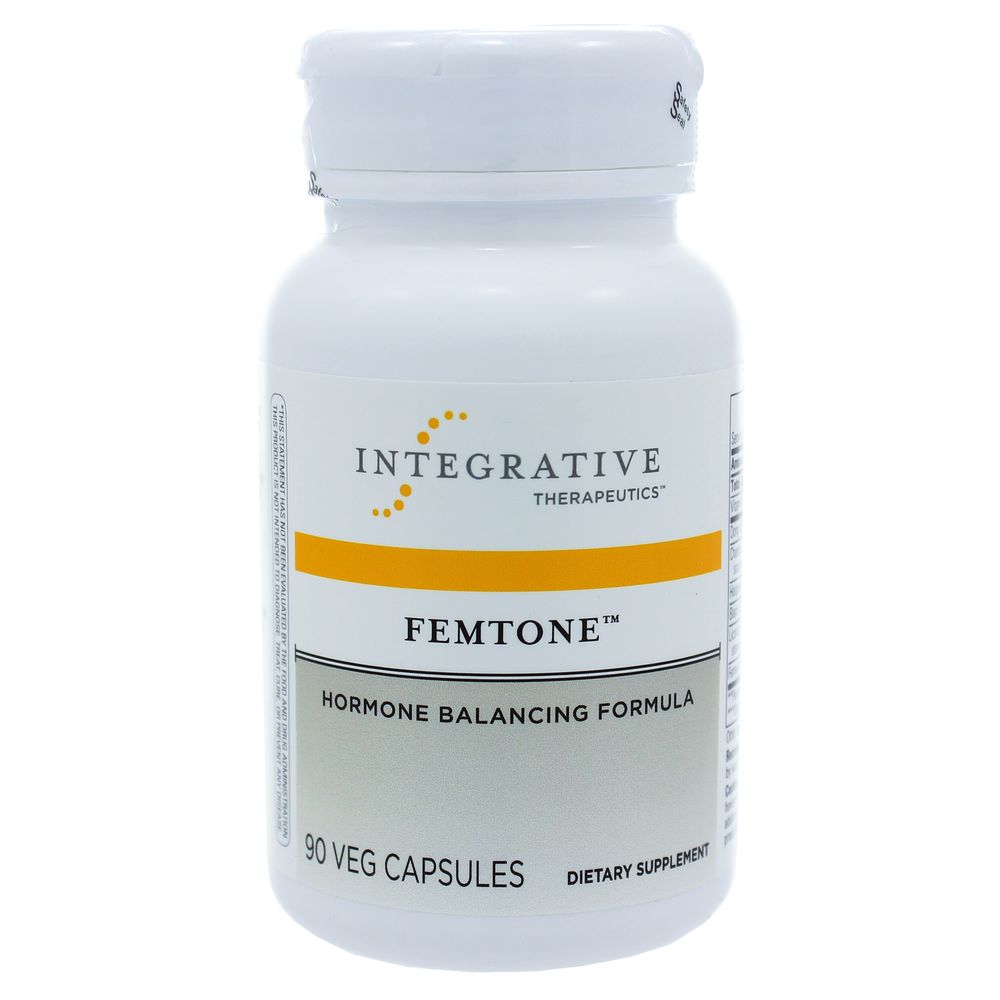 SKU: ITI-78189
FemTone contains phytoestrogens to support female glandular function. Modern research shows plants in the FemTone formula contain natural compounds called phytoestrogens, which offer support for female glandular function.
Take 2 capsules three times daily or as recommended by your healthcare professional.
Serving Size: Two Vegetarian Capsules
Amount Per Serving
Total Carbohydrate ... <1g
Vitamin C ... 100mg
(ascorbic acid)
Dong Quai Root Extract ... 250mg
(Angelica sinensis)
Chaste Tree Berry Extract ... 200mg
(Vitex agnus-castus)
standardized to contain 0.5% agnusides
Hesperidin 50% ... 200mg
(from bitter orange)
Black Cohosh Root Extract ... 50mg
(Cimicifuga racemosa)
Licorice Root and Rhizome Extract ... 50mg
(Glycyrrhiza glabra)
standardized to contain 5% glycyrrhizic acid
Fennel Seed ... 25mg
(Foeniculum vulgare)
Other Ingredients: hydroxypropyl methylcellulose (vegetable capsule), magnesium stearate
This product does not contain
artificial coloring
artificial flavoring
dairy products
gluten
ingredients of animal origin
preservatives
salt
soy
sugar
wheat
yeast
WARNING
Do not use if pregnant or nursing. Do not use if have a blood clotting disorder, high blood pressure, cardiovascular disease or are taking blood thinning medications. Discontinue use and consult your healthcare professional if you have a liver disorder or develop symptoms of liver trouble, such as abdominal pain, dark urine or jaundice. If taking prescription drugs, consult your healthcare professional prior to use.