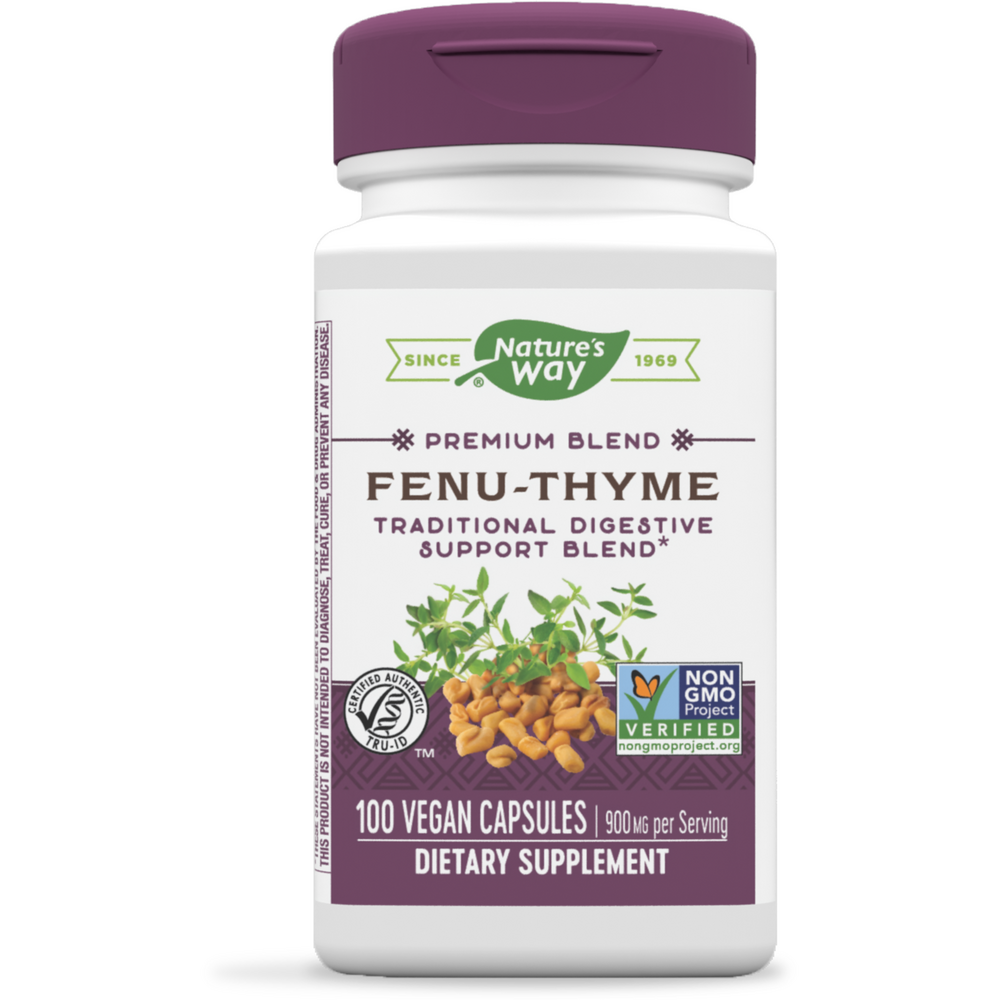 SKU: NW-350
Fenu-Thyme is a popular herbal blend for supporting a healthy and balanced lifestyle.
Take 2 capsules two to three times daily, preferably with food. For intensive use, take up to four times daily.
Serving Size: 2 capsules

Amount Per Serving
Total Carbohydrate ... Proprietary Blend ... 900mg
Fenugreek (seed)
Thyme (leaf)
Other Ingredients:
Gelatin (capsule)
Caution:
Consult a healthcare professional before use if you are pregnant or lactating.