Fiber Flow Capsules
Wise Woman Herbals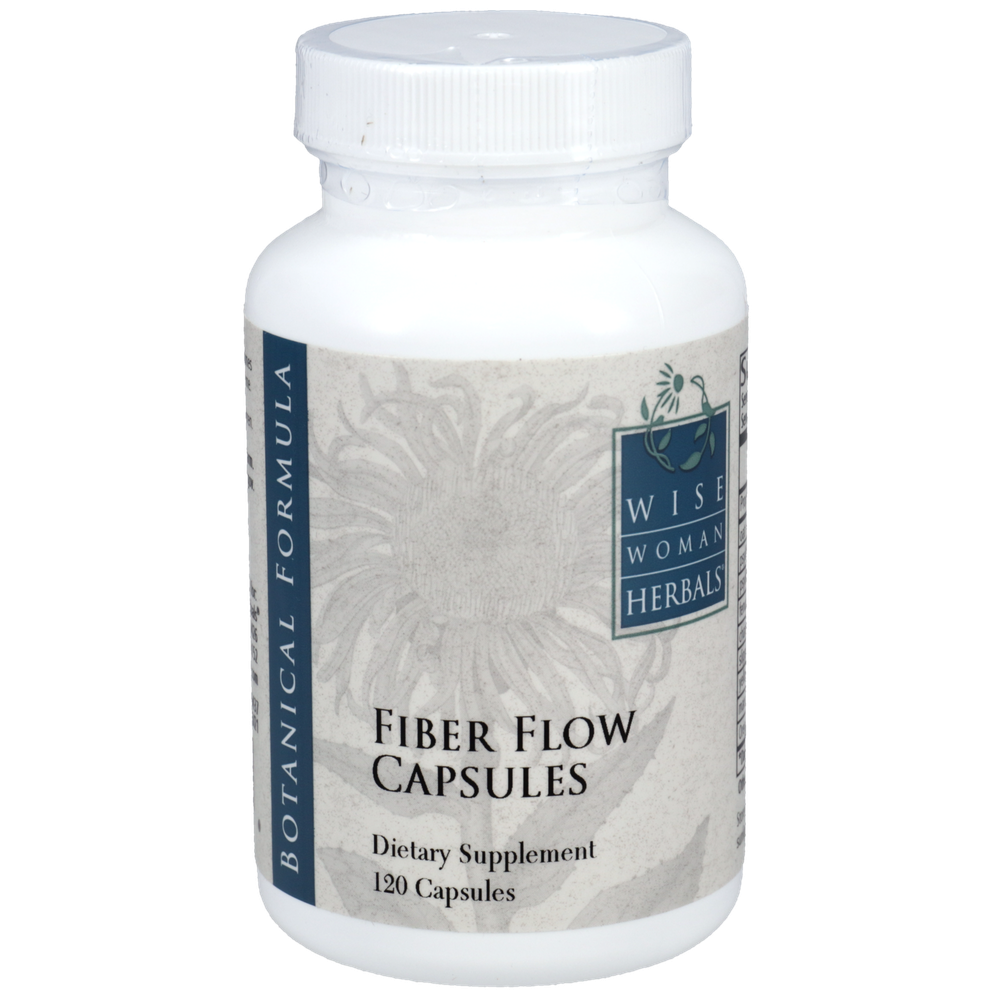 SKU: WWH-120FFCA
Promotes normal healthy elimination and gastointestinal tract function.*

Suggested Use:
Take 3-4 capsules, up to 4 times per day. Drink 8oz of water each time.
Serving Size: 3 capsules (1, 878mg)
Amount Per Serving
Calories ... 10
Carbohydrates ... 2g
Dietary Fiber ... 2g
Oat Bran ... 357mg
Psyllium ... 357mg
(husk)
Psyllium ... 357mg
(seed)
Fenugreek ... 225mg
(seed)
Charcoal ... 132mg
Slippery elm ... 132mg
(bark)
Yellow Dock ... 114mg
(root)
Marshmallow ... 102mg
(root)
Oregon Grape ... 102mg
(root)
Other Ingredients: 100% vegetarian capsules.

Processing equipment contacts soy.
Keep out of reach of children. Store in a cool, dry area away from direct sunlight with lid tightly sealed.
Warning: Cancer and reproductive harm. Www.P65Warnings.ca.gov