Fiber Plus Capsules
Ortho Molecular Products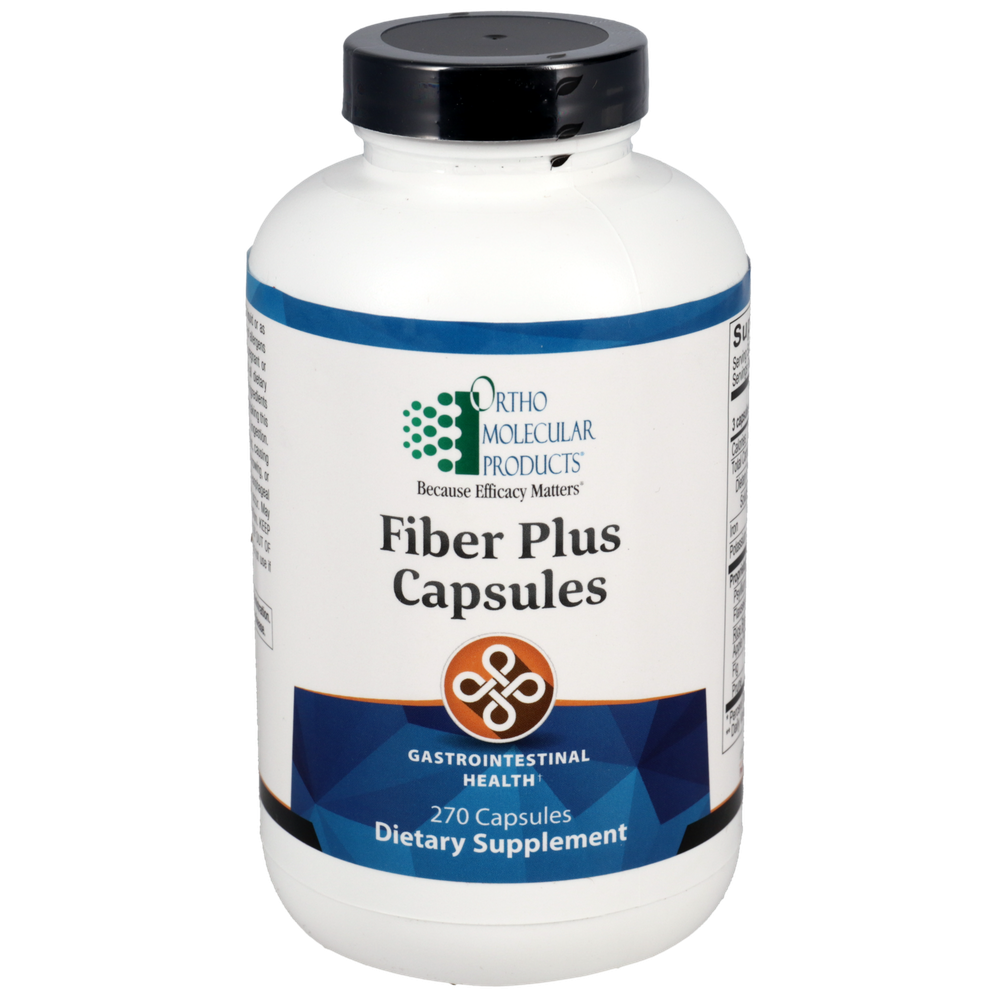 SKU: OHM-514270
The blend of natural ingredients in Fiber Plus is formulated to support bowel regularity and help with occasional constipation.
Supports Bowel Regularity
Helps With Occasional Constipation
Supports Blood Sugar Balance Already Within Normal Levels
Maintains Healthy Cholesterol Levels
Occasional constipation affects 15-20% of the US population. It can be caused by stress, dehydration, or diet and lifestyle choices. Fiber Plus is a natural fiber supplement containing a balanced ratio of soluble to insoluble fiber to help with occasional constipation and maintain long-term bowel regularity.
Suggested Use:
Take 3 or more capsules per day with at least 8 oz. of liquid or as recommended by your health care professional
Serving Size: 3 Capsules

Amount Per Serving
Calories … 10
Total Carbohydrate … 1 g*
Dietary Fiber … 1 g*
Soluble Fiber … 1 g
Iron … 0.38 mg
Potassium … 15 mg
Proprietary Blend … 1.96 g
Psyllium Husk Powder (Organic)**
Flaxseed Flour (Organic)**
Rice Bran**
Apple Pectin**
Fig**
Prune**


Other Ingredients: Natural Vegetable Capsules, Magnesium Stearate, Ascorbyl Palmitate, and Silicon Dioxide.
Does not contain: Gluten, yeast, artificial colors and flavors.
Cautions:
If you are pregnant or nursing, consult your physician before taking this product. Without drinking enough liquid this product may swell in throat, causing blockage or choking.
Do not use this product if you have ever had esophageal narrowing or swallowing difficulties. Seek immediate medical help if symptoms of esophageal blockage (chest pain/ pressure, regurgitation or difficulty swallowing) occur. May cause allergic reaction in persons sensitive to inhaled or ingested Psyllium.