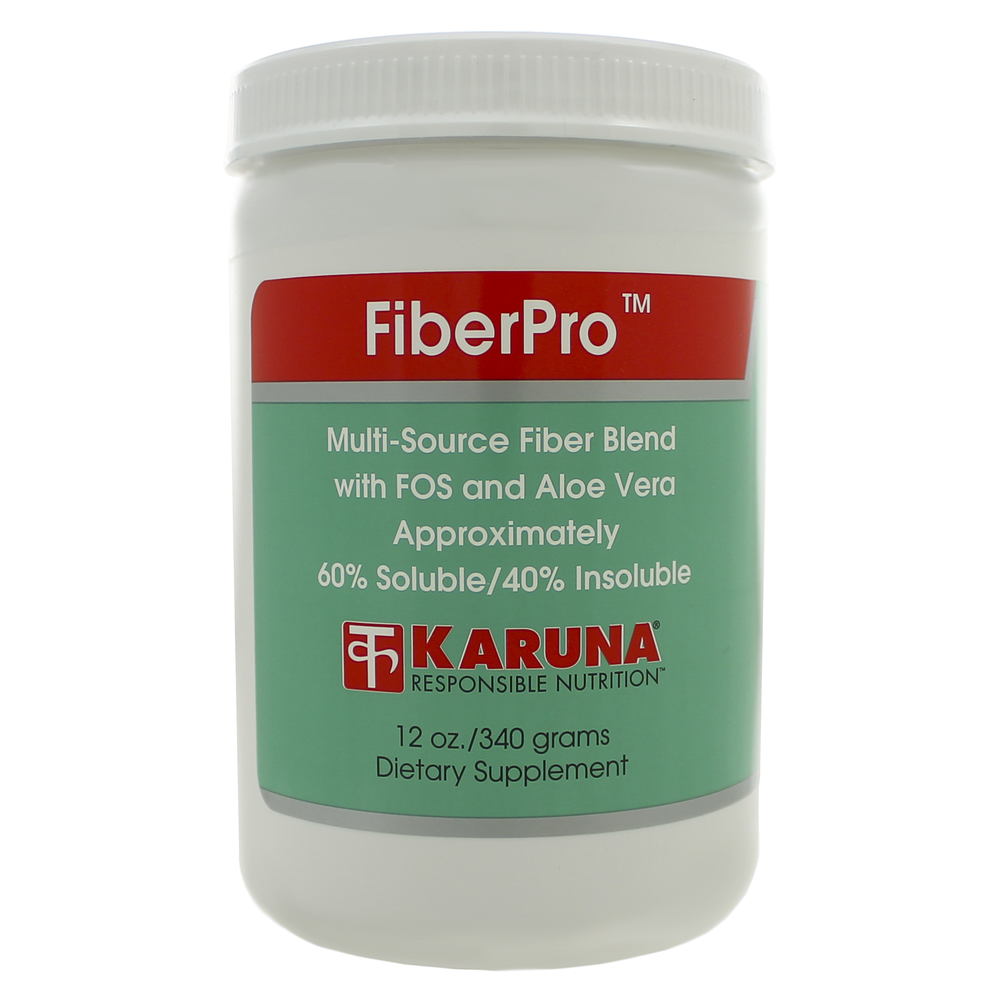 SKU: KAR-3105
FiberPro
-Multi-source fiber blend for optimum gastrointestinal and metabolic function.

Inadequate dietary fiber is common in the typical Western diet, leading to undesirable health effects on not only gastrointestinal function, but also aspects of cardiovascular, glucose tolerance, and immune system function, as well as weight control. FiberPro provides an array of fiber sources representing all of the important functions of this phytonutrient. FiberPro is also enriched with fructooligosaccharides (FOS), specific prebiotic carbohydrates which are used preferentially by beneficial intestinal bacteria such as Bifidobacteria.
Adults: Two teaspoons (approximately 10 grams) 1-4 times daily added to 8 oz. water, or to 1 oz. juice plus 7 oz. water. Stir vigorously and drink immediately.
Children, 1/2 adult dosage.
Serving Size: 10gm (2 teaspoons)
Amount Per Serving
Calories ...10
Calories from fat ...0
Total fat ...0
Saturated fat ...0
Cholesterol ...0
Sodium ...0
Total Carbohydrate ...8g
Dietary fiber ...6g
Sugars ...1g
FiberPro Proprietary Blend from psyllium husk (blond), oat fiber, guar gum, rice bran, beet fiber, soy fiber, apple fiber, flax fiber, fructooligosaccharides, aloe vera concentrate, and dried plum. flavored from fructose.
*This statement has not been evaluated by the Food and Drug Administration. This product is not intended to diagnose, treat, cure or prevent any disease.