FibroBoost
Allergy Research Group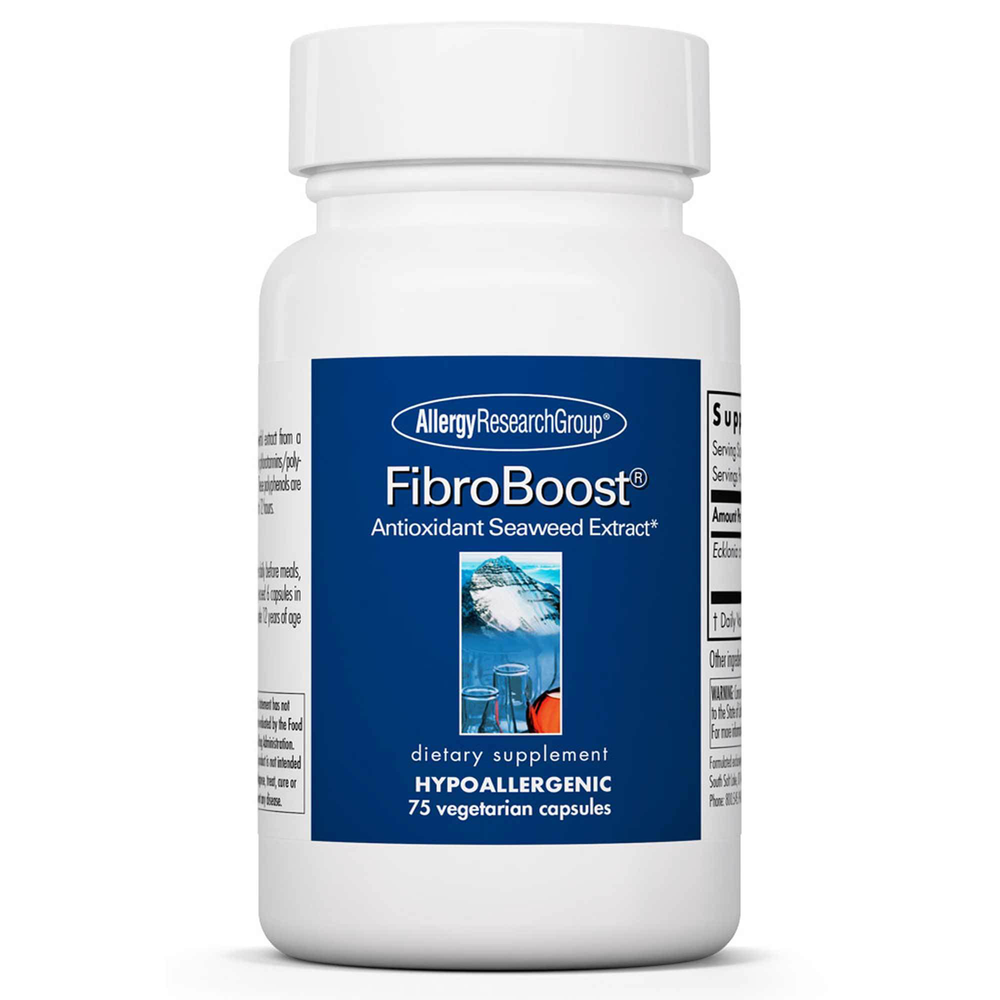 SKU: ARG-75910
Contains SEANOL®-F, a patented brown seaweed extract derived from Ecklonia cava. Unlike polyphenols derived from land plants, these polyphenols are 40% oil-soluble. They can pass through the blood-brain barrier and have a much longer metabolic half-life than hydrophilic polyphenols: up to 12 hours vs. typically 30 minutes.
Provides phlorotannins, powerful marine-based antioxidants
Shown to support the cardiovascular system, brain, metabolism and general condition*
As a dietary supplement, 1 to 3 capsules two times daily before meals, or as directed by a healthcare practitioner. Do not exceed 6 capsules in a 24 hour period. Not recommended for children under 12 years of age unless under the care of a physician.
Serving Size: 3 capsules
Amount Per Serving:
Ecklonia cava Extract (SEANOL-F) ... 1200 mg
Other Ingredients: Hydroxypropyl methylcellulose, L-leucine.

Contains: Milk (in trace amounts).]
These nutrients are of the highest quality and purity obtainable, and do not contain preservatives, diluents, or artificial additives.
Keep in a cool, dry place, tightly capped.
*This statement has not been evaluated by the U.S. Food and Drug administration. The product is not intended to diagnose, treat, cure, or prevent any disease.
This item may contain a chemical known to the State of California to cause cancer, birth defects, or other reproductive harm. Under CA Prop 65, it is required to include an additional labeled warning for the CA public.