Flax Hull Lignans
Progressive Labs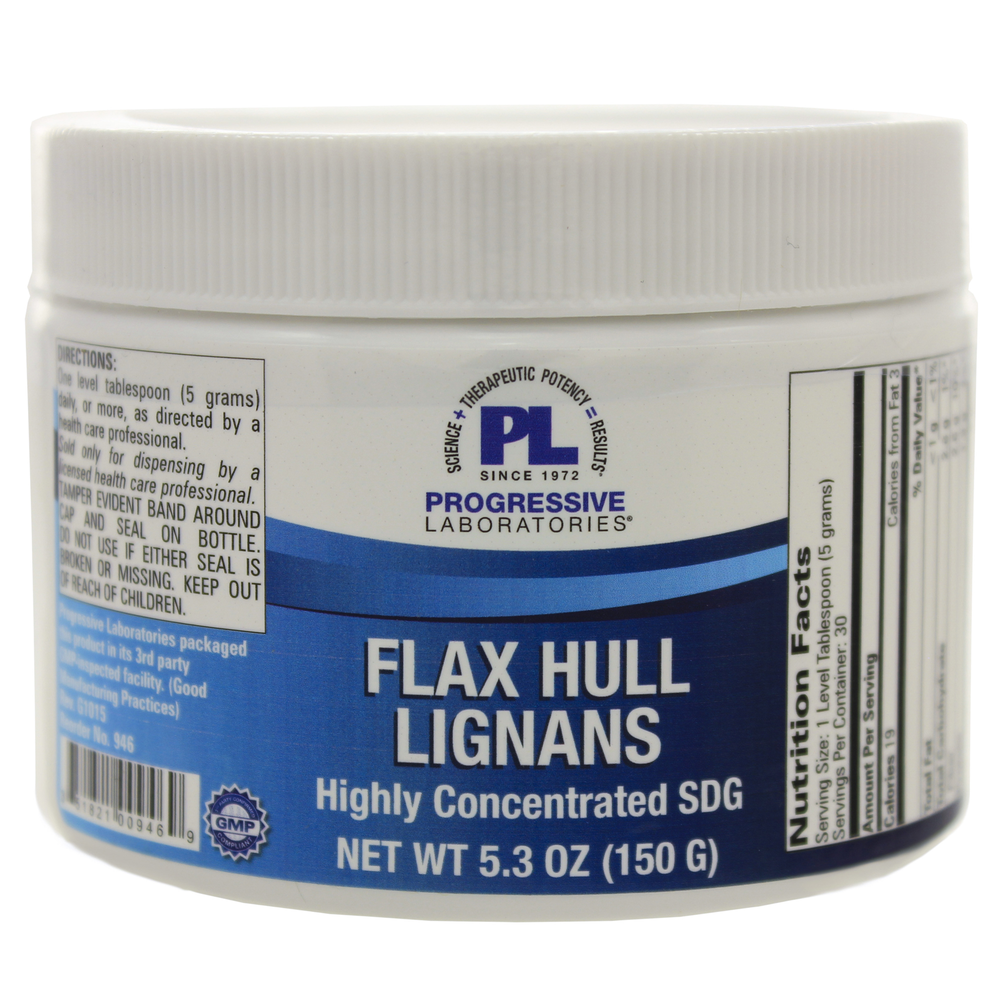 SKU: PGV-946
Flax Hull Lignans 150g is available by Progressive Labs.
PL
Since 1972
Highly Concentrated SDG
NET WT 5.3 OZ (150 G)
Supplemental Facts:
Sold only for dispensing by a licensed health care professional.
Directions: One (1) level tablespoon (5 grams) daily, or more, as directed by a health care professional.
Serving Size: 1 level tablespoon (5 grams)

Amount Per Serving
Calories ...19
Calories from Fat ...3
Total Fat ...<1g
Total Carbohydrate ...2.6g
Fiber ...2.6g
Protein ...1.3g
Full Spectrum ...5g*
Flax Hull Powder
Total Lignan Content ...1.5g*
Sacoisolariciresinol diglycoside ...215mg*
(SDG)
* Daily Value not established
** Percent Daily Values are based on a 2, 000 calorie diet
TAMPER EVIDENT BAND AROUND CAP AND SEAL ON BOTTLE.
DO NOT USE IF EITHER SEAL IS BROKEN OR MISSING.
KEEP OUT OF REACH OF CHILDREN.