Flax Lignan SDG 156mg
Vital Nutrients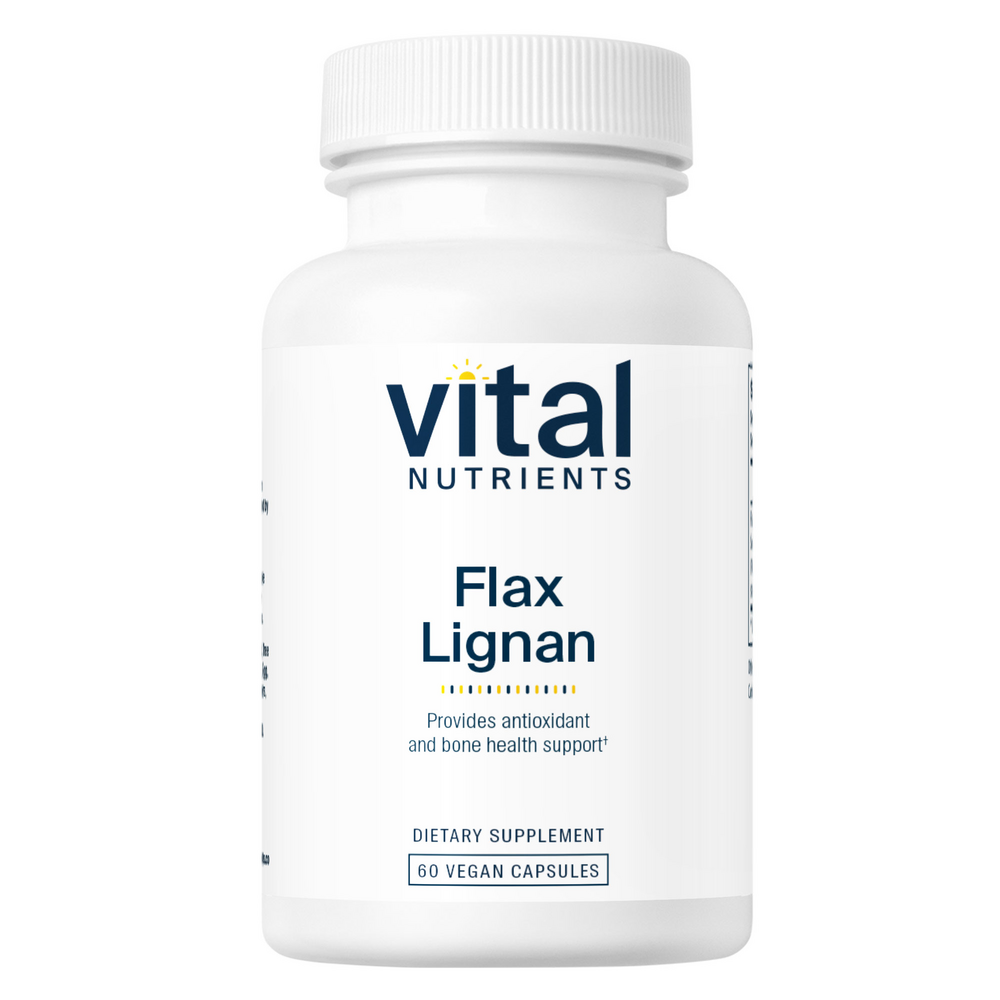 SKU: VN-FLAXL
lignans have strong antioxidant activity which supports healthy immune function*
promotes prostate, breast, circulatory, and bone health*
helps alleviate discomforts associated with menopause*
Flax Lignan SDG contains lignans which have strong antioxidant activity.* Antioxidants help protect our bodies and strengthen the immune system.* Flaxseed and the Flax Lignan SDG (secoisolariciresinol-diglucoside) are recognized to be beneficial to our health.* SDG is a lignan that is converted by colonic bacteria into enterolactone.* SDG was one of the first lignan precursors identified in the human diet and is one of the most extensively studied.* Studies show that populations whose diets contain high amounts of lignans maintain a higher level of health than those consuming lower levels of lignans.* This fact attracted the attention of researchers who conducted clinical studies with flaxseed containing lignans.* The study result suggests that lignans can promote prostate health, breast health, circulatory health, bone health and help women going through menopause.* Daily consumption of whole flaxseed is usually 1 to 2 tablespoons and is a common amount used in research studies.* Based on this amount of flaxseed, an average lignan intake would be approximately 50-150 milligrams per day.*
Take 1-2 capsules, 2 times a day with food, or as directed by your healthcare practitioner.
Serving Size: 2 veg capsules
Amount Per Serving
SDG ... 156mg
(secoisolariciresinol-diglucoside)
Other Ingredients: Vegetable Cellulose Capsule, Rice Powder, Calcium Carbonate, Ascorbyl Palmitate, and Silica.
Contains: Gluten.
This amount of Flax Lignan SDG per capsule is equal to the amount contained in 2 tablespoons of ground flaxseed (approximately 14 grams).
Warning: If pregnant, consult your physician before taking.