Flax Oil 1000mg High Lignan
NOW Foods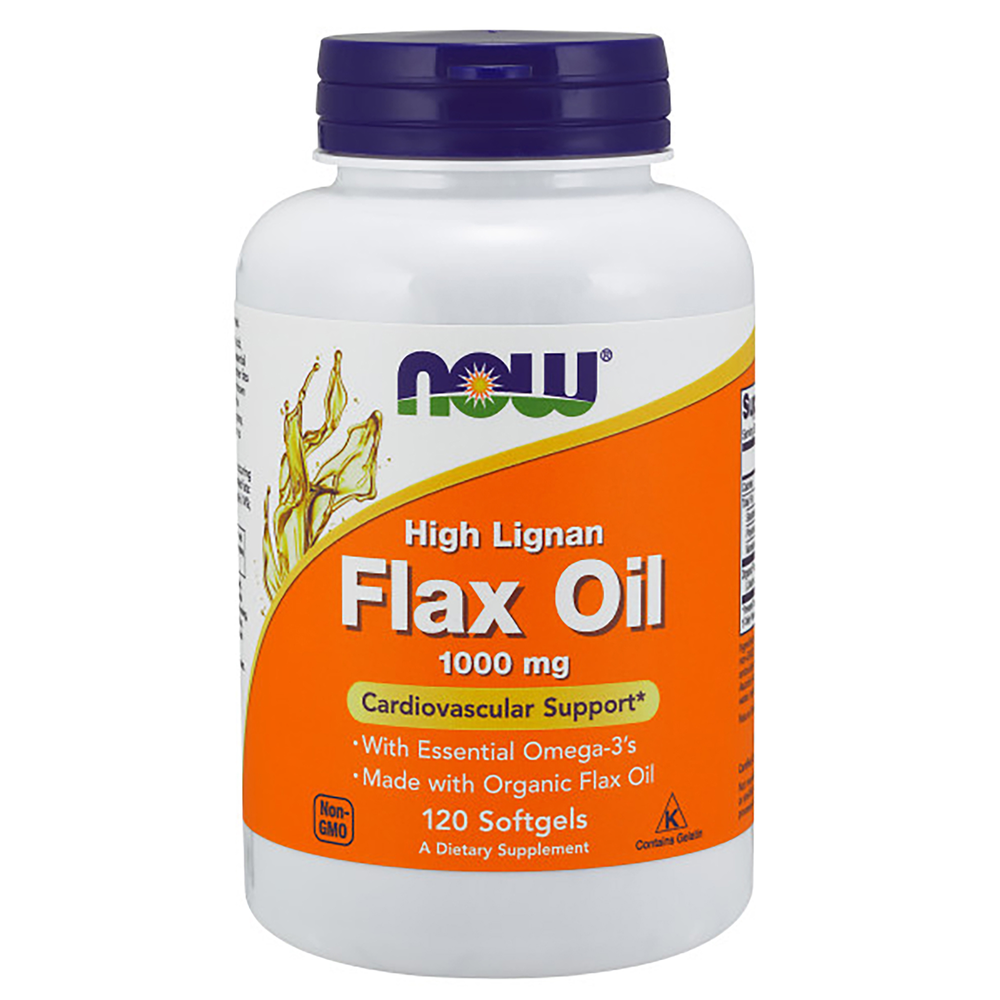 SKU: NOW-1780

Serving Size: 3 softgels
Servings Per Container: 83

Amount per Serving
Calories 25
Calories from Fat 25
Total Fat 3 g
Saturated Fat <0.5 g
Trans Fat0 g
Polyunsaturated Fat 2 g
Monounsaturated Fa 0.5 g
Cholesterol 0 mg
Sodium 0 mg
Organic Flax Seed Oil 3.0 g (3,000 mg)
(Linum usitatissimum)

Other Ingredients: Softgel capsule (gelatin, glycerin, water, carob).

Contains no sugar, salt, starch, yeast, wheat, gluten, corn, soy, milk, egg, shellfish or preservatives.

Suggested Use: As a dietary supplement, take 3 soft gels 2 to 3 times daily, preferably with meals.