Flax Seed Oil
DaVinci Labs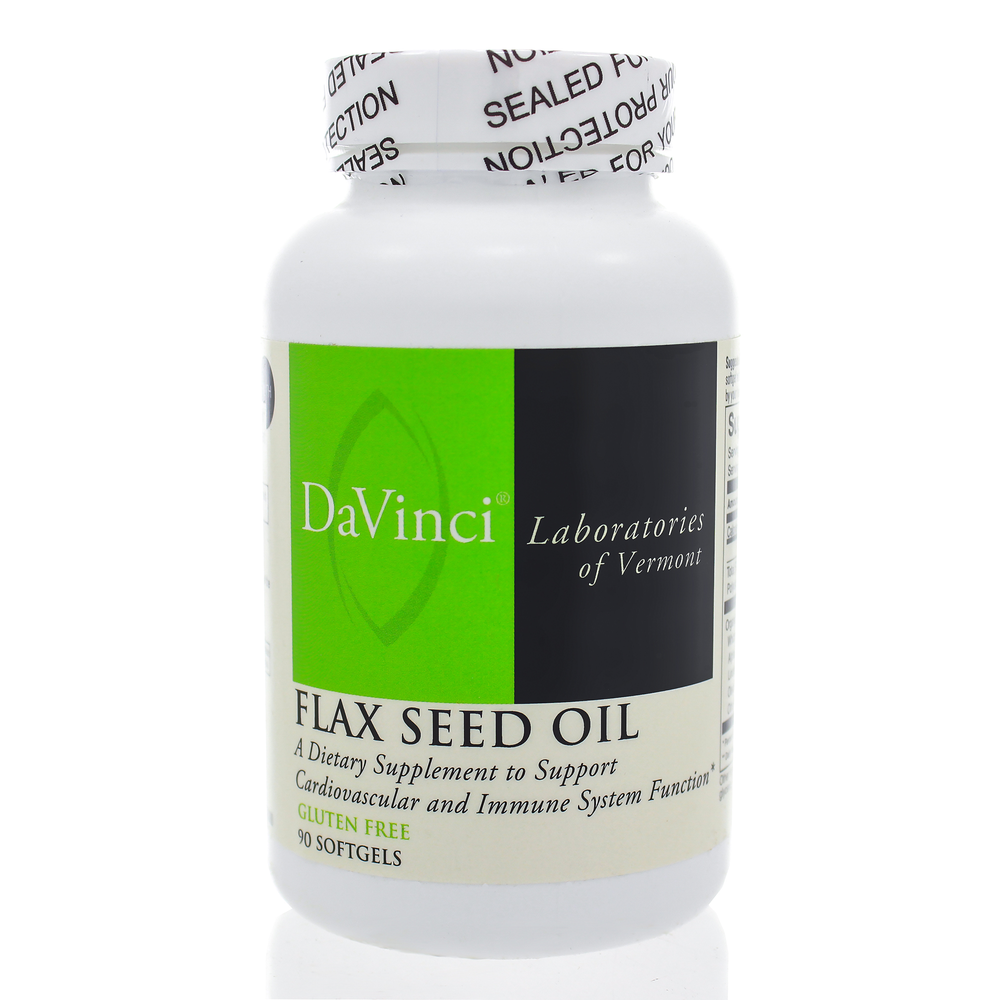 SKU: DAV-0200358090
Flax Seed Oil
-A dietary supplement to support cardiovascular and immune system function.*
Flax Seed Oil is the richest source of omega-3 fatty acids. It also contains
omega-6 fatty acids in appropriate ratios to promote balanced prostaglandin
production that is necessary for maintaining homeostasis and regulating cell
activity.* This product is certified organic.
As a dietary supplement, take 1 softgel with a meal, 1 to 3 times daily, or
as directed by your healthcare practitioner.
Serving Size: 1 Softgel
Amount Per Serving
Calories ...10
Calories from Fat ...10
Total Fat ...1g †
Polyunsaturated Fat ...0.5g
Organic Flax Seed Oil ...1, 000mg
Which typically contains:
Alpha-Linolenic Acid ...450mg
(Omega-3)
Linoleic Acid ...110mg
(Omega-6)
Oleic Acid ...110mg
(Omega-9)
Other Fatty Acids ...50mg
Other ingredients: gelatin, vegetable glycerin, natural caramel color,
purified water.
Color of this product may vary due to color variations of the natural
ingredients.
If pregnant or nursing, consult your healthcare practitioner before taking
this product.
Keep out of reach of children.
Store in a cool, dry place.
*This statement has not been evaluated by the Food and Drug Administration.
This product is not intended to diagnose, treat, cure or prevent any disease.